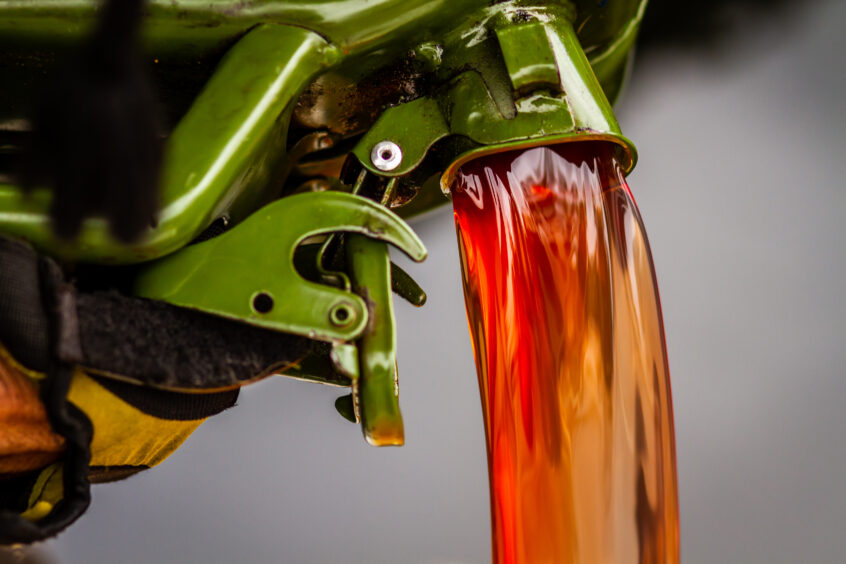 The UK government's two-phase competition to support the development of greener alternatives to the red diesel used by heavy industry is a step in the right direction to affect the country's energy transition, but a lot more needs to be done to reach net zero by 2050.
The UK government plans to help heavy industries like construction, mining and quarrying cut their emissions and energy costs.
In phase 2 of its Red Diesel Replacement competition, the government will provide £32.5 million in funding to support the development of greener alternatives to red diesel, like electrification and green hydrogen.
While this helps the government's drive towards industrial energy independence and may help with its energy transition, it needs to accelerate climate change measures across the board to reach its net zero goals by 2050.
A £40 million Red Diesel Replacement competition was announced by the UK government in August 2021, to support the development of low carbon fuel alternatives to replace the red diesel used by the construction, mining and quarrying sectors. 
The competition was to be conducted over two phases, and is part of the £1 billion Net Zero Innovation Portfolio (NZIP) from the Department of Business, Energy and Industrial Strategy (BEIS). 

Phase 1 of the competition awarded £6.7 million to 17 projects, with up to £460,000 per project, at a technology readiness level (TRL) 4 and above, across three areas of innovation: distribution, storage and energy delivery; equipment and fleet management infrastructure; fuel development.
The UK government's TRL assesses the maturity level of a technology, and its suitability for a particular funding opportunity. TRL 4 requires that a technology is mature enough to be validated in a laboratory or test environment.
What is red diesel and why is the UK government prioritising certain sectors?
"Red diesel", or diesel marked with a red dye, describes a fuel intended for use in applications other than on-road vehicles. Marking it with the dye and other chemicals, a requirement in the UK since 1961, was intended to ensure it wasn't misused in road vehicles, as it was eligible for a 19.2% rebate in duty rate over diesel used by road vehicles.
Mainly used for off-road purposes in the construction industry, or to power drills for oil extraction or in mining, red diesel accounts for around 15% of all the diesel used in the UK. It is also responsible for releasing nearly 14 million tonnes of CO2 per year.
Its use in construction and infrastructure building is also estimated by the government to be responsible for 7% of nitrogen oxide emissions and 8% of particulate matter (PM10) emissions.
The government introduced legislation in 2021 to restrict the use of red diesel and rebated biofuels from April 22 onwards, to help meet its climate change and air quality targets. 
It was thought that removing most red diesel entitlements may help incentivise users of polluting fuels to enhance the energy efficiency of their vehicles and machinery, invest in cleaner alternatives, or just use less fuel.
The funding grants provided via the Red Diesel Replacement competition provide incentives to industry to develop cleaner fuel alternatives.
What will phase 2 of the competition accomplish?
Phase 2 of the competition raises the funding level per project to $15 million, with a total of £32.5 million being made available, to fund between three to five demonstration projects, until March 2025.
The projects must demonstrate a TRL 7 level of readiness in their integrated low-carbon fuel system, across all three areas of innovation from phase 1 (distribution, storage and energy delivery, equipment  and fleet management infrastructure, and fuel development). 
TRL 7 requires that a technology prototype can be assessed in an operational environment. Participation in Phase 1 is not a prerequisite for participation in Phase 2 of the competition. A consortia matchmaking event was also held in October 2022 to help organisations form consortia for Phase 2 of the competition. 
Minister for Energy and Climate Change Graham Stuart said: "These industrial sectors, and the jobs they create, are crucial to our economy, and they also have an important role to play in our shift towards a greener, more secure future. This latest round of funding will help to speed up industrial decarbonisation, providing industry and consumers with effective low-carbon alternatives to red diesel while boosting green investment to future-proof the resilience of British industry."
Will these efforts help the UK government meet its net zero objectives?
The intention of the legislation, and schemes like the Red Diesel Competition (to restrict the use of red diesel and switch industry to lower carbon fuels) is seen by the government as vital to reducing its greenhouse gas emissions to meet the UK's net zero objectives.
A similar step was taken in May 2022, when the UK Department for Transport (DfT) challenged the UK aviation industry to achieve the world's first transatlantic flight powered exclusively by sustainable aviation fuel (SAF) SAF in 2023. 
To accelerate the green transition in aviation, the government published its Jet Zero Strategy in July 2022, which builds on its Transport Decarbonisation Plan, establishing commitments and actions to decarbonise the transport system as part of the UK's Net Zero strategy.
Yet the government has recently granted permission for the first new coal mine in the UK for 30 years, which has outraged climate activists and is now facing a legal challenge by Friends of the Earth, a climate action group.
The government has also made several policy missteps in implementing adequate climate change and energy transition measures, according to the Energy and Climate Intelligence Unit. 
Consulting firm DNV's UK Energy Transition Outlook (UK ETO) finds that "the UK will not meet its legally binding 'Net Zero by 2050' target and will also fall short of its nationally determined contribution commitment for 2030 under the Paris agreement".
Limiting the use of red diesel, and incentivising the development of green energy alternatives, can be viewed as positive steps by the UK towards achieving its energy transition. But these investments and incentives will have to be accelerated at a far greater pace for the country to meet its climate goals.