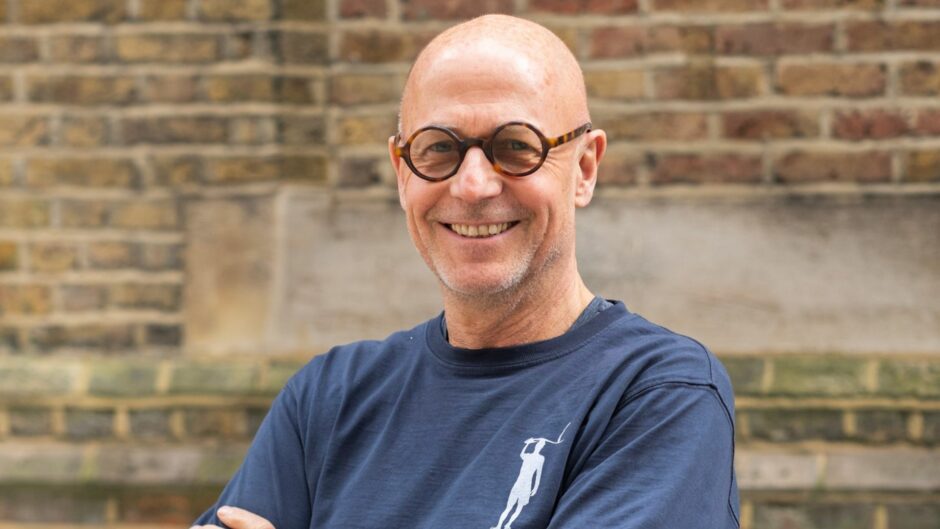 Dominic von Trotha Taylor, CEO and Chairman at iov42, discusses the implications of the Electric Trade Documents Bill, as it is expected to open up international trade and drive transparency in the supply chain.
Digitalisation opens up more business to international trade and the International Chamber of Commerce says it could be a £1.3 trillion opportunity for the Commonwealth.
The bill opens up the potential for blockchain to be used to store documentation.
Sharing digital documents could drive transparency in supply chains and support climate action.
The Electronic Trade Documents Bill is due to come into force in early 2023 – all part of the UK Government's moves to become digital-first. On a daily basis, 28.5 billion paper trade documents are printed and flown in shipments worldwide – that is one colossal paper trail – but the bill is helping to change that.
The bill will alter legislation dating back as far back as 1882, removing requirements for only paper-based trade documents to be legally recognised. This shift to digitisation is expected to boost the UK's international trade and set a precedent for a more globally connected trade ecosystem.
This is especially important as COP27 continues to spark critical debates about the future of our planet and the actions needed to save it. With trade so deeply at the heart of the economy and our climate, these changes to legislation can also help bring in further solutions and benefits that can make trade more sustainable.
Opening the door for better digital solutions
Digitising trade opens up the possibility for a whole range of solutions that can make it easier for businesses to trade. Part of the focus for these solutions is making supply chains more transparent, and products easier to trace at each stage in their journey.
Distributed Ledger Technology (DLT), the technology underpinning blockchain, is one of the solutions that has the potential to do this. Its implementation has been historically curtailed by misplaced fears surrounding its association with crypto and Non-Fungible Tokens (NFTs).
However, the technology has proved that its potential has spread way beyond these applications. This includes areas like actively fighting illegal deforestation by enabling better transparency across complex supply chains; combating counterfeit goods with digital, immutable records of a product's origin; and enabling greater trust between governments, businesses and society through permissioned blockchain with stringent controls.
Digitising these solutions is also an essential way for businesses to gain back precious time that could be used to create value elsewhere. This is true of those in the timber industry for example, where importers, their customers and their suppliers, are primarily paper based. This was revealed in a recent study by iov42, which found that a huge 42% of timber importers across UK, France, Austria, Belgium and Italy operated fully on paper, with only 22% fully digital. In the UK alone, these numbers were 35% and 19% respectively.
In addition to this, the same report revealed the general need for technology like DLT to improve the efficiency of processes, as 83% of importers revealed that they spend at least half of their time, or more, on tracking down information requested by their customers.
However, it is important to understand that suspicions of DLT stem from a long history of fear surrounding new technology too. But it is a technology like this that can actually increase trust and accountability when it comes to trade and supply chain processes. Due to its ability to join up science-based testing and certification from third-party endorsers, it can create one trusted system that allows companies to verify the true authenticity and sustainability of a product.
In the grand scheme of things, it's not just paper
So much paper is used in global trade. Just one trade finance transaction typically involves 20 different parties using between 10 and 20 paper documents, in addition to that, the average cross-border transaction requires the exchange of 36 documents and 240 copies. This means that the paperless trading bill could actually cut carbon emissions by 10%.
These many business-to-business documents, like bills of lading and bills of exchange, take a lot of time to process too. But, under new legislative changes, electronic trade documents will reduce processing time from 7-10 days to just 20 seconds.
It's not just about the paper itself though, it is also the impact that switching from it will have on the environment, farmers and exporters too. Six pilot schemes are happening around the globe, including one in Kenya, in an attempt to battle corruption and bureaucracy. Currently, Kenya is leading the revolution in digital trade corridors.
Already we have seen that processing documents on Distributed Ledger Technology has helped deal with challenges like bribery, often used in an attempt to fast-track processes. This has become common due to the fact that paper documents often contain errors that lead to shipments being delayed at the border. This digitisation, therefore, helps to remove a lot of pressure on shippers to get goods out the door faster.
With so many industries vulnerable to things like manipulation and illegal activity, this efficiency and transparency are set to change the game.
Trusting in our future
The key thing to making the Electronic Trade Documents Bill work past these pilot schemes, is to understand the challenges in developing standardised digital trade procedures. With so many stakeholders involved in one transaction, it is not only about being connected digitally, but also in mindset too.
In times like this, it helps to be "all for one and one for all" in order to create a whole standardised trade process that people can rely on. But a huge barrier to getting there is achieving trust in the right places. It is clear that we still have a long way to go in reducing fears around technologies like DLT and blockchain, but slowly these barriers are being broken down.
It seems that the momentum from COP27 is both the catalyst and the driver that the world needs for the full capabilities of this technology to be realised.