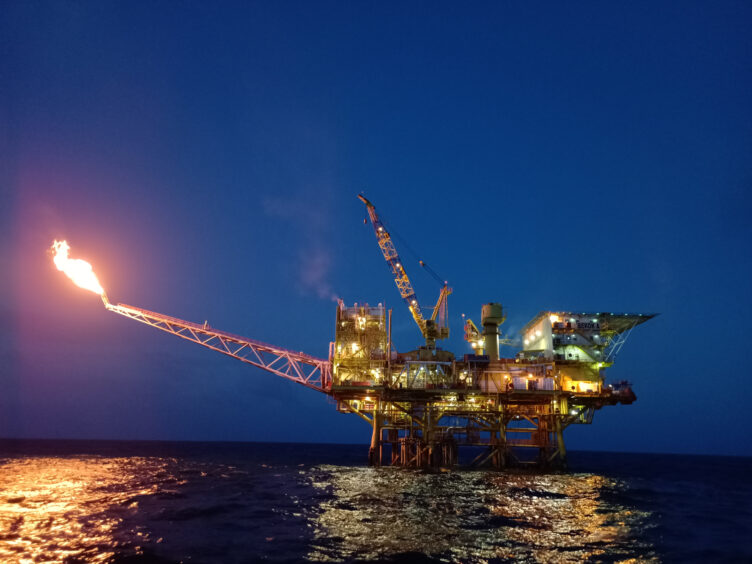 Climate litigation continues as the UK faces fresh legal action after news it approved a new North Sea gas field, Jackdaw, without considering the climate damage caused by emissions from the gas.
Shell to develop Jackdaw gas field
BG International Limited, an affiliate of Shell (LON:SHEL), has taken the final investment decision  to develop the Jackdaw gas field in the UK North Sea, following regulatory approval earlier this year.
The way that Shell sees it is that "at peak production rates, could represent over 6% of projected UK North Sea gas production in the middle of this decade, with operational emissions of less than 1% of the whole UK basin. That is enough energy to heat 1.4 million homes."
The project is expected to come online in the mid-2020s, but Greenpeace has said that the gas from Jackdaw field won't belong to the UK as it will be sold on the international markets – and therefore will have little impact on UK energy prices.
This is something that members of the government have themselves stated. Business Secretary Kwasi Kwarteng for example said: "additional North Sea production won't materially affect the wholesale price (certainly not any time soon)."
UK government once again ignores its own rules
Philip Evans, oil and gas transition campaigner for Greenpeace UK, said: "This Jackdaw approval is a scandal. The government knows that burning fossil fuels drives the climate crisis, yet they're approving a new gas field in June, without proper climate checks, and declaring a national emergency over heatwaves in July.
Greenpeace argues that the project should not go ahead because the government has failed to follow its own regulatory framework. Firstly, that the government failed in its legal duty to check the environmental impacts of Shell's Jackdaw project.
Under the Offshore Oil and Gas Exploration, Production, Unloading and Storage (Environmental Impact Assessment) Regulations 2020, Schedule 6, the regulator has a legal duty to consider, amongst other things, the risks to human health and the environment, including from indirect, secondary, cumulative, short-term, medium-term and long-term, permanent and temporary, positive and negative effects, including transboundary effects of a new oil or gas project.
Specifically, the Secretary of State concluded that the "project will not have any significant effects on the environment" and granted consent. This is despite the fact that the Jackdaw gas project is expected to be over 16 million tonnes – which is more than the entire emissions of Ghana in 2020 (see methodology below). It's hard to argue that a country's worth of GHG emissions will have no environmental effect in the face of increasingly extreme weather events.
Activists have warned the government that they stand ready to take legal action every time it acts unlawfully to prioritise new fossil fuels. In a separate legal action, Greenpeace is seeking permission from the Supreme Court to challenge the permit granted to BP (LSE: LON) to extract oil from the Vorlich field.
The campaign group lost its initial bid against Vorlich in the Scottish Courts where the government unashamedly argued climate is "not relevant" to decisions around fossil fuel permits. Campaigners have also threatened legal action if the government approves a controversial new oil field at Cambo.
The government has tied itself in knots on this issue. Last year it promised a "climate compatibility checkpoint" would be applied to decisions on new fossil fuel licences, so that new exploration for fossil fuels could only go ahead if deemed to align with net zero. But the announcement was criticised when it transpired the government had created a loophole so that the new checkpoint would not apply to new permits for individual projects, like Cambo or Jackdaw.
Courts in Scotland will now decide whether to grant Greenpeace permission to proceed with the legal challenge, which may be paused until after the separate Vorlich case is decided by the Supreme Court.
Methodology for estimate of Jackdaw emissions
Rystad Energy's Ucube database estimates that 284.4 billion cubic feet (BCF) of gas will be extracted from Jackdaw and 2 million barrels of non-gas liquids.
CO2 emissions from the combustion of gas are calculated by multiplying the figure for BCF by a conversion factor of 54,740, yielding 15.6 million tonnes of CO2.
284.4 BCF x 54,740 = 15.6m tonnes
CO2 emissions from the combustion of non-gas liquids are calculated by multiplying the BOE figure by a conversion factor of 0.24, yielding 0.48 million tonnes.
2m BOE x 0.24 = 0.48m tonnes
So the total emissions from burning the fuels extracted from Jackdaw amount to 16.08 million tonnes. That figure is more than the entire annual emissions of the country of Ghana in 2020 which were 16.00m tonnes.