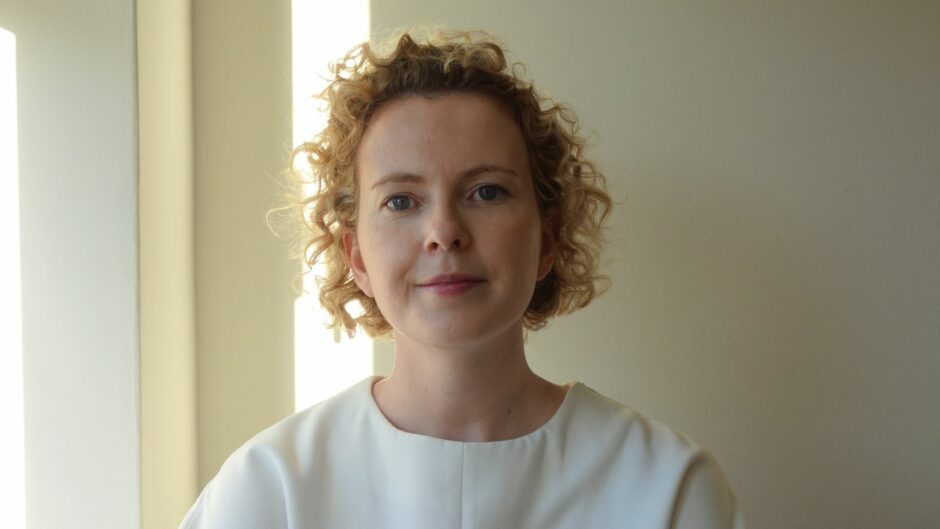 As oil companies report record profits, Fiona Duggan, policy and impact lead at Ashden, argues that the Government should enforce a windfall tax properly and use the proceeds to retrofit buildings across the UK.
Energy giants have posted record profits on the back of high oil prices, but many smaller companies are struggling to survive.
The UK Government should invest the windfall tax on fossil fuel profits to make buildings across the country more energy efficient. 
A national retrofit strategy would cut harmful emissions, tackle fuel poverty and enable long-term financial saving, while also generating decent local jobs across the country.
Earlier this month, Shell reported its highest profits in 115 years. Last week, BP reported a bumper profit of $27.7 billion, which was quickly followed by Equinor posting a record $74.9 billion of adjusted operation profit, more than double its previous record.
Soaring gas prices have created huge profits for a handful of companies, but left many smaller firms struggling to survive. That's why a properly enforced windfall tax on these energy giants should be used to boost economies across the country, by funding energy efficiency upgrades to our cold and draughty homes.
Research shows that making our buildings more energy efficient could create more than half a million jobs, with opportunities for businesses of every size, particularly in the construction and engineering sector. And with the standard of housing worst in the poorest parts of the UK, this is a golden opportunity to tackle regional inequalities. Action would boost economies, lower emissions and address social issues such as poor health and fuel poverty.
Create new jobs in every corner of the country
Fossil fuel companies are currently benefiting from tax breaks due to a loophole in the windfall tax imposed upon them. Think tank the New Economics Foundation reports that closing it would raise £22 billion over the next six years.
The UK government should act swift to remedy this situation, by closing the windfall tax loophole and using the gains created to invest in a much-needed national retrofit programme. Doing so would create new jobs and work in every corner of the country – both on-site and through supply chains – and save bill payers thousands. It would also support the government's net-zero and levelling-up targets.
Recent PwC analysis found that up to 580,000 jobs would be supported annually from building retrofits – with higher levels of energy efficiency requiring more workers. This includes 94,600 trade jobs, with the most in demand being heating engineers and plumbers.
According to analysis by Cambridge Econometrics, insulating homes in Britain and installing heat pumps could benefit the economy by £7 billion a year.
Invest in skills to make transformation possible
The size of the opportunity is immense, with 80-85% of today's homes likely to still be standing in 2050, and the UK's housing stock still one of the most energy inefficient in Europe. But it is clear the country will need an army of skilled retrofitters and practitioners to complete the task ahead.
Numbers are currently far too low. We need to urgently train thousands of UK retrofitters to ensure investment can be used rapidly and efficiently, by rolling out a comprehensive retrofit skills strategy.
That's why Ashden is calling on the government to set out a clear long term retrofit policy which includes addressing the massive retrofit skills shortage.
Good skill initiatives are already underway: in Portsmouth, the City Council has partnered with the local college to set up an innovative Net Zero training hub while, in Greater Manchester, Low Carbon Academy is using on-site 'toolbox talks' and other practical methods to train hundreds of retrofitters. The organisation also links course attendees with paid work, addressing the need to connect training and employment. In Stockport, construction company B4Box are providing new opportunities for people who have found it hard to find work. In partnership with a local social landlord, B4Box has upgraded 400 homes and trained over 120 apprentices – 85% coming from groups under-represented in the sector.
The benefits of energy efficiency
To really scale up and replicate these initiatives and others like them, government must provide long term policy and funding certainty on home energy efficiency. We at Ashden are calling for a for a 10-year programme with committed funds of £60 billion, underpinned by a new national retrofit skills plan.
If business and local government receive the right support from national government – such as long term funding spun from the windfall tax, including a massive investment in retrofit skills and stronger regulation – then rapid and effective retrofit initiatives can be scaled country wide. But long term certainty of policy and funding is essential for the supply chain and education providers to have the confidence to scale up skills development.
A national strategy to retrofit over 19 million homes by 2035 could allow the Government to cut harmful emissions, tackle fuel poverty and enable long-term financial saving, while also generating decent local jobs right across the country.
Ashden is currently calling for applications for The Ashden Award for Energy Innovation from UK organisations creating major impact in areas including heating, manufacturing and digitalisation.