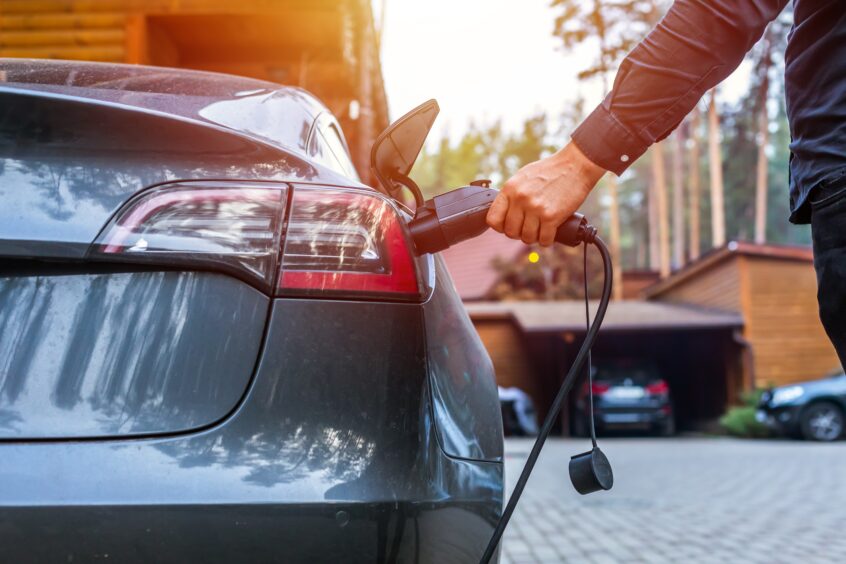 California is stepping up its efforts to provide clean transportation access to all citizens, by sponsoring projects to install fast electric vehicle (EV) charging stations in underserved communities. It will be attracting federal funds to do so, unlike states that hold an anti-ESG stance and may delay taking action on climate change.
The state of California will provide a $30 million incentive to provide fast EV charging services to low-income and tribal communities.
Despite being a climate change leader in the US, its policies have not always aimed to benefit underserved and disadvantaged populations.
California's plans are in sharp contrast to many Republican-led states, where an anti-ESG sentiment may lose opportunities to benefit from the Inflation Reduction Act and implement climate action projects.
California has been a climate change leader in the US and globally, thanks to its history of setting aggressive emissions reduction policies. A focus on underserved communities, or low-income, disadvantaged and tribal communities, represents a reversal of its policies from prior years. 
Part of the state's plan to efficiently make all transportation electric is to fund EV charging stations that will be available to the public via the California Electric Vehicle Infrastructure Project (CALeVIP), providing wide access and speeding up the adoption of electric vehicles. 
What is being proposed by the California Energy Commission?
The California Energy Commission (CEC) has launched a $30 million incentive project to install electric vehicle charging infrastructure for underserved communities in 30 counties in Eastern and Central California. 
The programme is being administered by the Golden State Priority Project, which is part of CALeVIP. It will provide funding for fast charging stations, but only in areas that are situated in a disadvantaged community (DAC) or low-income community (LIC), as determined by the state census.
The due date for applications by communities or businesses looking to install the charging infrastructure is 10 March 2023. To speed up the build-out of a fast-charging network, projects that are in an advanced state of readiness will be given priority.
"This new model is designed to deploy charging infrastructure swiftly and equitably to make sure every EV driver feels confident they can refuel, and that need is especially critical in rural, low-income and tribal communities," said CEC Commissioner Patty Monahan. "These funds will help fill the gap in areas where we know charging is needed the most to bring the benefits of clean transportation to all Californians."
How will the funding be administered?
Any business, non-profit, public entity or tribe that has a site eligible for EV charging, that is located in a DAC or LIC will be eligible for funding. Selected projects will be given rebates for buying and installing direct current output fast chargers that are rated at a minimum of 150 kWh per connector.
For projects that propose larger installations, at least four fast chargers must be installed per site, and the project could be eligible to receive up to 20 chargers per site. The programme will share up to 50% of the costs to incentivise private investment, but projects must be available for public use within 15 months of application approval and receiving funding.
The focus on underserved communities is relatively new, however, even for a state as progressive on climate issues as California. Over 70% of the $2.6 billion in Clean Transportation Incentives allocated to CARB in fiscal 2022-23 have been allocated to such communities, suggesting increasing attention on environmental justice. This compares to 50%, or $328 million, invested in 2017-18, and no funds at all a decade before.
What are the next steps?
Initially targeting 30 sites located in DACs and LICs in the Eastern and Central parts of the state, the programme is expected to be rolled out state-wide in the future. The $30 million incentive adds to ongoing programmes already in place totalling $536 million for EV charging for businesses, non-profits, public entities and tribes, as well as charging and refuelling for trucks and buses.
In December 2022, California approved $3 billion to fund the installation of 90,000 EV chargers across the state to accelerate its clean transportation plans. It is planning to provide grants worth over $160 million to boost charging infrastructure including projects aimed at communities, apartments and townhouses, and school buses.
These grants will also include funding for vehicle grid integration (VGI) projects, including providing information and signage to help users find EV charging stations. VGI includes technologies, policies, and strategies to optimise the use of the grid for EV charging in order to meet the needs of drivers. 
The Governor's office is working with the state legislature to authorise additional funds for CEC's clean transportation program, designed to make California a leader in zero-emission vehicles (ZEV), and the leading ZEV market in the US. It currently is home to 55 manufacturers of ZEVs and related products.
It is also expecting $384 million of federal funding to install fast-charging infrastructure along highways in the state, which is expected to come from the National Electric Vehicle Infrastructure Program.
California's efforts to drive the transition to a low-carbon economy are encouraging, given the anti-ESG stance in Republican-led states. A reluctance by these states to implement similar climate programmes, thereby ignoring the benefits of the funding being provided by the government under the Inflation Reduction Act, can only be to their detriment.