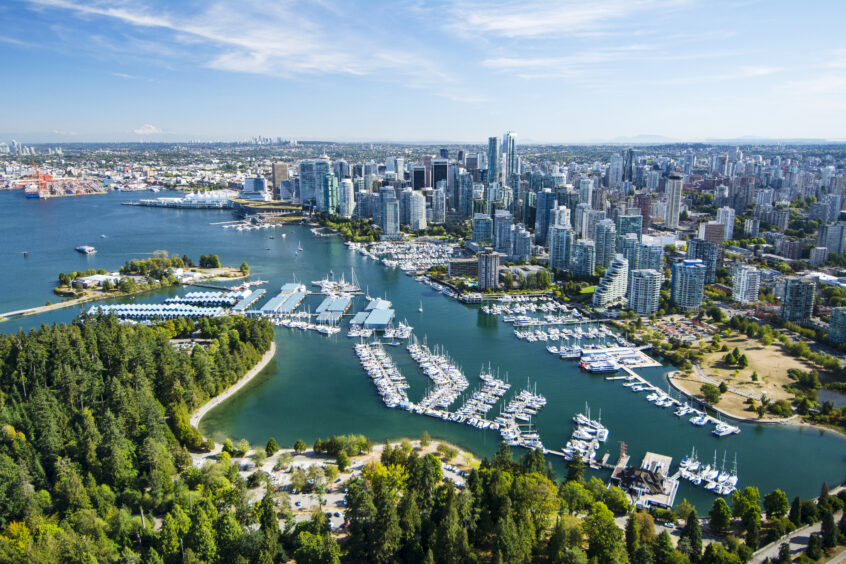 Vancouver's Board of Parks and Recreation will give away 250 trees as part of a new programme intended to improve the social equity of urban canopy. 
Selected residents will receive a free tree that they can grow on their property, gaining access to the social and environmental benefits of urban canopy.

 

Without careful planning, the advantages of urban forestry are rarely experienced by those most in need.

 

The 'Branch Out' project provides a notable example of how social and economic factors should be combined with ecological considerations in developing nature-based solutions.

 
The 'Branch Out' pilot project will provide free trees to be grown on the property of 250 selected residents. Each tree will contribute to the city's canopy coverage, helping Vancouver to achieve the targets of its Urban Forest Strategy. 
"Planting and caring for trees on their property is one of the most important things a person can do to help support their community and environment through weather extremes; bringing shade in the summer and providing wind-breaks in winter," said Joe McLeod, City of Vancouver's manager of Urban Forestry. 
"Branch Out is a unique opportunity for the community to join us on the journey to increase essential forest canopy and support climate resilience in the city," he concluded. 
Applying an equitable lens to urban forestry
Under the Branch Out project, residents of Vancouver's Sunset and Victoria-Fraserview neighbourhoods are invited to register their interest in a free tree that they can plant on their property. They will also receive advice on its growth, with the expectation being that they are prepared to provide long-term care in support of their tree's successful maturation. 
Various tree species are available, with each one having been chosen specifically for its ability to thrive in local soils. With this consideration, the Branch Out programme is expected to contribute to Vancouver's vision of creating a diverse and resilient urban forest, delivering a number of social and environmental benefits. 
The two neighbourhoods have been selected as priority areas due to their previous identification as VanPlay Equity Initiative Zones under Vancouver's Equity Bold Move. Initiative zones are characterised by their low provision of tree canopy, parks and other green spaces, combined with their barriers to the development of recreational amenities. 
By focusing on such locations, the Branch Out project will ensure that the benefits of urban forestry are equitably distributed throughout the community. This reflects the targets of Vancouver's Urban Forestry Strategy, which include the doubling of tree canopy in underserved neighbourhoods by 2030. 
Distributing the benefits of urban tree canopy
There is a vast body of research to support the expansion of tree coverage in cities, with studies suggesting that urban forestry can improve local air quality, reduce crime rates and provide a number of mental and physical health benefits.  
It can also help cities to strengthen their resilience against the impacts of climate change by supporting local biodiversity, reducing the damage of extreme weather events and providing a natural cooling system that protects the community from the drastic effects of extreme heat. 
Without careful consideration, however, there is a risk that the benefits of urban tree coverage may not be enjoyed by those most in need. Indeed, there is evidence to suggest that low-income and minority communities have been systemically excluded from the solutions that nature has to offer. 
Given that these communities are often the most vulnerable to various social, environmental and health-related issues, there is clearly a need to increase their inclusion in urban planning. Otherwise, they will continue to endure the inequitable consequences of climate change and other pressing challenges. 
Urban green equity comes into focus
In recent years, an emerging body of literature has turned its focus to how urban greenery projects can be made more socially equitable. Policymakers and practitioners are beginning to factor the concept into their planning, supported by the development of analytical tools that enable them to identify priority areas and determine where their solutions may be most beneficial. 
Vancouver's Branch Out programme serves as an example of how social and economic factors can be integrated with ecological considerations to develop solutions and deliver benefits across the board. The city will gain from additional tree coverage, while simultaneously reducing the inequitable suffering of its most vulnerable communities.