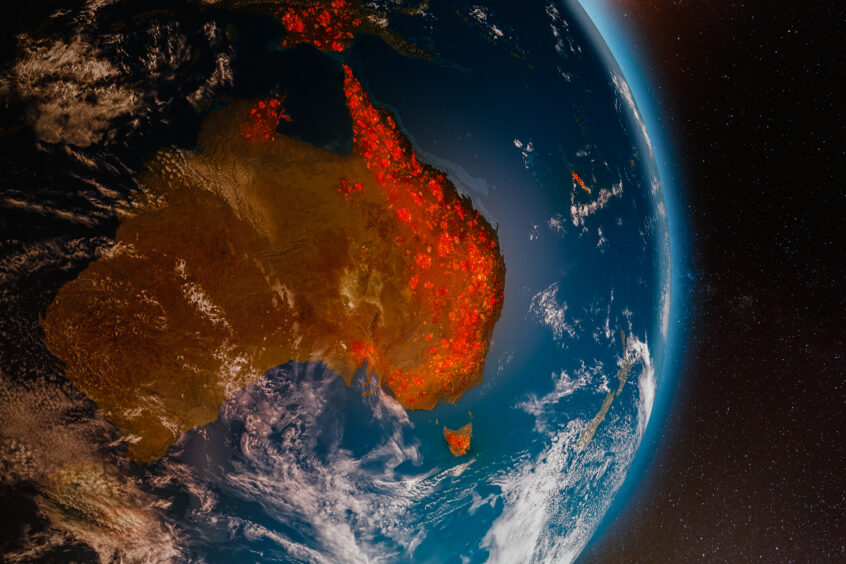 Since being elected in May 2022, Australia's new Prime Minister Anthony Albanese has been busy resuscitating the climate action legislation of the Australian government that was left to die during the Morrison government.
Although Morrison released the government's plan to reach net zero emissions by 2050 in October 2021 ahead of COP26, his plan was heavily criticized for its lack of detail and failure to include any modelling to underpin the targets.
The plan attributed almost a third of emissions reductions to vague "technology breakthroughs" and "global trends", without any supporting legislation or concrete plan that could provide a clear roadmap of what reaching the goal would actually require.
Albanese put climate action as a top priority as part of his election campaign, with over 74% of Australians agreeing that the benefits of taking further action on climate change will outweigh the costs, according to a poll by the Lowy Institute.
On its first full sitting day this week, the Labor party sought to fill this gap left by the previous government by introducing its long awaited climate change bill to parliament. A "simple, but powerful bill" according to prime minister, it aims to "send a strong signal about the priorities of this parliament".
What does the bill mean for net zero?
The new climate bill proposed by Albanese's Labor party will enshrine emissions reductions targets for 2030 and 2050 into Australia's legislation, and put in place relevant reporting bodies and procedures to hold future governments accountable to achieving net zero.
The bill sets out to achieve a target of 43% emissions reduction by 2030 against 2005 levels, and net zero by 2050.  This ramp up of ambition fulfils a key election pledge for the Albanese government, which nearly doubles the emissions reductions targets of the previous Conservative government.
Addressing the parliament on Wednesday, Climate Change and Energy Minister Chris Bowen noted that the bill is not just about pushing the government and policymakers to act, but providing necessary clarity for the private sector, which "have been crying out for policy certainty". This bill sends a clear signal that "Australia is open for business and raring to go" according to the Minister.
Australia is still falling behind on climate action
While this bill will pave a more visible path towards the final destination of net zero for Australians, there is concern that it is still not enough after years of inaction on climate change.
Australia is the world's largest carbon emitter from coal power on a per capita basis, with the average Australian emitting almost two times as much as the average person in China, according to an analysis from Ember Climate.
Despite the more ambitious target from the Labor government, Australia is still falling behind other OECD countries like the United States and United Kingdom, which have both pledged to cut emissions by 50-52% and 68% respectively by 2050.
Already, Greens politicians have warned that they may not support the new climate bill in the Senate if it is not ambitious enough. Greens leader Adam Bandt has called the 43% emissions reduction target "weak", calling on the government to make this a "floor not a ceiling" by including a ratchet mechanism and halt new coal and gas mines.
"Europe is burning, California is burning and Australia's environment is collapsing, but the government wants to open new coal and gas mines", said Bandt on Twitter. "You don't put the fire out while pouring petrol on it".
Negotiations continue between the parties of the Coalition before presenting the bill to the Senate. The bill will need the support of the Greens and at least one other senator to pass the upper house, unless the opposition also decides to support it, Opposition support is unlikely, with opposition leader Peter Dutton already ruling out support of enshrining the emissions reductions targets into law
The Albanese government has already gone to Patricia Espinosa, executive secretary of the United Nations Framework Convention on Climate Change (UNFCCC) with Australia's updated targets.
However, there is still uncertainty that the targets will pass into law. Minister Bowen has already threatened that the government may walk away from the law if it cannot find broader support but will continue to uphold the new targets if they cannot be legislated.