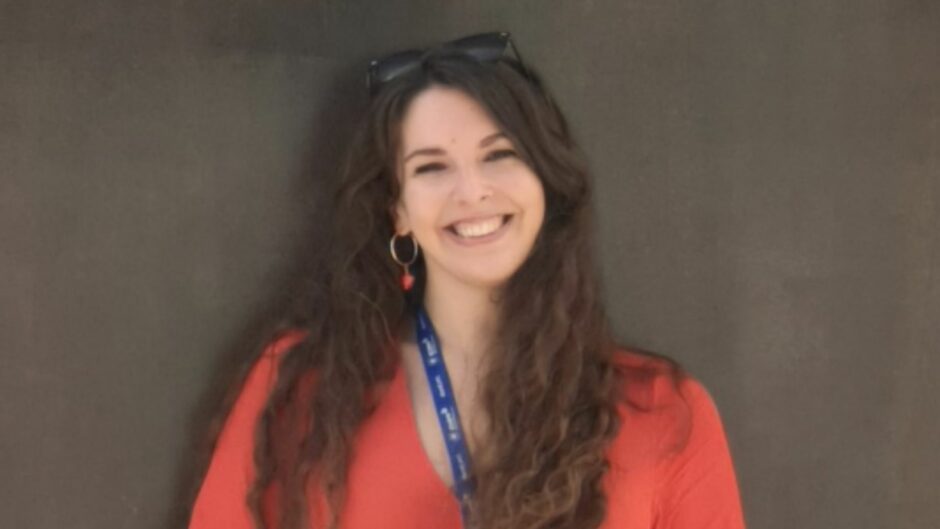 The burgeoning insect industry continues to expand in Europe as regulations evolve to address the need for a more sustainable food system. Alice Grassi, communication manager at the International Platform of Insects for Food and Feed (IPIFF), explores the manifold applications of insects and the opportunities available in the EU.
Insect production generates several products and by-products that are sustainable, affordable and nutritious.
The European sector has seen regulatory developments which helped and will help it to upscale, as the use of insects becomes more widespread.
The supply chain is quite developed as insect farmers are working not only with national institutions and organisations but mainly with other farmers, either for feed and food, across different sectors.
Insects for food, feed and frass
Insect production generates a multitude of products and by-products, which bring added value not only from the sustainability standpoint but also thanks to their nutritional and economic value.
Insects used in animal feed, such as aquaculture, poultry and pigs, contain all relevant amino acids for animal nutrition, while in terms of vitamins may complement the lack of vitamin B12 in ingredients of the vegetal origin or in organic farming. Ensuring a balanced diet for such animals – that includes ingredients of both vegetal and non-vegetal origin (e.g. insects) is key to ensuring better animal performance and higher productivity. One may find these products in form of pellets and/or proteins.
The European edible insect sector is a growing industry. The demand for high-protein food for sports nutrition, dietetic food or complementary sources of protein creates further opportunities for the sector. The incorporation of edible insects into our dietary habits brings high-quality proteins, but also diverse nutrients that are beneficial for human metabolism and overall health.
Insects are indeed more than proteins – they contain minerals, vitamins, and fibres but also healthy fatty acids, such as omega-6 and omega-3. Edible insect ingredients such as whole boiled, fried or dried insects, whole insects processed into a granular powder or paste can be incorporated into diverse food products, confirming the versatility of such ingredients.
Our organisation is also working on insects by-products such as 'insect frass' (insect larvae faeces) which has a great potential to be upcycled as a fertilising product, such as organic fertiliser/soil improver with compost-like properties material. Frass contains relevant nutrients and micronutrients, as well as chitin, which could stimulate the growth of beneficial bacteria in soil. These properties make frass a valuable solution for farmers active in crop production, such as vineyard producers, or gardeners across the EU, who can incorporate insect frass as part of their fertilisation strategies.
What are the current laws regulating the market?
2021 was a year of major developments for the European insect sector. Our industry has welcomed several regulatory developments which helped and will help to upscale.
Following the positive vote from the EU Member States in April 2021, Commission Regulation (EU) 2021/1372, which formally authorised the use of Processed Animal Proteins derived from farmed insects (insect PAPs) in pig and poultry feed, entered into force on 7 September 2021.
This authorisation opened two of the most relevant EU animal feed markets, which represent circa 65% of the EU compound feed production. Following the entry into force of this implementing regulation, the demand for insects as feed is expected to grow, leading to an increase in the production capacity of the sector. The authorisation of insect PAPs in poultry and pig feed will offer new opportunities – starting with the incorporation of such ingredients into the diet of such animals, the subsequent use of insects in organically farmed chicken and pigs, implicitly strengthening partnerships between insect and animal farms.
With regards to edible insects, since 2021 with the first Novel Food authorisation, several other positive European Food Safety Authority (EFSA) opinions and consequent authorisations have followed. The production and marketing of insects as food in Europe is governed by the 'Novel Foods' legislation, Regulation (EU) No 2015/2283. This legislation applies to all categories of foods that 'were not used for human consumption to a significant degree' within the European Union before 15 May 1997, which is the case of insects.
Between 2021 and 2023, six Novel Food authorisations concerning products derived from edible insects have entered into force: dried yellow mealworm, dried and frozen migratory locust, dried, ground and frozen house cricket, the second on frozen, dried and powder yellow mealworm, partially defatted house cricket and frozen and freeze-dried formulations of the lesser mealworm.
Last but not least, the European insect sector also welcomed Regulation (EU) 2021/1925 which defined EU baseline standards for the production and placing on the market of insect frass as organic fertiliser. The legal text aligned the heat treatment process standards for the placing on the market of frass with those applying to processed animal manure, creating harmonisation in the processing standards in the Member States, and paving the way for the commercialisation of these products on the whole EU market.
New opportunities for the market
Following the recent milestones achieved these years, IPIFF is committed to unlocking new opportunities for European insect farmers. Future possibilities such as the diversification of the inputs authorised as insect substrates (what insects eat) could upscale the insect farming sector. The possible authorisation of former foodstuffs containing meat and fish and catering waste would play a key role in upcycling the production capacity of the sector.
IPIFF is discussing with the European Commission services on building/collecting scientific evidence which would allow the EFSA to confirm that the use of these materials as feed for insects entails safety risks. In parallel, our organisation supports the objectives of the EU Organic Action Plan in achieving at least 25% of the EU's agricultural land under organic farming by 2030 and a significant increase in organic aquaculture, in line with the 'Farm to Fork' strategy.
Locally produced feed and food ingredients, such as insects and fertilising products compatible with the concept of organic farming, such as insect frass, could provide farmers with all the necessary tools and instruments that would allow them to convert to organic systems. Moreover, the recent regulatory developments, mentioned above, would contribute to developing EU organic standards for insect farming unlocking its full potential towards a more sustainable food system2.
IPIFF is also closely working with the European Commission services on the updating of its guidance document called 'IPIFF Guide on Good Hygiene Practices'. The guide, created in 2019, aims at supporting operators and producers of insect products in achieving high hygiene standards and complying with the EU regulations as well as sharing the best practices in the EU in order to set up an insect business. The document is being discussed within the EC and Member States' offices in view of possible validation in 2023.
A thriving supply chain
The current supply chain is quite developed as insect farmers are working not only with national institutions and organisations but mainly with other farmers, either for feed and food, dealing with different sectors. As an example, insect farmers dealing with animal feed work closely with livestock farmers (poultry and pigs) in order to create short supply chains and produce insect feed to directly give to the farmed animals.
This creates diversification in agriculture and helps valorise old or dismissed barns, by building the insect farm there, and be close to the poultry or pig farm. The advancement of insect farming depends primarily on innovative business ideas, which are expected to bridge gaps in the agri-food chains, today's European and global challenges, such as the need to transition towards shorter supply chains and improve local self-sufficiency, and consumer demand and expectations.
Predominantly composed of small and medium enterprises, serving both the food and feed markets, as well as startups and 'older' businesses, previously active in other segments such as biocontrol and pet food, EU production represents today few thousand tonnes, whereas investments account for around €1.5 billion, though this figure is expected to exceed €3 billion by 2025.