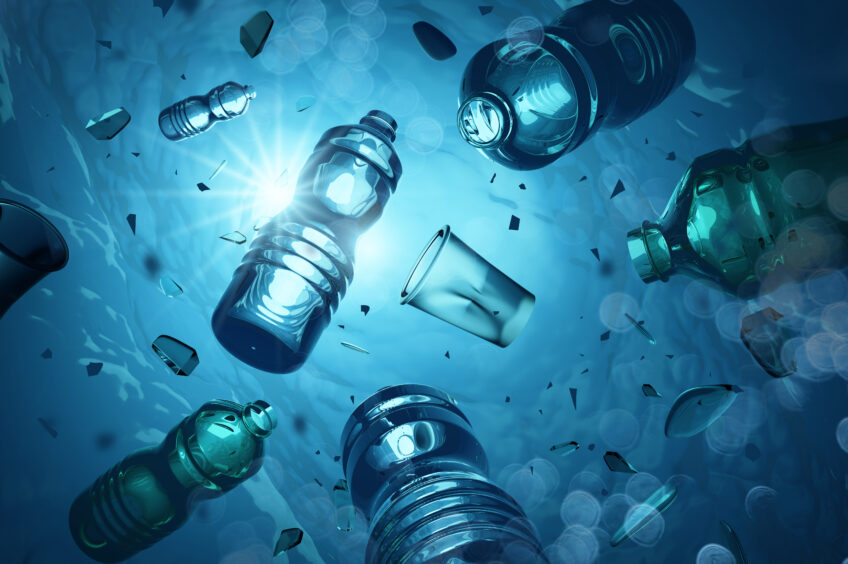 Without significant global action, plastics consumption is set to nearly double by 2050 in the G20. Even bans on single-use plastics, extended producer responsibility (EPR) schemes, and taxes on virgin plastic production are expected to do little to bend this curve downwards.
Without new policies, plastics pollution will double by 2050, creating a climate and biodiversity bomb.
Plastics have significant environmental impact in air, water and food systems but much corporate response has been obstructive.
Bans on single use plastics are expected to have the most impact but high ambition is needed in any global treaty.
Perinaz Bhada Tata, a consultant with the World Bank said: "The urgency to reach peak plastic waste—and also peak production of disposable plastics—is crucial for preserving our planet and safeguarding our well-being." 
The latest modelling from Back to Blue, an initiative of Economist Impact and The Nippon Foundation Plastic, shows that without international agreement on a sweeping set of new global policies, the world will fail in curbing plastics pollution.
The analysis was supported by a range of authorities on plastic production, consumption and pollution including the OECD, the World Bank, SYSTEMIQ, CSIR, and WWF. It is based on a model that examines whether and when each of the policy approaches could bring about a peak in global plastic consumption growth. The model covers polymers that make up 80% of plastics waste – HDPE, LDEP, PET, PS, PVC and PP – as well as a general category that covers the plastics in sunglasses, compact discs packaging etc.
The policies assessed included worldwide bans on some single-use plastic products, extended producer responsibility (ERP) schemes and taxes on virgin plastic production. On current trajectories none of these policies alone will enable to the world to reach plastic consumption this century: the tipping point after which plastic consumption begins to decline. 
Rapid, international and cohesive action is required to cut plastic pollution
The report, Peak Plastics: Bending the consumption curve, is the first study to forensically model the potential impact of policies being considered by United Nations plastic treaty negotiators.
Plastics consumption across G20 countries will hit 451 million tonnes each year by 2050, nearly twice the 2019 level of 261 million tonnes, in a business-as-usual scenario, the study found.  
David Azoulay at the Center for International Environmental Law (CIEL) said: "This report confirms that an urgent, global effort is needed to stop the flood of plastic pollution at its source. The entire lifecycle of plastics, from feedstock extraction and production of plastic precursors to disposal, must be addressed by the future, legally binding UN treaty to end plastic pollution. The policy levers examined in this report will not be sufficient: bolder action is needed, including globally coordinated tax mechanisms coupled with ambitious caps on virgin plastic production."
What's the state of international policy?
In March last year, 175 nations agreed to develop a legally binding global instrument to end plastic pollution: the UN Treaty on Plastic Pollution. This historic treaty is being negotiated through a series of meetings across the globe and is expected to be in place by the end of 2024.
Only policies at the most ambitious end of those under consideration will have a meaningful impact on a soaring plastic waste crisis, the Back to Blue research found. Researchers for the report explored three policy approaches that have reached the advanced stages of the UN treaty's negotiations, deemed by experts as those with the greatest potential to bring about peak plastic consumption.
Which policies could impact plastics pollution growth?
These policies, which cover the entire lifecycle of plastic, from production to disposal, are:
1) a ban on problematic single-use plastic products;
2) "polluter pays" Extended Producer Responsibility schemes for full end-of-life costs and;
3) a tax on virgin plastic production.
The problem is that, according to the modelling, all these approaches fail to prevent a relentless rise in plastic consumption. 
Only a combination of these policies and bolder action, including possible restrictions on virgin plastic production, will bring about peak plastics and see consumption slow in the future. If the negotiators fail to agree on any policy interventions, the research projects that plastic consumption in the countries under study will nearly double by mid-century.
Bans on single use plastics deemed most effective
According to the report, a global ban on unnecessary single-use plastic (SUP) items is the most effective policy of those studied. However, even with a SUP ban in place, plastic consumption will still be 1.48 times higher in 2050 compared with the 2019 baseline.
Extended Producer Responsibility (EPR) schemes will have a minimal effect on the consumption of single-use plastic products but it is still a vital part of the solution. If EPR schemes become mandatory in the countries under focus, plastic consumption would be 1.66 times higher in 2050 compared with 2019. This is barely lower than the baseline of 1.73 times if no policies are implemented.  
Modelling shows the impact of a tax on virgin plastic resin will be limited and will still see consumption rise by 1.57 times by 2050. Taxes must be aggressive to be impactful, according to the research. In the absence of a tangible impact on plastic consumption by increasing taxes, the research suggests that negotiators should consider capping plastic production.
Even a combination of all three scenarios still leaves plastic consumption rising, albeit at a slightly slower pace – 1.25 times higher in 2050 compared with 2019. The findings highlight the 'considerable' possibility that the UN treaty will be too weak to bend the consumption curve downward.
To suppress plastic consumption at the scale needed, the report presents the need for measures and conditions so stringent that they are likely to encounter opposition from producers, retailers, industry bodies, consumer groups and other actors. 
Charles Goddard, editorial director, Economist Impact said: "Negotiators of the UN plastics treaty must maintain the highest levels of ambition possible when entering the next round of negotiations, and industry needs to play a constructive, not obstructive, role in reaching a deal. So far, commitments by industry, retailers and brands to reduce plastic waste are short on detail and have failed to materialise. We have to slow the soaring production of single-use plastic. Only a bold suite of legally-binding policies will result in plastic consumption peaking by mid-century."