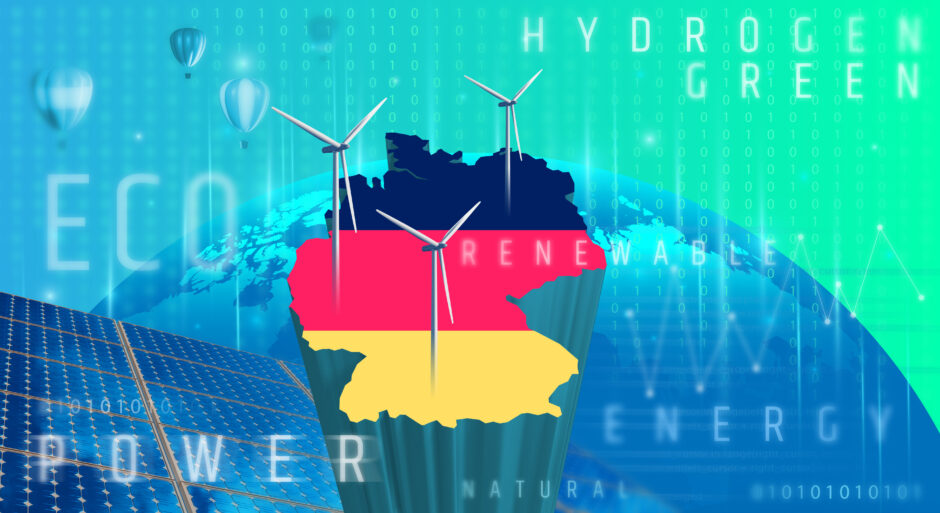 Germany has approved over €177.5 billion in funding to accelerate the transition to a clean energy system as part of the government's special "climate and transformation fund".
This significant increase in investment after years of slowdown for Germany's 'Energiewende' is part of a wider trend in Europe to address fears of rising prices and fuel shortages as the crisis in Ukraine continues to rage on.
To limit the impact and prepare to address the looming energy crisis ahead of the winter, many European governments are looking towards renewable energy to regain energy security and independence as Russia continues to threaten to shut off the gas tap.
German economy highly dependent on Russian energy imports
As Europe's largest economy with a large population and industrial sector, Germany has been particularly dependent on Russian energy imports to fuel its economy. The Ukraine crisis has left this economic heavyweight vulnerable, and fears of an energy shortage in the winter have led the country to take urgent action.
"This fund is the most important financial instrument for economic modernization and climate protection" said Minister Lindner at a press conference in Berlin on Wednesday.
What will the Climate and Transition Fun be used for?
The Climate and Transformation Fund has earmarked investment to address both security of energy supply, as well as decreasing energy demand to manage the impending crisis from both top-down and bottom-up. This is in line with the REPowerEU Plan, which bolsters previous energy efficiency and renewable energy targets and cut dependency on Russian gas consumption by two-thirds by the end of the year, weaning off completely by 2027.
€35.4 billion has already been earmarked to be spent by 2023, with nearly two-thirds of this pot set aside for increasing energy efficiency in older buildings.
Other spending the fund has earmarked includes:
~€20 billion to reduce industrial emissions and expand the country's hydrogen sector
~€7.2 billion to promote energy efficiency systems and improve efficiency of heating systems
€56.2 billion over the next five years to increase energy efficiency in buildings
~€35.5 billion to subsidise the renewable levy to lower electricity prices
The fund is going to be financed by a combination of revenues from carbon taxes and reserves. Due to the cost of living crisis, the goal was to ensure that the investment will not impact the federal budget or place the burden on consumers.
Is the fund a good investment for Germany's energy transition?
Many have applauded Germany for 'putting their money where their mouth is' by significantly scaling-up funding to accelerate the transition to clean energy. However, the fear of the energy crisis has also pushed Germany to roll-back on emissions reductions efforts it has already made.
As part of its path to becoming greenhouse gas neutral by 2050, Germany's new government has called for the closing of coal power plants by 2030 and increasing renewable energy to account for 80% of the country's gross energy demand by 2030.
However, the government has already authorised the temporary reopening of coal power plants from October to help meet energy demand without the certainty of Russia's gas supply. This appears to be a step backwards for the country, and risks falling back into old ways for a short-term solution.
Firing up old coal plants while pumping billions of euros into clean energy is seemingly contradictory, and could diminish the impacts of the new investments. A new report commissioned by the country's ministry for economic affairs and climate action finds that climate change has cost Germany an average of €6.6 billion per year since 2000.