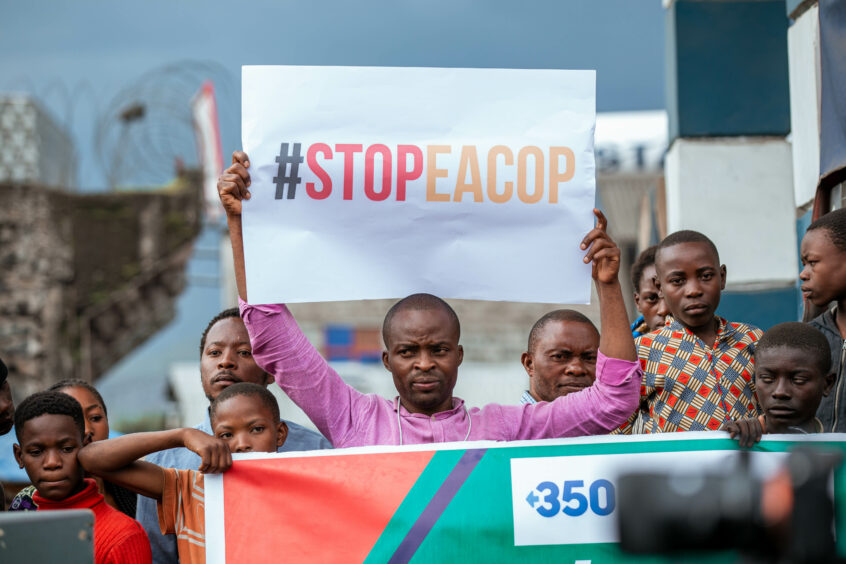 Tanzania regulator has approved the East African Crude Oil Pipeline (EACOP) project, allowing construction to begin.
Construction of the EACOP will go ahead after the Tanzanian government issued approval.
The project has been strongly opposed by several groups due to numerous climate, environmental, and social risks as well as human rights violations.
It will also lock in fossil fuels for decades in the countries that it serves, instead of directing investment into clean infrastructure to prepare them for the energy transition.
Energy and Water Utilities Regulatory Authority (EWURA) approved the project on February 21. The EACOP company submitted the application on June 30, 2022.
EWURA granted the approval under section 126 of the Petroelum Act and Rule 4 of the Petroleum (Pipeline Operations) Rules.
EACOP will run for 1,443 km from Kabaale, in Uganda's Hoima area, to Chongoleani, in Tanga on the Tanzanian coast. The 24-inch diameter pipeline will be insulated and buried – and is expected to be the longest heated pipeline in the world.
The pipeline company's general manager in Tanzania, Wendy Brown, said EWURA approval was "another step forward for EACOP".
The approval allows work to start "in Tanzania upon completion of the ongoing land access process", she said. "We are grateful to the government of Tanzania for the expedited delivery of the application as per the commitment in the Host Government Agreement (HGA) and the continuous support for implementation of the EACOP project."
The Ugandan government issued a licence for construction on its part of EACOP on January 24. EACOP managing director Martin Tiffen, speaking at the time, said the government had expedited approval. Similar to the comments from Brown, Tiffen said construction in Uganda could start once the land process had been finalised.
TotalEnergies has a 62% stake in EACOP, CNOOC Uganda 8%, Uganda National Oil Co. (UNOC) 15% and Tanzania Petroleum Development Corp. (TPDC) 15%.
Financing under fire
While construction plans are moving ahead, environmental NGOs are not letting up the pressure on potential backers of EACOP.
Protesters demonstrated in 17 cities around the world, backed by 350.org and StopEACOP. They were targeting Standard Bank, Sumitomo Mitsui Banking Corporation (SMBC) and Standard Chartered with the aim of abandoning support for the pipeline.
EACOP does not comply with the Equator Principles, the protesters say. The pipeline company denies it is in breach of the financing principles.
Standard Bank and SMBC are advising on financing, while Standard Chartered may providing financing.
"We urge Standard Bank and SMBC to reconsider their involvement in the East African Crude Oil Pipeline," said Baraka Lenga, climate change activist based in Tanzania.
Lenga said the pipeline "poses a significant threat to our well-being and future. We implore the banks to stand with us by prioritizing the health and safety of our communities, as well as the preservation of our environment. Let us work together towards sustainable development that benefits everyone, instead of supporting a project that will only bring harm to our beloved home."