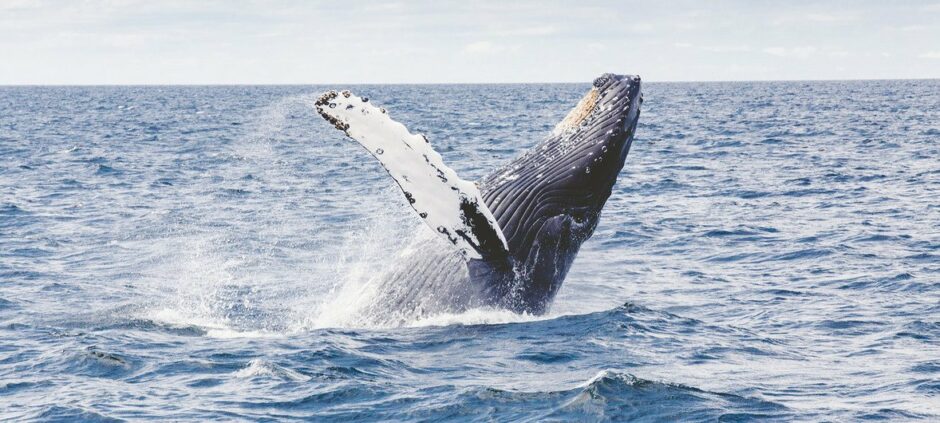 Delegates of the Intergovernmental Conference on Marine Biodiversity of Areas Beyond National Jurisdiction have come to an agreement after nearly two decades of talks.
The new legally binding framework is intended to ensure the conservation and sustainable use of marine biological diversity in areas beyond national jurisdiction. 
It is expected to help achieve the goals set by the Kunming-Montreal Global Biodiversity Framework and by the 2030 Agenda for Sustainable Development.
The agreement has been welcomed by experts worldwide, but governments have been urged to act quickly in implementing it.
The High Seas Treaty is the culmination of United Nations-facilitated talks that began in 2004, following two weeks of talks at the UN Headquarters in New York.
What does it entail?
The new legally binding framework is intended to ensure the conservation and sustainable use of marine biological diversity in areas beyond national jurisdiction. What makes it so important is that it covers nearly two-thirds of the world's oceans, which had until now been ignored: only 1.2% of international waters were protected by law, even though the ocean accounts for over 70% of the earth's surface area.
The Treaty will place 305 of the world's oceans into protected areas, put more money into marine conservation and regulate access to and use of marine genetic resources. The text will go through technical editing and translation, before officially being adopted at a future session. Countries have not formally adopted the text yet, but have agreed that there will not be further negotiations.
"This action is a victory for multilateralism and for global efforts to counter the destructive trends facing ocean health, now and for generations to come," said a spokesperson for Secretary-General António Guterres. "It is crucial for addressing the triple planetary crisis of climate change, biodiversity loss and pollution."
What is it expected to achieve?
The Treaty comes nearly three months after the Kunming-Montreal Global Biodiversity Framework was agreed on at the COP15 summit in Montreal. Its goals included the 30×30 goal, whereby 30% of terrestrial, inland water and coastal and marine ecosystems will be restored and conserved.
Indeed, the High Seas Treaty will be pivotal in reaching these goals, as well as the 2030 Agenda for Sustainable Development, including Goal 14, which is about protecting life below water. The ocean is the planet's largest ecosystem but is being threatened by pollution, overfishing, acidification, warming and eutrophication, which leads to abnormal plant and algae growth. 
Protecting the oceans is vital to support biodiversity and moderate climate change, as oceans absorb one-fourth of global CO2 emissions. The blue economy is also the source of livelihood for millions of people, being valued at $1.5 trillion per year. The natural capital of oceans is estimated to be $24 trillion.
Governments must act quickly to maximise its benefits 
According to Greenpeace, it is "a monumental win for ocean protection" but "there are still flaws in the text, and governments must ensure that the Treaty is put into practice in an effective and equitable way for it to be considered a truly ambitious Treaty."
Sarah King, head of oceans & plastics for Greenpeace Canada, said: "Now it's up to Canada — and all global governments — to ratify and then implement the Treaty to urgently begin protecting the high seas in ocean sanctuaries and delivering 30×30, affirmed in Montreal two short months ago. This is a moment of victory for people and planet, but much work still remains to bring the sea change the oceans urgently need."
The International Union for Conservation of Nature (IUCN) echoed this view, saying that "more ambitious measures will be needed".
"The High Seas Treaty opens the path for humankind to finally provide protection to marine life across vast swathes of the ocean," commented IUCN Director General, Dr Bruno Oberle. "Its adoption will close a significant gap in international law and offer a framework for governments to work together to protect global ocean heath, climate resilience, and the socioeconomic wellbeing and food security of billions of people. We stand ready to support its implementation." 
According to WWF, the agreement will allow for the establishment of high-seas marine protected areas (MPAs) and help fill the gaps in the current patchwork of management bodies, resulting in better cooperation and less cumulative impact of activities on the high seas, such as shipping, industrial fishing and other resource exploitation.
"What happens on the high seas will no longer be 'out of sight, out of mind.' The High Seas Treaty will allow for the kind of oversight and integration we need if we want the ocean to keep providing the social, economic and environmental benefits humanity currently enjoys," added Jessica Battle, senior global ocean governance and policy expert, who led WWF's team at the negotiations. "We can now look at the cumulative impacts on our ocean in a way that reflects the interconnected blue economy and the ecosystems that support it."