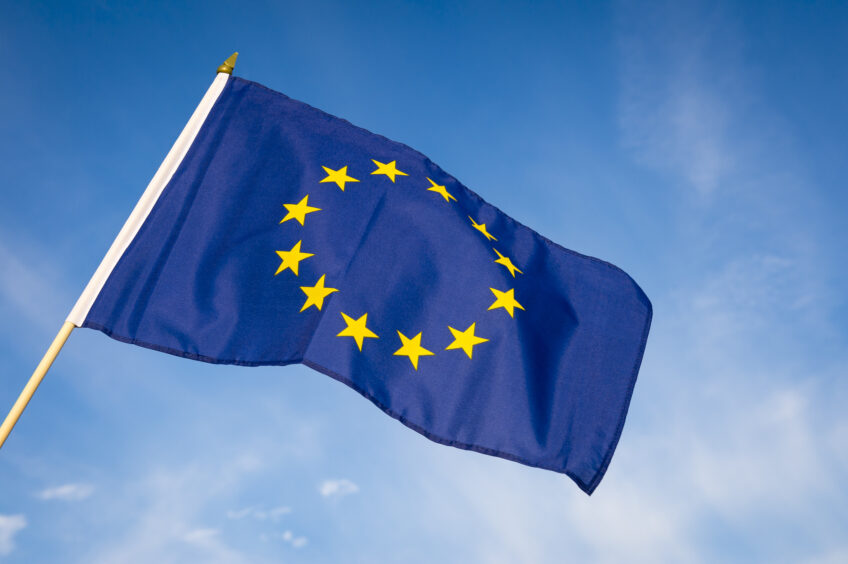 The European Commission, Parliament and Council have reached a provisional agreement on the proposed reformation of the EU Energy Efficiency Directive. 
Improvements in energy efficiency are expected to reduce the bloc's dependence on Russian fossil fuels while lowering costs and driving the net zero transition.

 

The revised energy efficiency directive includes new obligations for EU Member States, public bodies and private companies.

 

The new legislation will create business opportunities that outweigh the potential burden of heightened responsibility.

 
The EU is set to reform its Energy Efficiency Directive, with new legislation having been provisionally agreed upon by its Commission, Parliament and Council. Once formally adopted, the amended rules will be published in the Official Journal of the Union before coming into force. 
"Energy efficiency is key for achieving the full decarbonisation of the EU's economy and independence from Russian fossil fuels. A stronger EU framework on energy efficiency will help us stay the course to reach our 2030 energy and climate goals," explained Kadri Simson, the EU's commissioner for energy.   
"It can also be an important driver for competitiveness and strengthen security of supply. The new provisions on consumer empowerment and energy poverty will ensure that our clean energy transition is accessible to all, including the most vulnerable." 
The move comes as part of the EU's efforts to achieve climate neutrality by 2050 through the delivery of the European Green Deal. It aligns with the Commission's 'Fit for 55' emissions reduction targets, while also supporting the REPowerEU plan for the termination of Russian fossil fuel imports. 
Why focus on energy efficiency?
Russia's invasion of Ukraine has undoubtedly contributed to the Union's renewed focus on energy efficiency, as it seeks to reduce its dependence on volatile supplies. Though this would certainly be an advantage, improvements in energy efficiency have far more to offer. 
Indeed, investing in energy efficiency typically delivers greater returns than spending on fossil fuels. It supports economic growth through the creation of new markets and job opportunities, while also delivering significant cost savings for individual consumers, corporations and governments. 
Ultimately, the International Energy Agency has concluded that energy savings are the cleanest and cheapest means of accommodating demand while achieving the emissions reductions required for the delivery of the net zero transition. Its estimates suggest that a worldwide push for more efficient use of energy could reduce CO2 emissions by an additional 5 gigatons per year through 2030. 
Click here for our explainer on the importance of energy efficiency
Amended directive introduces new responsibilities
The provisional agreement raises the EU's energy efficiency target to 11.7% by 2030. In order to achieve this goal, the amended directive outlines several new expectations to be met by Member States, public bodies and private companies. 
For Member States, energy savings obligations will almost double. From 2024 to 2030, each country will be required to save an additional 1.49% of its average final energy consumption per year. According to the Commission, this mandate gives legal strength to its energy efficiency first principle, thereby providing a critical incentive for the development of energy-efficient policy measures.  
Considering the need to mobilise investment, Member States will have to develop innovative financing schemes and green lending products with a specific focus on energy efficiency. The proposed directive would introduce a new reporting system, to ensure that national financial institutions are offering such mechanisms on a nondiscriminatory basis. 
Member States will also be expected to promote local heating and cooling strategies for any municipality with a population of over 45,000. The minimum requirements of an efficient district network will be gradually strengthened, with support for natural gas to be phased out by 2030. 
Continuing its focus on communities, the revised directive includes the EU's first official definition of energy poverty. Member States will have to prioritise energy efficiency schemes for those most affected, including low-income households and social housing schemes. In an effort to ensure that consumers are empowered, the directive recommends the creation of one-stop shops for technical and financial assistance and the introduction of out-of-court settlement mechanisms. 
Public bodies will also be affected by the directive's reformation of the directive, with the provisional rules requiring systemic changes that will enable them to consider energy efficiency when procuring products, services, buildings or other work. Furthermore, the national obligation to renovate at least 3% of the total floor area of publicly owned buildings will now be expanded to cover the regional and local levels. Overall, the revised directive targets a 1.9% reduction in public sector energy consumption per year. 
Finally, the provisional agreement introduces new mandates to be met by private companies. Energy management systems will be made a default obligation for any enterprise that consumes over 85TJ of energy per year, while those that fall below this threshold but have an annual consumption of over 10TJ will be subjected to regular energy audits. For energy-intensive data centres, a specialised reporting scheme is soon to be rolled out. 
Energy efficiency is an opportunity, not a burden
The revised directive will have significant impacts on any business that operates within the EU. In addition to their specific responsibilities, they will need to adapt their activities in order to comply with the policy responses of Member States and the expectations of public partners. 
Although legislation is typically seen as a burden to the private sector, the reformation of the energy efficiency directive can be leveraged as a valuable opportunity. While businesses will incur new responsibilities, they will also be supported in the implementation of energy-saving strategies that are likely to deliver substantial cost savings. Such measures would also allow them to reduce their carbon footprint, mitigating their emissions liabilities and enhancing their public reputation. 
By increasing the pressure on national governments and public bodies, the new regulations could also create a wide range of partnership opportunities. As these institutions attempt to reduce their own energy consumption, they are likely to seek support from private companies. In doing so, they will unlock new revenue streams for existing firms, while also driving the demand for emerging startups.