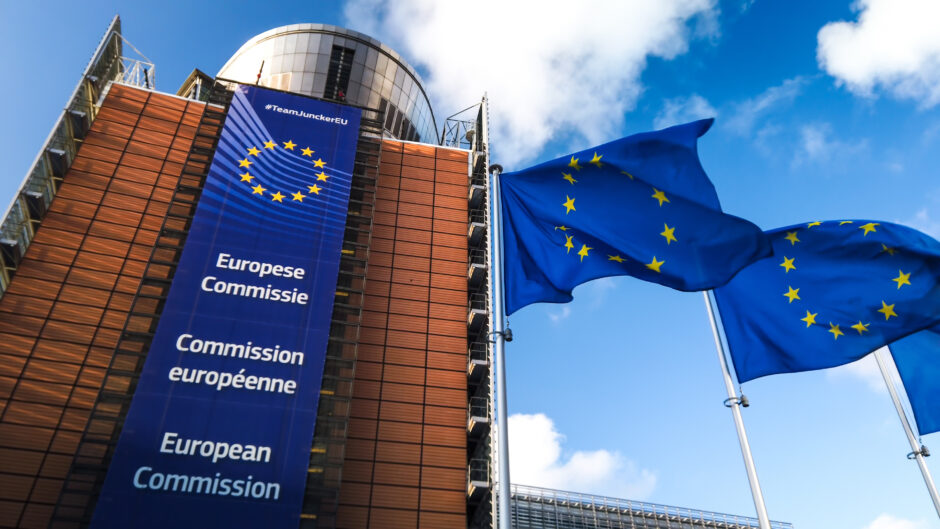 The European Commission has proposed its Net-Zero Industry Act, outlining various measures to support green manufacturing and the scale-up of clean technologies. 
The Net-Zero Industry Act is expected to significantly boost the EU's green manufacturing industry.
It will do so by creating attractive investment conditions, streamlining approvals, upskilling workers and encouraging a collaborative approach.
Industry reactions have been mixed, with critics suggesting that the proposed Act may fall short of delivering its intended outcomes.
The Net-Zero Industry Act comes as part of the EU's Green Deal Industrial Plan, launched in February 2023 to boost the industrial sector's contribution to achieving climate neutrality by 2050 in the bloc. It is intended to provide a competitive landscape for the manufacturing of net-zero technologies, while also creating new employment opportunities and reducing the bloc's dependence on imported energy supplies. 
"We need a regulatory environment that allows us to scale up the clean energy transition quickly. The Net-Zero Industry Act will do just that. It will create the best conditions for those sectors that are crucial for us to reach net-zero by 2050," explained Ursula von der Leyen, president of the European Commission. "Demand is growing in Europe and globally, and we are acting now to make sure we can meet more of this demand with European supply."   
"Our dependency on Russian gas has taught us a number of lessons. Let's not replace that dependency with a reliance on others to produce solar panels and other technologies we rely on," added Thierry Breton, the EU Commissioner for internal market.  
"With the Net-Zero Industry Act, we are building a strong manufacturing base in Europe along the clean technology value chain. To ensure our security of supply and remain an industrial leader that exports its products and technologies – not its jobs." 
The proposed legislation will now be discussed and agreed upon by the European Parliament and the Council of the European Union before entering into force. 
What is the Net-Zero Industry Act?
The proposed Act sets an ambitious target of meeting at least 40% of the EU's net-zero technology demand through domestic manufacturing by 2030. It will mainly support eight specific technologies, strategically selected based on their level of technological readiness, their potential contribution to the bloc's decarbonisation and competition, and the risk profile of their supply. 
Among the chosen priorities are renewable energy sources including solar, wind, heat pumps, geothermal, and biogas or biomethane. These are accompanied by technologies relating to batteries and energy storage, electrolysers and fuel cells, grid management and carbon capture with storage. Alternative options, such as those for the production of sustainable fuels or nuclear energy, will also be supported to a lesser degree. 
If agreed, the Act will be implemented, monitored and coordinated by a new Net Zero Europe Platform. The Platform will provide a discursive space for the Commission to align its actions and ambitions with both Member States and invited industrial experts. 
What measures has the Commission proposed?
Under its suggested regulations, the Commission intends to establish enabling conditions for net-zero manufacturing. It will do so by streamlining permitting processes and introducing a register of 'Net-Zero Strategic Projects', which will be prioritised for even faster approval.  
Member States would be required to set up a single point of contact that integrates their permit-granting procedures and issues a comprehensive decision within specific time limits. In combination with new obligations for sustainability and resilience criteria to be met during public procurement, this is expected to drive the commercialisation of emerging technologies. 
The Act also encourages the coordination of various financial mechanisms. Member States would be expected to meet with relevant institutions to discuss private funding opportunities, investment requirements, available EU support and other existing instruments. Structural support would be provided by the European Sovereignty Fund, while the recent relaxation of State aid legislation would enable Member States to take a more flexible approach to their own funding strategies. 
Another point of focus is enhancing the skills of the EU's workforce. By engaging with local and State level authorities, educational providers and industrial representatives, the Commission hopes to develop a wide range of scalable upskilling programmes. It plans to establish specialised net-zero academies, offering new qualifications with recognition monitored and supported by Member States. 
In an effort to foster innovation, the Act proposes the introduction of regulatory sandboxes for the testing and validation of novel technologies. These sandboxes would be established by Member States at the request of any technology developer that complies with a set of eligibility and selection criteria, but small-to-medium enterprises (SMEs) would be granted priority access. 
The Commission envisages that its net-zero sandboxes would share their learnings with the broader Net-Zero Europe Platform. Furthering this collaborative approach, its proposed Act also contains measures to encourage the formation of industrial partnerships. This could be expanded to involve foreign countries, unlocking a diverse range of trade and investment opportunities. 
Finally, the new legislation would establish an EU-wide objective of increasing carbon storage capacity to 50 million tonnes per year by 2030. Under its ruling, domestic oil and gas producers would be legally required to contribute to this goal. 
By setting such an ambitious target, the Commission hopes to reassure industrial investors that their captured emissions can be viably stored within the EU. Meeting its objective would require all relevant assets to be brought together under a single market, with the potential capacity of each Member State to be made transparently available. Investors would also be able to access data on any projects planned within the next five years. 
How does the proposed Act fit into the global context?
Governments and corporations from around the world are struggling to achieve their net-zero ambitions. Doing so will require them to invest heavily in new technologies that enable them to scale the adoption of net-zero solutions including renewable energy, carbon capture and removal, energy storage and electric vehicles. 
With this in mind, green manufacturing has become an overwhelmingly competitive industry. Currently, however, the production of clean technologies is highly concentrated in just a few select markets.  
According to the EU, more than 90% of solar photovoltaic components and over a quarter of electric cars and batteries are sourced from China alone. The Union itself is a net importer of several net-zero technologies, meaning that it is currently excluded from this immense opportunity. 
As the net-zero transition unfolds, countries that fail to introduce supportive policy measures for the establishment of green manufacturing industries will face a significant disadvantage. With this realisation, several Governments have begun to rethink their strategies. 
The Canadian Government, for example, has invested billions of dollars to establish itself as a supplier of critical minerals. India's latest annual budget, meanwhile, outlines a green growth strategy with a particular focus on renewable energy and low-carbon hydrogen. 
Among the most significant policy measures introduced is the US Inflation Reduction Act (IRA). The IRA stands out for the diversity of its approach, with incentives in place for the development of clean energy, electric vehicles, biofuels, carbon capture, sustainable agriculture and other technological innovations. 
In many ways, the EU's Net-Zero Industry Act can be seen as a direct response to the IRA. Since the Act's introduction in August 2022, the US has held a competitive advantage in attracting the investment of technology developers that wish to access support from the world's most powerful economies or break away from the dominant Asian market. 
Mixed reactions from EU industries
Industry reactions to the EU's latest proposal have been mixed, with some perceiving it as appropriately competitive while others are not so sure. 
"The Act could turbocharge European industries' net-zero transition. It is a very important step forward; it is the bold and ambitious response we were looking for from the Commission. It has the potential to help European industry regain its lost competitiveness and lead on green technology," said Virginia Janssens, managing director of Plastics Europe. 
"Today's proposal for the Net Zero Industry Act reads more like a Zero Industry Act. It is very unlikely to become a game changer for the EU industry's competitiveness as it does not look at the problem from the business's and investor's perspective. On top of the European gas price being about 5 times the US, it does not match the USA IRA in whatever way," responded Marco Mensink, director general of the European Chemical Industry Council. 
Specific concerns include the Act's lack of sector-specific targets and its apparent dependence on subsidies.  
Jules Besnainou, executive director of Cleantech for Europe said: "The proposed Net Zero Industry Act contains some steps towards accelerating cleantech deployment, but could set a much stronger market signal by providing sector-specific production targets and putting clear funding mechanisms in place to support those. This is not enough for Europe to take the lead in the global cleantech race." 
"While we welcome the European Commission's proposals, it is clear creating an addiction to subsidies risks developing destructive dependencies at the expense of our greatest strength, the European single market and the SMEs that are its beating heart," commented Martinia Dlabajová, chair of Renew Europe's SME Taskforce. 
"Support for our industries, especially to SMEs, in fulfilling the ambitious goals presented by the European Commission in time and without losing competitiveness on the global market should only be targeted and balanced," she continued. 
With such ranging opinions, it remains to be seen whether the proposed Act will deliver its intended outcomes.