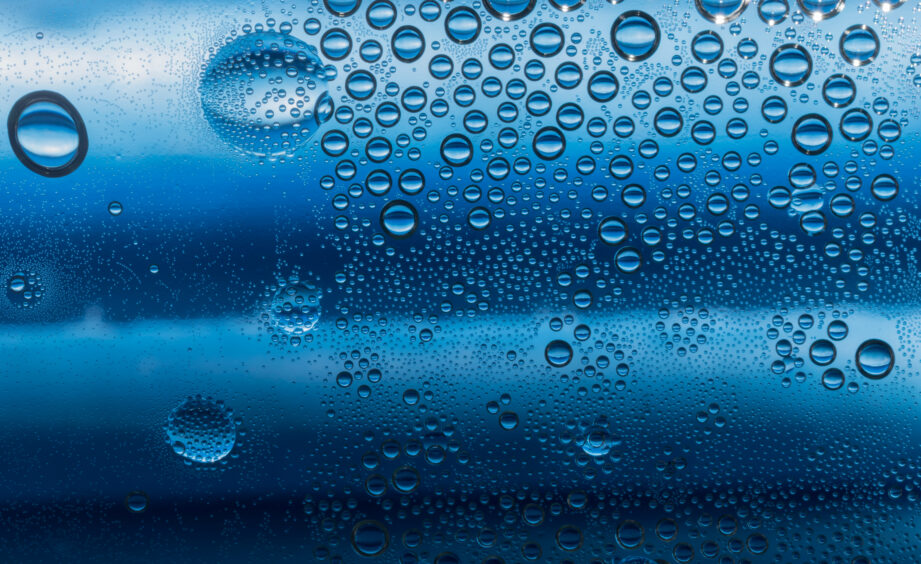 Global water security returns to the UN agenda with warnings that freshwater demand will outstrip supply by 2030, as CDP reports that companies including Apple (NASDAQ:APPL), Shell (NYSE:SHEL) and Tesla (NASDAQ:TSLA) are failing to report on water.
Water supply will no longer meet global demand by 2030 – and less than 1.2% of all water is available for human use.
According to the UN, the world has seen an 84% decline in freshwater diversity.
Actions to address the water crisis could provide commercial opportunities of $436 billion.
The Global Commission on the Economics of Water (GCEW) has published its report Turning the Tide: A Call to Collective Action, which warned that the world will fail to achieve the targets of the Paris Agreement or the Sustainable Development Goals if it fails on water.
The Commission's report warned that the unprecedented floods, droughts, and other extreme water events of the last year are not freak episodes but evidence of a systemic crisis that results from decades-long human mismanagement of water. It said that a sustainable and just water future can be achieved,  but this will require transforming the economics and restructuring the governance of water. As such, it proposed a seven-point agenda for how this can be done.
Climate and the water cycle
Where there is production, consumption, or loss of water, energy is consumed and greenhouse gasses are created. This all impacts the climate and there is widespread agreement amongst scientists that safe levels, or the planetary boundary, for fresh water have been breached.
Each 1°C of global warming adds about 7% moisture to the water cycle, supercharging and intensifying it, leading to more and more extreme weather events. Johan Rockström, director of the Potsdam Institute for Climate Impact Research and co-chair of the Commission, explained: "Water is thus both a driver and a victim of climate change."
"Every view of climate change that excludes water is incomplete. For the first time in human history, we can no longer count on the source of all freshwater, our precipitation. We are changing the entire global hydrological cycle".
Water management is not simply a cost, but an opportunity
What's remarkable is the extent to which companies taking action on tackling the global water crisis could reap rewards. New data, released by global non-profit CDP, showed how tackling water security offers companies unexplored commercial opportunities worth at least $436 billion. In contrast, the financial impact of water risks, such as shortages or pollution, came in at $392 billion.​
The data is taken from CDP's 2022 corporate water security dataset, which saw a total of 3,909 companies provide water data to investors and customers. Although this is the highest number of companies disclosing on water security since the survey began in 2009 and an 85% increase over the past five years, many big players are refusing to be transparent about their water consumption, including Apple, Shell and Tesla.
Just over 1,500 companies disclosed a plethora of water-related opportunities in 2022, including accessing new water-related markets, water efficiency, new products and services, and ensuring supply chains are resilient against water impacts.
The actual size of the financial prize reported is likely to be a significant underestimate given that 55% of respondents have yet to identify opportunities. CDP has estimated that the financial benefits would be $1.09 trillion if all 3,909 disclosers had identified similar opportunities, based on the average value reported and includes operational savings.
There is still a long way to go in terms of action on water and as yet many companies don't even have a means of quantifying the impact and cost of water. Murray Birt, senior ESG research analyst at DWS, said: "Of the approximately 2,800 companies in the MSCI All Country World Index (ACWI), about 700 have provided information on water…But only 373 companies already use or plan to use an internal hypothetical 'shadow' water 'price' to assess risks and opportunities or to encourage change in corporate practices. This compares with 1,044 companies already using or planning to use internal carbon pricing."
"If companies were required by future regulations or internal policies to reduce their water use, for example, the additional cost to large publicly traded companies in the meat and apparel industry could range from $60 million to $1.8 billion annually, or affect apparel company profits by -21% to -47%."
That is why investors should require companies and accountants to disclose the impact of complying with science-based, government-issued sustainable water management guidelines.
Markets are moving to address the crisis
CDP data detailed how the market is now moving to stem the water crisis. In 2022, 746 financial institutions controlling $140 trillion in assets requested water data from the firms they invest or lend to. And 63 large buyers with over S1 trillion in procurement spend similarly pushed their supply chains to disclose through CDP.
Both the financial sector and industry are not short on innovation and examples abound in the report of new products and services which seek to value water, including:
While such interventions are positive, they are piecemeal and dependent on company focus. To fundamentally change the way in which water is managed will require limits in the ways in which it is used.
It will also require the integration of social and environmental impacts of pollution into the costs of management – how costs are distributed amongst different actors in society plays a major role in the competitiveness of industry and business, as well as in social equality – and this is what the GCEW agenda proposed.
This is a critical issue for businesses, because such dangers will have a significant impact on the private sector across multiple industries.
The commission outlines seven key recommendations for action
In line with the March 2023 IPCC Synthesis Report, the Commission argued that it is necessary for governments to take strong action to ensure that public and private sector action is accelerated.
The EU Framework Water Directive could prove a useful place to start; what matters is setting a limit to the damage that occurs from poor water management. The Commission's report set out seven key recommendations, including reshaping the global governance of resources, scaling up investment in water management and establishing "just water partnerships" to raise finance for water projects in developing and middle-income countries.
Step 1: The world must recognise and manage the water cycle as a global common good, restoring and safeguarding it for all. The current, largely localised approaches to water management fail to recognise that countries are interconnected and depend on each other. This is due not only to transboundary rivers or streams of groundwater, but also due to atmospheric flows of water vapour originating from ecosystems on land. The water crisis is deeply intertwined with climate change and countries need to collaborate to resolve it.
Step 2: A new approach to economics must be developed, that safeguards the water cycle, and reflects the many different roles that water plays in human well-being. It must mobilise water stakeholders, including public, private, civil society and local community and use innovation policy to catalyse solutions to concrete problems; all while scaling up investments in water through new types of public-private partnerships.
"We need new economic thinking to help move from reactively fixing to proactively shaping economies to become inclusive and sustainable" said Mariana Mazzucato, Professor in the Economics of Innovation and Public Value at University College London and co-chair of the Commission, adding that "moving from sectoral to mission-oriented innovation policies with a common good approach can help us put equity and justice at the centre of water partnerships and bring multiple sectors together to tackle our biggest water challenges."
Step 3: The world must stop undervaluing and underpricing water. Combined with targeted support for the poor and vulnerable, making sure water is properly priced will enable it to be used more efficiently in every sector, more equitably in every population and more sustainably both locally and globally.
Step 4: It's important to reflect on the existence of around $700 billion of subsidies in agriculture and water, which often fuel excessive water consumption and other environmentally damaging practices. These need to be phased out, and the resources that are freed up and used instead to incentivise water conservation and universal access. Efforts to require disclosure of water footprints should be accelerated so as to spur a rechanneling of finance towards sustainable practices.
Step 5: The group proposed establishing Just Water Partnerships (JWPs) to enable investments in water access, resilience, and sustainability in low- and middle-income countries. JWPs should drive down the cost of capital by bringing together different streams of finance – including leveraging on the Multilateral Development Banks and Development Finance Institutions to crowd in private investments.
Step 6: Overall investment must be rapidly scaled up. Investment is needed across multiple fronts, including the fortification of freshwater storage systems, development of an urban circular water economy especially by recycling industrial and urban wastewater, the reduction of water footprints in manufacturing, as well as a shift within agriculture to precision irrigation, less water-intensive crops and drought-resilient farming.
Step 7: The group argued that the multilateral governance of water, which is currently fragmented and not up to the challenge, must be reshaped. Trade policy should also be used as a tool for more sustainable use of water, for example, by not exacerbating scarcity in water-stressed regions. Multilateralism should also support capacity building for all, prioritize gender equality in water decision-making, and empower farmers, women, youth, Indigenous Peoples and local communities, and consumers who are at the frontlines of water conservation.
Water security on the agenda at the UN for the first time in 50 years
The UN 2023 Water Conference is now taking place in New York. Cate Lamb, CDP's global director of water security, said: "As world leaders gather in New York to discuss this urgent issue, we have a once-in-a-generation chance to turn the tide. The private sector is playing its part, and if more corporate action is taken, there are huge benefits to be gained… World leaders should raise the bar and make water disclosure mandatory once and for all. This is the silver bullet to accelerate action and ambition in our fight against the water crisis."
It will be interesting to see what, if anything, is agreed upon. If the climate negotiations process has taught us anything, it is that, while people may agree that action is necessary, that is a long way from finalising an implementable plan of action.