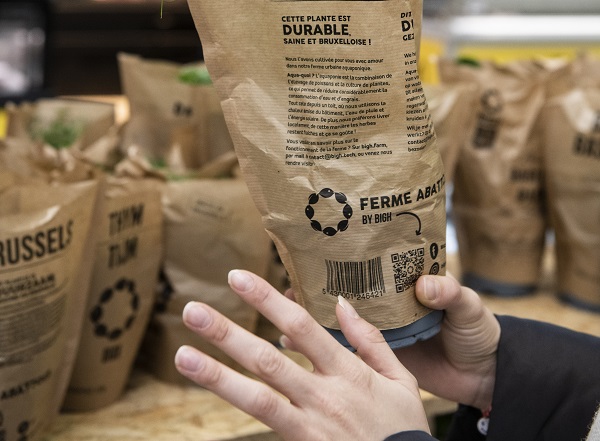 The European Commission has announced two separate measures to address greenwashing and extend the lifecycle of goods, both intended to protect consumer rights.
The European Commission has proposed new rules to impose stricter measures on green claims directed at consumers.
It has also approved a new proposal to put an end to the long-standing trend of replacing products rather than fixing them.
The bloc is making progress on the European Green Deal by providing sustainable solutions to consumers.
The Commission has proposed common criteria against greenwashing and misleading environmental claims and has adopted a new proposal on common rules promoting the repair of goods. The Green Claims Directive proposal will now be subject to the approval of the European Parliament and the Council, while the 'right to repair' proposal has been approved and will be implemented,
What is the plan to address greenwashing?
Under the proposal, companies will have to respect minimum norms on how they substantiate and communicate green claims. Some examples are: 'T-shirt made of recycled plastic bottles', 'CO2 compensated delivery', 'packaging made of 30% recycled plastic' or 'ocean friendly sunscreen'. 
It also intends to tackle the proliferation of labels as well as new public and private environmental labels. The measure covers all voluntary claims about the environmental impacts, aspects or performance of a product, service or the trader itself. It excludes claims already covered by rules, such as the EU Ecolabel or the organic food logo, or that will be regulated in the future.
For green claims to be communicated to consumers, companies will need to seek independent verification, proven with scientific evidence. As part of the scientific analysis, companies will identify the environmental impacts that are actually relevant to their product, as well as identify any possible trade-offs, to give a full and accurate picture.
The proposal includes that claims are communicated clearly. For example, using aggregate scoring of the product's overall environmental impact will no longer be permitted, unless set in EU rules. If products or organisations are compared with others, such comparisons should be based on equivalent information and data.
Environmental labels are included in the measure. There are currently at least 230 different labels and there is evidence that this leads to consumer confusion and distrust, according to the Commission. To control their proliferation, new public labelling schemes will not be allowed unless developed at EU level, and any new private schemes will need to show higher environmental ambition than existing ones and get a pre-approval to be allowed. 
Why is it needed?
The Commission reckons that the proposal will reassure consumers that, when something is sold as green, it actually is green, and that they can rely on better quality information to choose environment-friendly products and services. 
Businesses will benefit, as those that make a genuine effort to improve the environmental sustainability of their products will be more easily recognised and rewarded by consumers and able to boost their sales – rather than face unfair competition. The idea is to help establish a level playing field when it comes to information about environmental performance of products.
Analysis by Changing Markets Foundation detailed 51 incidents of greenwashing by major food and drinks brands over the previous 12 months, with most of them being around climate impacts. Meanwhile, a Commission study from 2020 highlighted that 53.3% of examined environmental claims in the EU were found to be vague, misleading or unfounded and 40% were unsubstantiated. The absence of common rules for companies making voluntary green claims leads to greenwashing, to the disadvantage of genuinely sustainable companies.
On the demand side, there is appetite for clarity as the world of green claims has been murky. YouGov polling found that almost half 49% of adults in the UK and Germany regularly buy products with sustainability labels or certification, while 29% are willing to pay more for products labelled carbon neutral, climate positive or low methane. 
Right to repair measure approved 
On the same day of the Green Claims Directive, the Commission approved a new proposal to put an end to the long-standing trend of replacing products rather than fixing them. It admitted that there are insufficient incentives for consumers to repair their goods when the legal guarantee expires. 
Indeed, discarded products can often be repaired but are often tossed prematurely, generating 35 million tons of waste, 30 million tons of resources and 261 million tons of greenhouse gas emissions in the bloc alone every year. This costs €12 billion per year to the consumer.
The new measure will make it easier and more cost-effective for consumers to repair as opposed to replace goods such as vacuum cleaners, tablets and smartphones. More demand will translate into a boost to the repair sector while incentivising companies to develop more sustainable business models, fuelling the circular economy – with the initiative expected to deliver €4.8 billion in investment.
Under the 'right to repair', sellers will be required to offer repair except when it is more expensive than replacement within the legal guarantee. Beyond the legal guarantee, the Commission devised a new set of rights and tools:
A right for consumers to claim repair to producers, for products that are technically repairable under EU law, such as a washing machine or a TV. This will ensure that consumers always have someone to turn to when they opt to repair their products, as well as encourage producers to develop more sustainable business models.

A producers' obligation to inform consumers about the products that they are obliged to repair themselves.

An online matchmaking repair platform to connect consumers with repairers and sellers of refurbished goods in their area. The platform will enable searches by location and quality standards, helping consumers find attractive offers, and boosting visibility for repairers.

A European Repair Information Form which consumers will be able to request from any repairer, bringing transparency to repair conditions and price, and make it easier for consumers to compare repair offers.

A European quality standard for repair services will be developed to help consumers identify repairers who commit to a higher quality. This 'easy repair' standard will be open to all repairers across the EU willing to commit to minimum quality standards, for example based on duration, or availability of products.
EU works towards a greener economy
The 'right to repair' proposal was announced in the New Consumer Agenda and the Circular Economy Action Plan which, alongside the Green Claims Directive, are pushing forward with the European Green Deal by providing sustainable solutions to consumers.
Experts, however, noted that the 'right to repair' rule should have gone a step further.
Orla Butler, associate policy officer for circular economy at the European Environmental Bureau, commented: "While a promising first step, today's proposal falls short of 'establishing a new right to repair' as promised the Circular Economy Action Plan. Consumers and the environment need a repairable and sustainable future, the road to which is paved by a repair law applicable to all products, with ambitions to safeguard consumer autonomy to repair their devices and prevent unnecessary waste."
Cristina Ganapini, coordinator of the Right to Repair Europe coalition, said: "The proposed concrete obligations to repair are too narrow to bring on the repair revolution that we need. Asking sellers to repair during the first two years, but only when cheaper than replacement, and granting consumers post-guarantee access to repair, but just for a few product categories, simply isn't enough. We call on the EU Parliament and Council to step up the ambition of this first right to repair proposal in the EU."
Meanwhile, the anti-greenwash measures were criticised for not banning generic climate claims, which are a "prevalent" tactic according to Changing Markets Foundation. Campaigns director Nusa Urbancic said: "Our research showed that over half of dodgy climate claims in food rely on offsets of dubious quality, misleading consumers into believing they're buying products with reduced emissions. The latest IPCC report showed that we must rapidly reduce emissions from all sectors, so it is a shame that the Green Claims Directive is not turbocharging real climate solutions by banning these false claims."
After all, even though many citizens feel strongly about taking action to protect the environment, they should be facilitated in making sustainable choices when purchasing products or accessing services. Companies should not continue with business as usual while pinning the responsibility on the individual, and policy to create a new balance in the market is crucial.