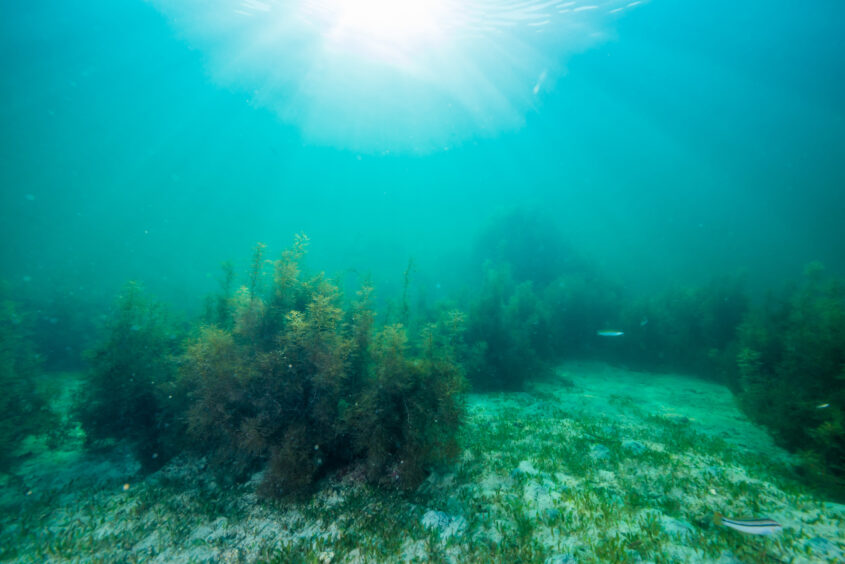 The International Seabed Authority (ISA) is convening in March 2023 to discuss the regulation of licenses for deep-sea mining, amid a fiery debate on this controversial practice.
The ISA is poised to make a crucial decision on the issuance of commercial licenses for the exploitation of seabed minerals.

 

Proponents of seabed mining argue that it will provide an environmentally friendly supply of critical minerals, but others are concerned that it would be detrimental to ocean health.

 

Although the ISA's decision is rapidly approaching, the controversy surrounding seabed mining is far from resolution.

 
The ISA is an autonomous international organisation established under the 1982 UN Convention on the Law of the Sea (UNCLOS). Headquartered in Kingston, Jamaica, it is responsible for the management of seabed resources that fall outside of any national jurisdiction. As part of its varied role, the ISA has the authority to issue mineral exploration and exploitation licenses, permitting the deep-seabed mining of valuable minerals such as nickel, manganese, cobalt, or copper.  
Given the critical role that these resources will play in delivering the global energy transition, the prospect of commercial seabed mining has become a major point of controversy. While proponents argue that the ocean's resources must be taken advantage of, others remain concerned that their exploitation could have devastating impacts on the health of marine ecosystems. 
Since 2014, the ISA has held regular meetings to develop a set of rules and procedures through which it will regulate its issuance of seabed mining licenses. Allowances have been made for mineral exploration, but commercial exploitation remains subject to debate. With the first part of its 28th session taking place from 7-31 March 2023, however, the ISA will be forced to make its final decisions. 
Decision to be made under pressure of economic agenda
In June 2021, the Republic of Nauru notified the ISA of its intention to sponsor an exploitation application for nodule mining in the Pacific Ocean. In doing so, it triggered Section 1(15)(c) of the UNCLOS' 1994 Implementing Agreement, placing a two-year deadline on the finalisation of regulatory measures. 
If the ISA fails to meet this two-year time limit, it will be legally required to consider the proposed project without having a regulatory framework in place. Either way, a decision on the commercial exploitation of seabed minerals is rapidly approaching. 
The project in question has been proposed by Canada's Nauru Ocean Resources (NORI), a wholly-owned subsidiary of The Metals Company (NASDAQ:TMC). Sponsored by the Republic of Nauru's national Government, NORI has already been granted an exploration licence in the Clarion Clipperton Zone.   
According to NORI, the contracted area covers the largest undeveloped nickel deposit in the world, while also providing a valuable source of cobalt, copper and manganese. Each of these minerals is expected to play a key role in the delivery of a net zero transition, due to their applications in clean technologies such as electric vehicles or energy storage. 
Given that seabed mining does not require the blasting or drilling of a land-based approach, NORI claims that its project will provide a more sustainable supply of minerals than would otherwise be available. Indeed, the company's lifecycle analysis suggests that four of its five projected products could be delivered with a lower global warming potential than if they were processed on land. Seabed mining is also expected to consume less freshwater while releasing smaller amounts of toxic waste. 
Scientists have voiced their concerns for marine health
Although NORI has touted the environmental benefits of seabed mining versus a conventional land-based approach, concerns have been raised by the scientific community. More than 700 science and policy experts from over 44 different countries have signed an open letter, calling for any approval of deep-sea mining to be delayed until further research has been conducted. 
"The richness and diversity of organisms in the deep sea supports ecosystem processes necessary for the Earth's natural systems to function. The deep ocean also constitutes more than 90% of the biosphere, and plays a key role in climate regulation, fisheries production, and elemental cycling. It is an integral part of the culture and well-being of local communities and the seafloor forms part of the common heritage of humankind," the letter explains. 
It goes on to list a number of concerns, warning that seabed mining could result in habitat degradation, the disruption of vital natural services and the release of harmful sediment, toxins and metals. The loud noises generated by deep-sea mining could also disrupt the behaviour of marine animals, while its implications on carbon fixation remain unclear.  
Ultimately, the diversity and complexity of marine ecosystems are poorly understood, and more than 75% of the global seafloor is yet to be mapped or observed. This lack of clear understanding raises the stakes of the ISA's decision, as the impacts of commercial seabed mining may not be easily reversed. 
Global consensus is unlikely to be reached
In December 2022, world leaders came together to agree on the launch of a Global Biodiversity Framework. The framework outlines four long-term goals and 23 intermediary targets for the preservation and restoration of natural ecosystems. 
Furthering these commitments, the UN's High Seas Treaty was introduced in March 2023. Its international signatories are now legally obliged to ensure that marine biodiversity in areas that fall outside of national jurisdiction is sustainably maintained. 
With this revitalised focus on protecting the world's ecosystems, the ISA's decision is likely to garner significant attention. Given its potential contradiction with global goals, the positions of Governments and corporations could well be subjected to scrutiny. 
Companies including Google (NASDAQ:GOOG), BMW (ETR:BMW) and Volkswagen (ETR:VOW3) have already signed a WWF statement, calling for a moratorium on seabed mining. By signing the statement, they have made a public commitment not to source any minerals taken from the deep seabed and to refrain from funding any future activity. 
A number of national Governments have echoed this response, with Germany's state secretary for economic affairs having called for a precautionary pause on deep-sea mining. His social media post emphasised the delicate nature of deep-sea ecosystems, urging for their protection. 
Voicing similar concerns, Costa Rica's ISA representative tweeted: "Member States should drive the International Seabed Authority: decisions must come from them & must not be pushed by those who have only administrative duties. Mining the Seabed cannot be rushed bcause [because] of the economic interests of a few." 
The UK appears to be among the minority, though it is yet to publicise its position. In the past, the Parliament has been undecided on its approach to deep-sea mining, supporting future research while hastening to add that environmental concerns ought to be considered. 
More recently, the British head of the ISA has been accused of losing the impartiality demanded by his position and directing diplomats' decisions towards economic interests. At the same time, Greenpeace protestors have been actively campaigning against a Government-funded research project in the Pacific Ocean. According to the protestors, the Smartex research project is merely a smokescreen for the country's commercial agenda. 
With the ISA's decision rapidly approaching, the controversy surrounding deep-sea mining is far from resolution. Though some will continue to perceive it as an economic opportunity that can contribute to the net-zero transition, others will remain wary of contradicting global commitments to the protection of nature's ecosystems.