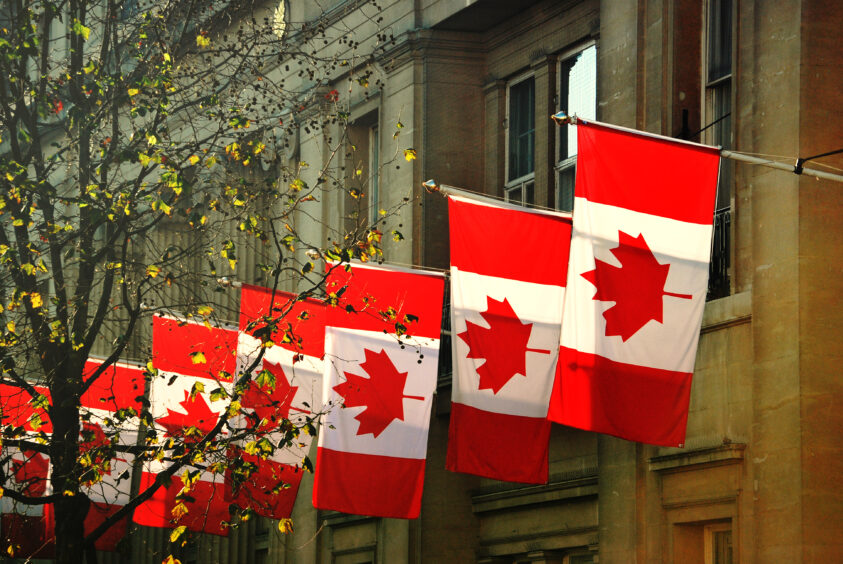 The Government of Canada has published its 2023 Budget, where it has proposed investments and tax credits to build a competitive domestic net zero economy.
Canada is focusing on boosting electrification, clean energy and manufacturing, emissions reduction, critical minerals, infrastructure, electric vehicles and batteries. 
The plan is intended to reap the opportunities of the green transition and compete against regions that have already announced similar policies, such as the US and the EU.
Experts pointed out that Canada needs to reduce its reliance on the oil and gas sector, which is hampering its climate goals.
Canada has released its 2023 Budget, called A Made-in-Canada Plan: Strong Middle Class, Affordable Economy, Healthy Future. It unveiled a series of investments intended to build the country's clean economy, fight climate change and create new business opportunities.
A competitive global landscape
In the Budget announcement, Deputy Prime Minister and Minister of Finance Chrystia Freeland said that the investments are intended to "ensure Canada does not fall behind at this moment of profound global economic upheaval—and opportunity". Indeed, the green transition landscape is becoming increasingly competitive as governments are setting up policies to boost domestic manufacturing and trade.
Chiefly, the Biden Administration's Inflation Reduction Act is expected to raise over US$700 billion to position the US as a global leader in the net zero economy. This has prompted other countries to rethink their strategy to avoid falling behind: the EU, for example, unveiled in March 2023 the Net Zero Industry Act to spur investment and help achieve its climate goals, and is now being followed by Canada's Budget.
The UK, which was by many considered a pioneer in kickstarting the transition, is now losing ground as the Government is failing to provide meaningful support for companies in the space. 
According to experts, Canada needs to spend 2% of its GDP over five years to become competitive in the clean economy while protecting itself against climate change, which could generate over 225,000 jobs across key sectors. Compared to other G20 countries, Canada is at the top of the list for providing subsidies to fossil fuels and consistently ranks among the lowest for investments in renewables.
Focus on clean energy and tech
Canada's plan consists of investment tax credits, low-cost strategic financing, and targeted investments and programming. Its priorities are: electrification, clean energy and manufacturing, emissions reduction, critical minerals, infrastructure, electric vehicles and batteries, and major projects. The idea is to strengthen supply chains and trade, increase innovation and trade, and support residents by providing welfare and high-quality jobs. 
The Budget proposed a new 15% refundable tax credit for clean electricity investments as well as a 30% tax credit for machinery for clean technology. It came alongside a proposal to expand the current tax credits for carbon capture, utilisation, and storage and eligibility for the refundable Clean Technology Investment Tax Credit to include geothermal energy systems.
Moreover, the Canada Infrastructure Bank will invest at least CAD$10 billion in clean power and another CAD$10 billion in green infrastructure, both coming from existing sources. 
A further CAD$13 billion will be spread over 13 years to recapitalise funding for the Smart Renewables and Electrification Pathways Program to support critical regional priorities and Indigenous-led projects, renew the Smart Grid Program to continue grid innovation support, and create new investments in offshore wind. The Budget also proposed to provide CAD$500 million over 10 years to the Strategic Innovation Fund, as well as CAD$11.4 million to Crown-Indigenous Relations and Northern Affairs Canada to engage with Indigenous communities.
Loopholes for fossil fuels?
According to the International Institute for Sustainable Development (IISD) think tank, the "historic" Budget still contains measures that leave the door open to fund carbon capture and storage  for oil and gas, including eligibility of abated natural gas under the clean electricity investment tax credits. 
Continued financial support for oil and gas, even if it supports companies' efforts to cut emissions, detracts from investments in proven renewable energy solutions, it argued, ultimately undermining Canada's commitment to end inefficient fossil fuel subsidies this year. Moreover, the Budget did not announce the phase-out of existing tax subsidies for fossil fuels – even though scientists are calling for an immediate decline in oil and gas production to limit global warming.
"Amidst recent transformative climate investments in the US and the EU, Canada has taken important steps forward in this budget to scale up support for clean energy," said Vanessa Corkal, senior policy advisor, Canada energy transitions, at IISD. "But if loopholes for ongoing fossil fuel support are not closed, this progress will continue to be stunted, with proven, readily available solutions facing a disadvantage."