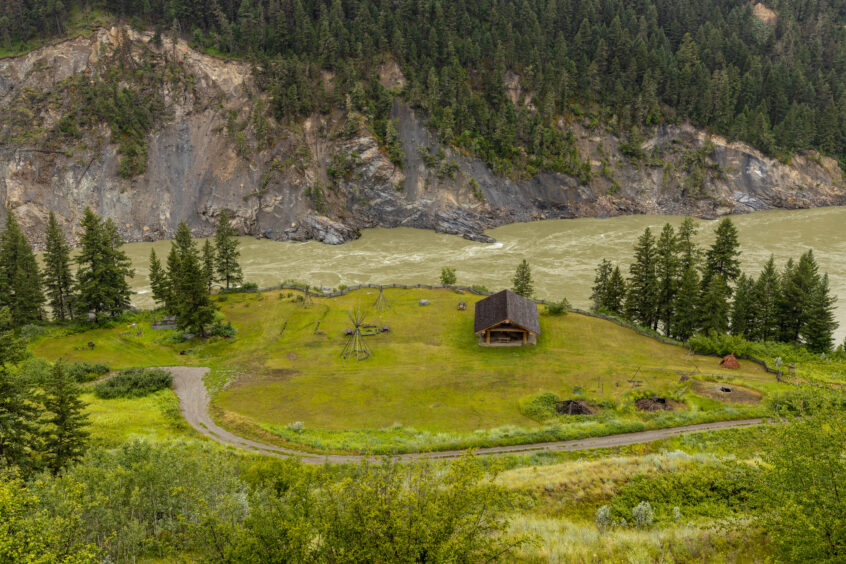 First Nations communities of British Columbia have taken legal action against an outdated piece of regulation that enables the mineral exploitation of indigenous land. 
The plaintiffs are arguing that British Columbia's Mineral Tenure Act comes in direct contradiction to its more recent commitments to the protection of indigenous rights.

 

Rooted in colonial history, the Mineral Tenure Act allows anyone to acquire a minerals claim without the consultation or consent of indigenous communities.

 

Human rights are becoming an increasingly important consideration when developing governmental or business strategies.

 
The Provincial Government of British Columbia is facing legal complaints raised by the First Nations communities of the Gitxaala and Ehafesaht territories. Each complaint refers to the Government's Mineral Tenure Act, claiming that it has enabled the exploitation of indigenous land. 
According to the plaintiffs, this piece of legislation comes as a direct contradiction of British Columbia's commitment to the UN Declaration on the Rights of Indigenous Peoples (UNDRIP). The UNDRIP has been enshrined into law since 2019, yet the Mineral Tenure Act continues to allow the acquisition of mineral claims, without the consent of local, indigenous communities. 
"Despite the reported progress and new relationships promised when the government signed the Declaration on the Rights of Indigenous People Act into law, the Province continues to give away mining rights in our territory without our consent," said Linda Innes, chief councillor on behalf of the Gitxaala Nation. 
"This impacts our ownership, governance and use of our lands, and interferes with our right to make management decisions and to choose our own priorities. While proudly announcing its commitments to reconciliation, the Crown continues to argue in court that they have no legal obligation to make good on those commitments." 
Background information on the Mineral Tenure Act
British Columbia's Mineral Tenure Act allows free miners to acquire mineral claims without the consent of local communities. For a nominal fee, companies, partnerships and Canadian adults can simply purchase a free mining certificate and register their claim through a simplistic online platform. 
Each registered claim is automatically issued upon payment of just CAD$1.75 per hectare. Once issued, the holder is given a chattel interest in any minerals within the boundaries of that claim. They may renew their interest on an indefinite basis, or choose to transfer it to another individual. Should the provincial government decide to use the land for alternative purposes, the claim holder is entitled to any compensation. 
With their claim granted, companies or individuals must seek further permission before conducting mechanised processes such as trenching or pitting. According to British Columbia's Association of Mineral Exploration (AME), their approval must include the consultation of First Nations communities. Non-mechanised processes, however, may continue without investigation.
"Although creating a pit by hand is technically legal, it is not feasible," says the AME.
Furthermore, claims holders may extract up to 100,000 tonnes of ore per year, before having to request additional permits. If they wish to convert their claim into a 30-year mining lease, the Government has little discretion. So long as basic administrative procedures are followed, the lease must be issued with the option to renew for a second 30-year period. 
The AME argues that the extraction of 100,000 tonnes of ore would require significant mechanisation, so it is unlikely to occur without official approval. "Extraction within the confines of the Mineral Tenure Act does not allow mechanized work, which would be required to extract 100,000 tonnes of ore," it explains, adding that "few claims are converted to leases."
The Mineral Tenure Act is deeply rooted in the colonial history of Canada's 19th Century gold rush. As such, it bears little regard for the rights of indigenous peoples. Mineral claims may be issued, explored and developed without the consultation or consent of local communities that have made the land their home for several generations. 
Outdated legislation clashes with progress on indigenous rights
In November 2019, British Columbia enshrined the UNDRIP into law under its Declaration on the Rights of Indigenous Peoples Act (DRIPA). In doing so, the province made a legal commitment to obtain free, prior and informed consent before allowing any developments that could affect indigenous peoples and their territories. 
Recognising that this latest commitment was not consistent with its existing approach, the Government announced a comprehensive action plan that would bring its policies into alignment. The plan included a review of the Mineral Tenure Act, with the promise that it would soon be modernised to reflect the rights of First Nations communities. 
This suggests that the Government is well aware of the contradiction within its legal framework. Nonetheless, the people of Gitxaala and Ehafesaht are being forced to fight their battle in court. They are demanding that a number of mineral claims should be overturned, and that the current claiming system must be suspended. 
British Columbia's Ministry of Energy, Mines and Low Carbon Innovation has said that it is unable to comment on matters before the court, but that the Province of British Columbia is committed to working in consultation and cooperation with all indigenous peoples.
"In March 2022, the Province committed as part of the Declaration Act Action Plan to modernizing the Mineral Tenure Act. This work has begun and is being done in consultation and cooperation with Indigenous peoples and the First Nations Leadership Council. We remain open to a collaborative dialogue outside of the courts, however, we respect the right of Nations to pursue their interests through litigation," it concluded.
"Extractive developments in Canada including BC cannot be approved without extensive consultation with Indigenous and local communities as part of provincial and/or federal environmental assessment processes," added the AME. "For a project to proceed, it must meet conditions that address substantive concerns from Indigenous groups and communities brought up during the environmental assessment."
The case comes as one of the first attempts to make use of the DRIPA. It appears to be gaining significant support, with interventions expected from the First Nations Leadership Council, four additional indigenous nations, six environmental organisations and two mineral exploration companies. 
Even the province's Human Rights Commissioner, Kasari Govender, has confirmed her plans to intervene. "B.C.'s Declaration Act is human rights law. As such, it is like any other piece of human rights legislation. It must take primacy over ordinary statutes like the Mineral Tenure Act," she said, highlighting the importance of the case. 
Human rights must be a focus of Governments and businesses alike
The Canadian case reflects a broader trend towards the use of rights-based legislation. As the world grapples with the crisis of climate change – and its likely infringement of rights to social, cultural, physical and economic wellbeing – the need for a just and inclusive approach has emerged as a global priority. 
Governments have begun to introduce various legal reforms that transcribe this rights-based approach into national law. In doing so, they have essentially made themselves vulnerable to the complaints of their citizens, prompting a wave of litigation against governments and corporations that have failed to consider how human rights may be affected by climate change. 
Such cases can set an important precedent. For example, an Australian ruling on the rights violation of a proposed mining project has meant that future extractive developments cannot be approved without consideration of indigenous communities. 
This Australian case also exemplifies the implications that the human rights trend could have on global businesses. Industries that are commonly associated with rights violations, such as the mineral and mining sector, will be forced to consider the needs of vulnerable populations when planning their future developments.  
Failure to do so could leave them highly exposed to a number of legal and reputational risks, with detrimental effects on their business. Indeed, researchers have already revealed that investors are significantly influenced by association with potential violations.  
In 2020, the Justice and Corporate Accountability Project studied the impacts of public complaints against Canadian mining companies that were accused of failing to obtain indigenous consent. The firms included in the study saw their share prices plummeting, while many of their shareholders chose to divest. Others were the subject of class action suits, while one was embroiled in a complex acquisition. 
As such, the First Nations case against the Government's failure to amend its Mineral Tenure Gap should not just be seen as progress towards indigenous justice. It should also serve as a reminder to businesses that failure to consider a rights-based approach could result in hefty consequences.