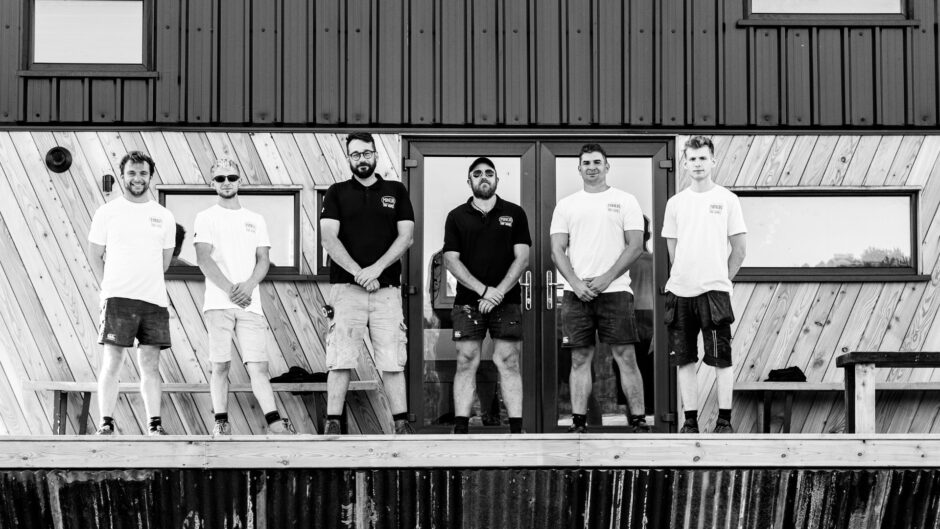 Could miniature homes provide a sustainable solution to the UK's systemic shortage of affordable housing? Ross Clarke, founder of Minor Homes, explores the opportunity and explains the current limitations.
Tiny houses can enable a more sustainable, minimalist lifestyle while also delivering significant cost savings.

 

A number of social, environmental and economic concerns are driving the rising global demand for tiny homes, but UK policy creates significant barriers.

 

With just a few small changes, the UK could open its doors to the tiny homes movement and provide a sustainable solution to the systemic lack of affordable housing.

 
Tiny houses in the UK have seen a recent spike in popularity. While they have been popular in Australia, New Zealand, America, Canada and parts of Europe, the British public has (to date) been reluctant to get involved in the Tiny House Movement. Now, it looks as if that is beginning to change. 
Rising demand for tiny homes
Tiny Houses are generally accepted to be between 15 and 50 square metres (50 square metres would be a massive tiny house!). They serve all the same needs as any conventional housing, but on a smaller scale, often functioning fully or partially off-grid.  
The common image of a tiny house is on a trailer, but they do not have to be built on a mobile chassis. To comply with British Law, however, they do have to be movable. This "movability" factor generally means they are built off-site, in a controlled workshop that enables highly efficient construction. 
Most people who live in tiny houses have made a conscious choice to downsize, focusing on having fewer material possessions as they aim to live with a smaller ecological footprint. Often, tiny homes are built to Passivhaus standards and are responsible for over a third fewer CO2 emissions than conventional American housing. The building process itself is inherently economical, environmentally sound, and extremely low in waste.  
Those that have made the move to tiny living have often done so as part of a wider change; it is rarely the result of a single driving factor. Maybe a recent breakup, kids moving away, a longstanding desire to lessen one's impact on the world or the financial benefits of living in a home that is cheap to run – whatever their reasons, it tends to come back to one overriding factor and that is a sense of freedom. The empowerment of deciding how much ballast one needs in their life, assessing one's purchases and consumerism in a conscious fashion, spending more time outdoors or with friends and having a healthier work-life balance can all be additional benefits of tiny living. 
Another main reason for the spike in interest in Tiny Houses in the UK is purely financial. Ever-increasing property prices, the rising cost of living and high-interest rates have made getting (or keeping) a mortgage out of reach for many. Tiny houses do give you more financial freedom in the long term, but they still have an upfront cost that is rarely insubstantial. 
Current UK policy comes with major limitations
One of the biggest barriers facing people in the UK that are planning to live in a tiny house is legislation. Currently, there is no legislation that is specific to tiny houses. British developers of tiny homes must typically build in accordance with the 1968 Caravan Act, in order to comply with regulations that are not designed for their purpose.  
There are many issues with the Caravan Act's interpretation when it comes to building a tiny house, not least the floor-to-ceiling height limit of 305 centimetres, which means that in Britain you have to have a very restrictive mezzanine. A simple change in policy to allow a maximum external height of around 4 metres would have a huge impact on internal space.  
Planning policy is the biggest obstacle to people living in tiny houses, as planners don't know how to frame their legislation around these miniature homes. For example, a recent build in Oxfordshire was denied planning permission due to its being seen as an "act of building" rather than a movable structure, simply because it 'looked permanent' (despite being built on a trailer).
Minor changes could easily open the market
If planning policy were changed to suitably legislate for tiny homes, we'd see a lot of doors opening within the UK. People would be able to get mortgages for their tiny houses, and one would hope that a Tiny House could qualify as a VAT-free build, as is the case with any other newly built home. 
At Minor Homes, we are committed to tackling this issue head-on. We're trying to get the Government to look at legislative changes in planning policy that would allow people who can't afford to get onto the housing ladder an opportunity to do so. We are pushing them to establish a zero VAT policy on tiny houses used as permanent residencies, and to review the current approach to defining height restrictions by internal dimensions rather than external.  
There is a large, and growing, housing crisis in the UK – it's getting worse with every generation. We are not trying to position Tiny Houses as the ultimate solution to this crisis, but we certainly think we can play our part.  
Interestingly, the UK's housing minister has a far wider scope than simply housing. Her official title is Secretary of State for the Department of Levelling Up, Housing & Communities. Housing plays a huge part in providing equality, and tiny houses would represent a great way for some (not all) families to find themselves a housing solution.  
Many parts of Europe, most notably the Netherlands, have started to embrace Tiny Communities. With some help from the Government, there is no reason why this could not be the case in the UK.