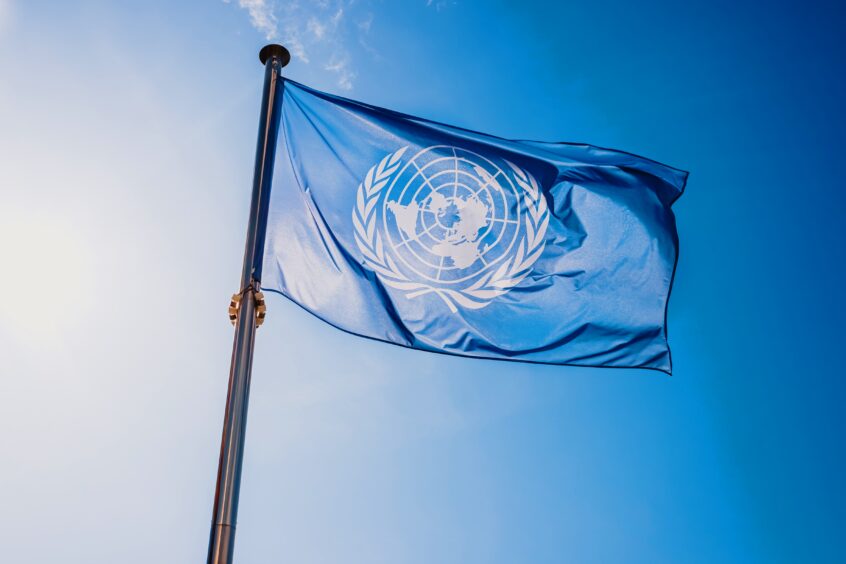 The UN has warned that the frequency and severity of disaster events is rapidly increasing, while countries are failing to deliver preventative measures. 
A mid-term review of the UN's framework for disaster risk reduction has revealed a systemic lack of progress.
Climate change is increasing the frequency and severity of disastrous events, but countries are failing to adopt preventative measures.
With new recommendations to be considered in May 2023, we can hope that a holistic approach to risk management will be placed back on track.
In 2015, the Member States of the UN formed a universal vision of how societal collaboration could help to identify, prevent and mitigate risks before they manifested as shocks or disasters. Each Member agreed to implement a risk-management framework, known as the Sendai Framework for Disaster Risk Reduction (SFDRR), which would help them to strengthen their resilience to future disasters by adopting an informed, holistic approach. 
The goals of the SFDRR were supposed to be met by 2030. Initially, countries appeared to be making progress, but a mid-term review by the UN Office for Disaster Risk Reduction (UNDRR) suggests that their efforts may have stalled or even reversed. 
Now, as more and more people are being affected by the most complex and expensive disasters the world has ever known, the UNDRR has warned that decision-makers are systemically failing to identify, prevent and mitigate the obvious risks. 
"Risks are being created and accumulating faster than our ability to anticipate, manage and reduce them, and when those risks are realized as shocks or disasters, they bring increasingly dire consequences for people, livelihoods, society and the ecosystems on which we depend," wrote Mami Muzutori, special representative of the Secretary-General for Disaster Risk Reduction. 
Countries have committed to disaster risk management
Under the SFDRR, countries are expected to transition from managing disasters as they occur to a more preventative approach that enables them to identify and respond to potential risks. The agreement covers all forms of risk, including the threat of human activities such as conflict, industrial expansion or the adoption of new technologies, as well as natural and ecological hazards. 
Essentially, the SFDRR took the position that human decisions can create, prevent, amplify or reduce the risk of disaster. By implementing an informed and collaborative approach to risk reduction, signatories would be able to minimise the cascading impacts of disastrous events. 
Mid-term review reveals systemic lack of progress
Following the findings of the latest IPCC Synthesis Report, the UNDRR's mid-term review is particularly focused on the framework's application to the risks associated with climate change. It warns that climate-related disasters are rapidly increasing in both frequency and severity, posing a significant threat to human survival.  
Given the inherent interconnections between ecological, social and economic systems, such disasters create risks that span far beyond the localised devastation of vulnerable communities. In an increasingly globalised world, what may first emerge as a one-off event can have rippling effects on economic activity and its ability to provide for the wider population. 
For example, the flooding of Pakistan in 2022 affected more than 33 million people and damaged around 4.4 million acres of agricultural land. This added to the pressure on the global agricultural market, with significant implications for worldwide food security. 
The review suggests that progress has been made in certain areas, such as the improvement of data quality and analysis, the adoption of national disaster risk reduction strategies, and the reallocation of national budgets to accommodate disaster prevention and response. Nonetheless, its resounding conclusion is that global decision-makers are largely failing to prevent risks from becoming disasters in the first place. 
It notes that the number of people affected by disasters has risen by around 80% since 2015, with the acceleration of climate change expected to drive further increases in the coming years. The costs of disasters remain high, with an average above $330 billion per year between 2015 and 2021. According to the UNDRR, these costs are far higher than necessary, yet there has been no commensurate increase in funding for risk reduction. 
"As populations continue to grow, and the consequences of climate breakdown manifest in socioecological and technological systems, societies are tasked with ever-increasing challenges," it summarises. "The interconnections and interdependencies that exist between water, energy, food, health, trade and financial systems are both displaying vulnerabilities and generating risks that when left unaddressed can manifest as shocks characterized by multi-scalar contagion, with impacts that can cascade and compound through time and space, with ramifications for current and future generations." 
"Eight years after the adoption of the "2015 agreements", we are not where we need to be." 
Creating a holistic approach to disaster risk management
The UNDRR's review ends on a note of optimism, outlining a series of recommendations as to how countries can improve their approach to disaster risk management. These recommendations will be discussed during a high-level meeting of the UN General Assembly in May 2023. 
"Where there is knowledge, courage and solidarity in the face of shared threats, there is opportunity," the review concludes. "The year 2023 presents a critical inflection point, a unique opportunity for States and non-State stakeholders to course-correct, to achieve the expected outcome and goal of the Sendai Framework, and encourage risk-informed decision-making, investment and behaviour to 2030 and beyond." 
Such course corrections are unlikely to be simple. They will require a complete overhaul of risk governance from the local level to a global scale, including a revision of how risk is managed by the global financial system.
Decision-makers will have to shift from a short-term perspective to a more forward-thinking approach, while development metrics must be reconfigured in reflection of planetary boundaries and societal wellbeing.
Such drastic transformation cannot be achieved by Governments alone. Companies, investors and public citizens must each play their role. Ideally, stakeholders' consideration of disaster risks will emerge out of voluntary self-preservation. Otherwise, the increasing implementation of mandatory obligations will force them to change their ways.
When it comes to climate-related disasters, risk management is closely interconnected with the balance between adaptation and mitigation. Disaster risks can be defined as a function of the event itself, the exposure of populations and operations that are likely to be affected, and the extent of the likely damage. As such, the effectiveness of risk management strategies depends on both the prevention of the event and the reduction of exposure and vulnerability. 
Too often, climate action has prioritised one of these aspects above the other. Such approaches are doomed to fail, as neither can sufficiently address the crisis at hand without the help of the other. 
With the impacts of climate change already emerging across the globe, while the effects of today's emissions are yet to unfold, there is a clear need to implement adaptive strategies that can minimise the worst of the damage. Nonetheless, there are certain limits to adaptation. Without targeted action to address the initial drivers of these events, they will continue to occur on an increasingly uncontrollable scale. 
The holistic approach outlined by the SFDRR could support the identification of trade-offs and synergies between mitigation and adaptation, allowing these apparently divergent strategies to be combined. In doing so, it could drive a drastic improvement in the reduction of climate-related risks.  
Although the recommendations of the UNDRR are yet to be officially considered, we can hope that the mid-term review will encourage national governments to refocus their efforts on this collaborative and integrated approach.