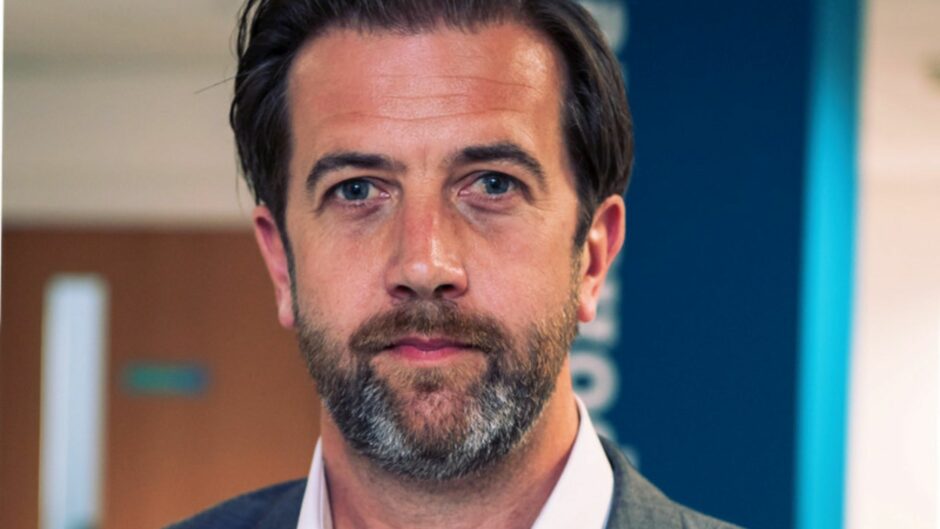 The European Commission is poised to phase in a ban on the potent greenhouse gas SF6 from electrical equipment from 2026. Jon Turner, managing director of Siemens Electrification & Automation business in the UK and Ireland, explains why UK policymakers may want to follow suit.
Sulphur Hexafluoride (SF6) has been used in power-transmission hardware such as high-voltage switchgear since the 1950s, thanks to its excellent insulating properties and is still the standard solution today.
It is also an extremely powerful greenhouse gas, more than 25,000 times more potent than CO2.
The European Commission has proposed that use of the gas should be phased out in new equipment from 2023. With UK Government policy moving towards net zero, it's important that it brings the same change.
Circuit breakers and switchgear using SF6 had a profound effect on the safety and reliability of high-voltage electrical transmission systems when they were developed in the 1950s.
The gas is such an excellent electrical insulator that using it to fill the gaps in circuits removes the possibility of sparks bridging across and causing potentially dangerous short circuits, something that was previously a risk where large amounts of power were being controlled.
Given its success, SF6 insulated switchgear is still often seen as the standard solution for energy systems to this day. However, SF6 is also one of the most powerful greenhouse gasses we know of, being more than 25,000 times as potent as CO2.
As the UK focuses on moving towards net zero, this is an issue that risks being overlooked amid policy changes which focus chiefly on shifting power generation towards renewables.
Creating a greener grid
The impact of SF6 leaks is not insignificant. A single kilogramme of SF6 released into the atmosphere will have the same warming effect as over 25 tonnes of carbon dioxide.
The European Geosciences Union estimates that 9,040 tonnes of SF6 were released into the atmosphere globally in 2018, roughly equivalent in terms of climate impact to 44 million passenger vehicles driven for one year, or burning 103 million tonnes of coal.
The gas is estimated to contribute 0.8% to overall global warming, but this is a figure that has doubled in the past 20 years.
So, what can be done to reduce the impact of SF6?
Legislating to remove the gas from future grid installations would be a way of avoiding significant future impacts. It's a solution that's already being addressed by European legislators.
In 2022, the European Commission (EC) decided that SF6 will be banned from most new electrical equipment from 2026 for switchgear up to 24kV with future legislation expected to come for higher voltages from 2030, as part of its broader plans to reduce the prevalence of damaging greenhouse gasses in grid infrastructure.
The EC also concluded in its report into SF6 that there's no technological reason to continue to use the gas in switchgear, as a range of increasingly cost-effective and compact F-gas-free alternatives are already on the market. The EC is not alone either. Policy makers in California have also introduced regulation to reduce SF6 emissions from gas insulated switchgear while China is also considering doing so.
The alternative solutions, including Siemens' Blue Gas insulated switchgear, typically employ alternatives such as compressed synthetic air, so-called 'clean air', or vacuum interrupter technology to provide insulation between live parts. These Blue Gas systems are F-gas free and also PFAS gas free, are non-toxic, require no special gas handling or training and have a life cycle of over 40 years.
An important piece of the UK net-zero puzzle
In light of the EC's move, the UK Government now has an important decision to make in whether to follow suit.
It comes at a time when a cross-party committee of MPs has warned that the UK will fail to meet its 2035 target to end fossil fuel electricity generation. That's despite reducing greenhouse gas emissions being so high on the agenda, and a great deal of investment in low-carbon infrastructure taking place across the board.
So, neglecting to address the SF6 issue could add further to the Government's green grid progress woes, while detracting from the gains that are being achieved in the transition.
Much of the focus of the net zero investment is in re-engineering the UK's power generation mix to add more renewables. But it's important that every widget or component in the system is as environmentally friendly as it can be.
Every little helps when solving a big problem like making the grid truly green. An easy, cost-effective win for policymakers is to act and put a plan in place to phase SF6 out of the grid.
The opinions of guest authors are their own and do not necessarily represent those of SG Voice.