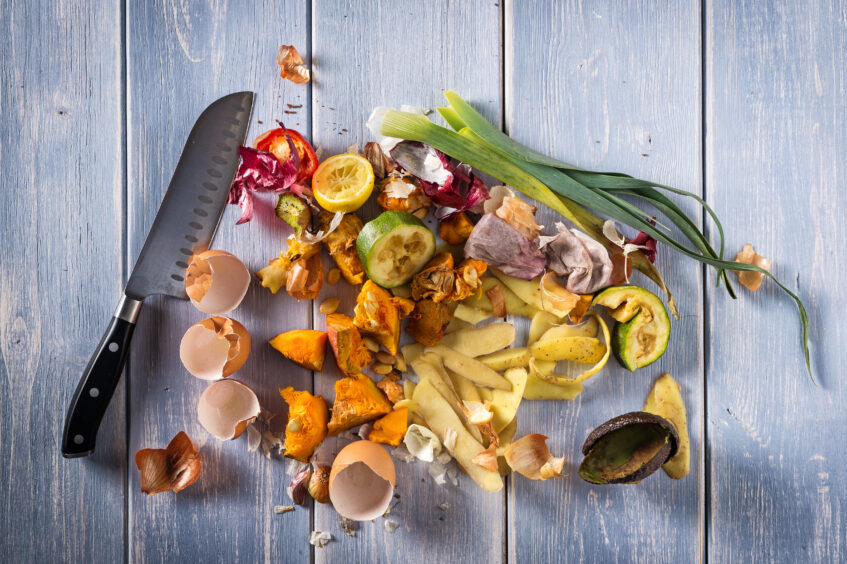 At the Bonn Climate change conference, international food organisations have published a report outlining six pathways for policymakers to accelerate action in transforming the global food system. This is an urgent challenge in addressing climate change and food security.
Recognition is growing rapidly that while the energy system must be decarbonised as soon as possible, there are significant blind spots in policy planning. For climate, this is the impact of the food system.
The Bonn Climate Change Conference is expected to lay the groundwork for the forthcoming global stocktake, and for the climate negotiations at COP28 in Dubai.
The new report from the Food Systems Partnership calls for food and agriculture to be central to global climate dialogue and negotiations.
On its current trajectory, emissions from food systems alone will exceed the budget for a 1.5°C pathway between 2051-2063. Transformation of the sector is necessary to achieve net zero 2050 goals, but to date this has not yet been integrated into national climate planning. While there has been a positive trend in the recognition of food systems as part of national climate solutions, the studies revealed that most countries are yet to realise the full potential of including and implementing such action in their climate strategies and action plans.
Dr Lucy Wallace, chief of staff at EIT Food, which is serving as the Secretariat for the Food Systems Partnership, said: "The Bonn Climate Change Conference is a critical moment to elevate food systems within global climate negotiations. COP27 failed to fully recognise the role of food systems in strengthening climate adaptation, mitigation and resilience. This year we must go further and faster."
Food systems and climate change
Food systems feed the world but also contribute up to 35% of global greenhouse gas emissions: we cannot address climate change without addressing their footprint. A huge proportion of the world's poor rely on agriculture but they are also vulnerable to changes in the climate. This is particularly challenging as around a third of agricultural production takes place in high priority conservation areas, according to the Proceedings of the National Academy of Sciences.
The relationship between the food system, emissions and the climate is a complex one, involving as it does multiple inputs and outputs, from fertilisers, water and machinery, to the growth of food and materials alongside their transportation and sale to consumers. Yet there is little focus on funding change, with the sector receiving just over 4% of global climate finance.
At the same time, many countries subsidise their agricultural sectors with more than $600 billion a year, with little or no regard to increased productivity or environmental impact. Research from Business for Nature shows that the world is spending at least $1.8 trillion a year on subsidies that actively destroy nature. The research, which estimates the value of environmentally harmful subsidies in fossil fuels, agriculture, transport and forestry, links those subsidies to the degradation of the global ecosystems upon which our economies depend, ultimately depleting natural resources and increasing global inequalities.
Edward Davey, policy and international engagement director at the Food and Land Use Coalition has also warned that there are major underlying fragilities in the global food system which also need to be urgently addressed — and which, left unresolved, could lead to the perpetuation of today's problems well into the future.
He said: "These include the impact of climate change on food production, which is significant in many areas of the world and likely to worsen. The concentration of the global food system in the hands of a small number of major multinational traders is also problematic, not only from the point of view of equity, but also in terms of the resilience of the system as a whole."
"The world's continuing reliance on a small number of processed commodities for the bulk of its nutrients is yet another issue, both in terms of the risks of supply shortages (as the world is currently witnessing) and the poor nutritional value of some of these crops, versus a more diverse range."
Biodiversity and food systems
Despite the obvious links between biodiversity and nature, and food and agriculture being recognised as the largest sources of environmental degradation, there is no mention of food or food systems in any of the four Global Goals for 2050 outlined in the Kunming-Montreal Global Biodiversity Framework launched at CBD COP15 in November 2022.
When the world's most biodiverse ecosystems are degraded, the effects ripple across ecosystems and the global economy. The World Economic Forum estimates that $44 trillion of economic value generation – over half the world's total GDP – is at risk due to nature and biodiversity loss.
A 2022 Bennet Institute report warned of the multiple ways in which biodiversity loss can have economic impact at a macro scale. It can drive credit downgrades, debt crises and result in rapidly increasing borrowing costs for an economy. The report warns that, of the 26 countries assessed, such sovereign debt "downgrades would increase the annual interest payment on debt by up to $53 billion a year, leaving many developing nations at significant risk of sovereign debt default – in effect, bankruptcy".
Nature and biodiversity loss and the impact on corporations
Race to Zero (RtZ) warned a food system transformation is needed, modelling a 7% loss in value to the food and agricultural sector in the next eight years if business as usual models of land use and deforestation are continued.
RtZ's 2022 Food and Land Use Transition report warned that "today's global food system is beset with unsustainable – and avoidable – practices that render the food sector the single largest contributor to the ecological and climate crises", with severe financial and planetary consequences.
The report said that disruption in weather patterns have produced food shortages and exacerbated food price inflation. Disasters in the food supply chain caused prices to be 80% higher in April 2022 than in 2020. In the ten years to 2018 crop and livestock production losses in developing countries due to climate-linked disasters amounted to $108 billion.
This is becoming an embedded problem and global food companies are facing a quarter of their value wiped by 2030, equivalent to $150 billion in losses to investors. The report points out that this is not a one-off shock but "will be a permanent non-cyclical loss if investors and companies do not act now to protect value".
There is clearly a strong need to accelerate on the protection of biodiversity and nature and, most importantly, on the transformation of the food system. The report just published identifies key ways in which action can be embedded in policy approaches at the highest levels.
Understanding the six key pathways for policy action
The "Pathways for food systems transformation" report synthesises key findings from national action plans, analysis of Nationally Determined Contributions (NDCs), and assessments from leading food organisations including WWF, the Global Alliance for the Future of Food and the Food and Land Use Coalition.
It outlines six themes for Parties to embed throughout the negotiations in Bonn and beyond:
Enhance collaboration and inclusion at all levels and across all parts of our food systems.
Enable a transition to healthy, nutritious and sustainable diets for all.
Embrace agricultural reform and nature-positive production.
Increase action against food loss and waste
Transform financial mechanisms to support sustainable, equitable food systems.
Champion consistent, accurate monitoring and reporting to track global progress on implementation.
Who makes up the Food Systems Partnership?
And, in order to understand the background of those proposing the pathways, the Food Systems Partnership includes EIT Food, the Food and Land Use Coalition, Clim-Eat, Environmental Defense Fund, Carrier and Coalition of Action for Soil Health.
The partnership developed out of the work done to create the first ever Food Systems Pavilion, which hosted two weeks of programming at COP27 and campaigned for the inclusion of a food systems approach within the Koronivia Joint Work on Agriculture – the first time the term has been used in the climate negotiations.
Building on the momentum from 2022's Pavilion, the Partnership will focus on convening and unifying stakeholders across the food and climate movements and spanning the public, private and not-for-profit sectors, from farmers and youth to policy makers and scientists.
The partnership plans to attract a diverse community of supporters, establish a new 'Producers Hub' led by food producers at COP28 and has announced a formal relationship with the Food4Climate Pavilion.
Wallace concluded: "The Food Systems Partnership is calling on the COP28 Presidency to prioritise the role of food systems. In the new Pathways report, released today, we are advocating for international efforts to increase ambition, urgency and scale of action. We cannot achieve any climate targets without incorporating and implementing a more holistic transformation of our food systems."