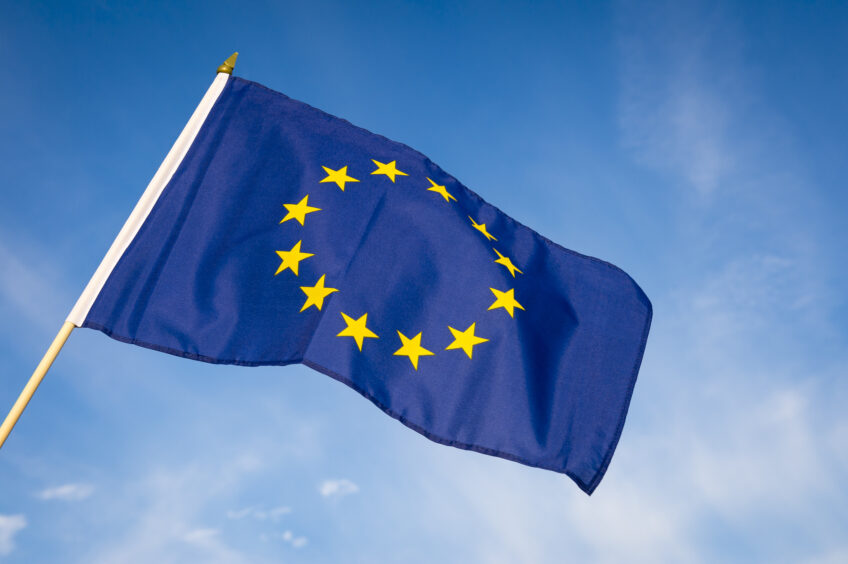 The European Commission has put forward a new package of measures to strengthen its sustainable finance framework, ultimately affecting entities looking to access or provide transition finance.
The EU has approved a new set of Taxonomy criteria for economic activities and proposed tighter controls on ESG ratings providers.
The EU Taxonomy is a cornerstone of the bloc's sustainable finance framework to encourage investments in the economic activities most needed for a green transition.
It will affect companies and investors looking to access or provide transition finance.
The European Commission has put forward a new package of measures to strengthen the foundations of the EU sustainable finance framework. It includes additions to the EU Taxonomy and a proposal for a regulation of ESG ratings providers.
EU Taxonomy Delegated Acts
The Commission approved in principle a new set of EU Taxonomy criteria for economic activities making a substantial contribution to one or more of the non-climate environmental objectives. These include: 
sustainable use and protection of water and marine resources,

transition to a circular economy,

pollution prevention and control,

protection and restoration of biodiversity and ecosystems.
To complement this, the Commission has adopted targeted amendments to the EU Taxonomy Climate Delegated Act, which expand on economic activities contributing to climate change mitigation and adaptation not included so far, in particular in the manufacturing and transport sectors. 
It is hoped that including more economic activities covering all six environmental objectives, and consequently more economic sectors and companies, will increase the usability and the potential of the Taxonomy in scaling up sustainable investments in the EU.  
Proposal for a regulation of ESG ratings providers
ESG ratings play an important role in the sustainable finance market as they provide information to investors and financial institutions regarding, for example, investment strategies and risk management on ESG factors.
According to the Commission, the ESG ratings market is currently opaque, which is why it is proposing a regulation to improve its reliability and transparency. New organisational principles and clear rules on the prevention of conflicts of interest will increase the integrity of the operations of ESG rating providers.
These new rules are intended to enable investors to make better-informed decisions regarding sustainable investments. Moreover, the proposal will require that ESG rating providers offering services to investors and companies in the EU be authorised and supervised by the European Securities and Markets Authority. This will also ensure the quality and reliability of their services to protect investors and ensure market integrity.
Why is the Taxonomy important?
The EU Taxonomy is a cornerstone of the EU's sustainable finance framework and a market transparency tool that helps direct investments to the economic activities most needed for the transition, in line with the European Green Deal objectives. It is a common dictionary for economic activities substantially contributing to the EU's climate and environmental objectives.
The net zero transition has fuelled the sustainable finance market but companies and investors are also facing challenges, especially when it comes to complying with new disclosure and reporting requirements. The Commission wants to ensure that the EU sustainable finance framework continues to support companies and the financial sector, while encouraging the private funding of transition projects and technologies.
The Taxonomy can be used to facilitate transition finance, not only for companies that have strong sustainability records already but also for those that are at different starting points, with credible plans or targets to improve their sustainability performance. The EU legal framework also acknowledges that small and medium-sized enterprises face specific challenges that need to be addressed.
Indeed, it is increasingly being used by businesses across various sectors as part of their transition journeys. For instance, large non-financial companies are reporting increasing values of taxonomy alignment, in particular in their capital expenditure.
SGV take
Because the Taxonomy is a fundamental building block of the EU's Green Deal and net zero plans, any change or addition is likely to reverberate across the region's wider economy and beyond. In fact, the bloc's sustainable regulations are imposed not only on local organisations, but on any entity looking to carry out business in the EU.
The Taxonomy has received significant backlash, for example when gas, nuclear and biomass for energy were allowed to receive transition financing, which led to a lawsuit. The addition of new criteria suggests that there is a willingness to tighten the regulation to enhance transparency and accountability, while at the same time leaving flexibility for economic development.
Despite its woes, the EU is at the forefront of environmental policy globally and in stark contrast with other regions, such as the US, where ESG investing is receiving backlash and affecting other progress on the sustainability front.