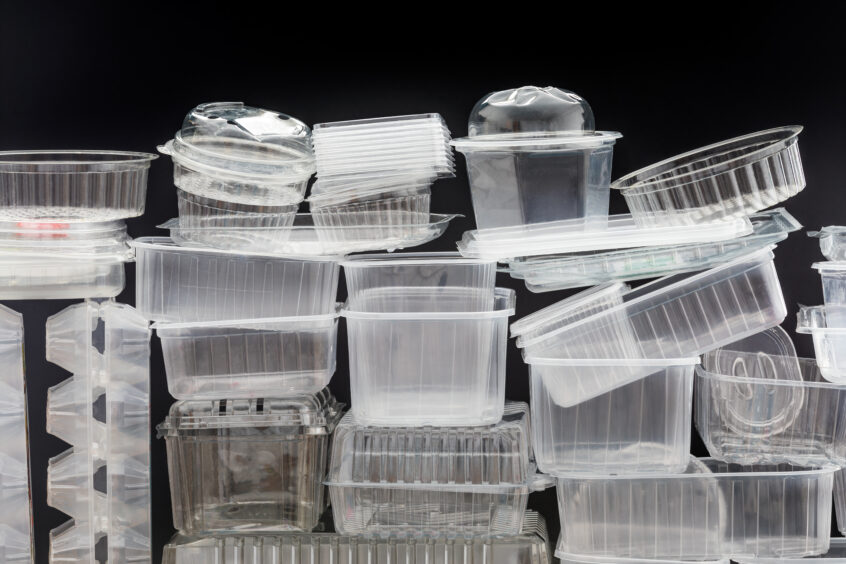 Styrenics Circular Solutions (SCS) has submitted a notification of a 'novel technology' that could meet the EU's conditions for the use of recycled polystyrene in food packaging. 
The notification is expected to accelerate the adoption of recycled food packaging.
Regulations developed with a focus on safety are limiting the uptake of recycled materials.
SCS' announcement serves as a signal of the industry's commitment to the major opportunities that are yet to unfold.
As a value chain initiative promoting the development of circular polymers, SCS' members include a wide range of manufacturers, converters, brands, retailers and recyclers. Their combined expertise has enabled the development of a 'novel technology' for the conversion of wasted polystyrene into recycled, food-grade packaging. 
Now, SCS has submitted a notification of its solution under recently amended legislation on the use of recycled plastics in materials that are intended to come into contact with food. In doing so, it has surpassed a major regulatory milestone on the road to the technology's adoption. 
"This significant step will accelerate the uptake of recycled polystyrene in the market," said Jens Kathmann, secetary-general of SCS. "Our notification builds on polystyrene's intrinsic suitability as recycled food contact material, due to its low diffusion characteristics, among other things. It demonstrates the justified confidence in the safety of recycled polystyrene for food contact applications." 
Novel technology transforms wasted plastic into food-safe material
Combining the expertise of its many members, SCS has developed three distinct approaches to the recycling of polystyrene. Each technology produces recycled materials that are deemed to be safe for contact with food, while also achieving significant carbon savings when compared to incineration and virgin production. 
SCS' solutions include high purity mechanical recycling, dissolution and depolymerisation. Its notification of a 'novel technology' covers each of these mechanisms and the facilities through which they may be provided. More specifically, the notification promises to enable the safe use of rigid recycled polystyrene behind a functional barrier in an ABA structure.  
Once verified by the competent authority, materials produced through the notified mechanism will be placed on the market immediately. SCS remains open to new members, with the possibility of additional facilities being included under its original notification at a later date. 
Navigating the regulatory landscape
In 2022, the EU began enforcing new regulations on the use of recycled plastics in food contact materials (FCMs). Its previous legislation was replaced by the amended version, and several stringent requirements were abruptly introduced. 
As part of the Union's Circular Economy Action Plan, the amended regulations are intended to support the adoption of recycled plastics in FCM applications by stimulating market demand and reducing the bloc's dependency on the extraction of raw materials.  
Of course, policymakers have also had to consider the safety of FCMs. The delicate nature of food products requires them to balance environmental priorities with valid concerns around human health and societal wellbeing.  
Indeed, research has shown that the chemicals contained within plastics may be broken down during the recycling process, contaminating the resulting materials. Harmful compounds can leach into the food itself, with studies suggesting that their presence may increase the risk of major health issues including cancers, infertility and developmental disorders. 
With such high stakes, the strict regulation of recycled packaging begins to make a little more sense. Nonetheless, it creates a complex policy environment that must be carefully navigated if nascent solutions are ever to fulfil their potential. 
"Policy makers and regulators must strive to maintain a balance between fostering innovation, protecting consumers, and addressing the potential unintended consequences of disruption," explains the Organisation for Economic Co-operation and Development in a report from 2021.
"A key challenge is to design governance and regulatory approaches that prevent or mitigate the potential unintended negative consequences of technological developments while reaping the opportunities they provide and not stifling innovation."
So are the latest regulations achieving this balance?
Under Regulation (EU) 2022/1616, polystyrene that has been recycled with 'novel technologies' may be used in FCMs so long as certain conditions are met. For each technology, developers must complete a comprehensive notification before engaging in continuous monitoring and reporting. Specific rules are applied to the collection, sortation, decontamination and conversion of plastic feedstocks, with strict expectations of transparent documentation. 
These new regulations have been in force since the October of 2022. Over the coming years, their continued evolution will see the publication of a dedicated register and the introduction of quality assurance schemes that require third-party certification. Member States will be responsible for authorising the use of 'novel technologies' and for monitoring corporate compliance.  
Although it goes without saying that the safety of materials which come into contact with food cannot be overlooked, this complex legislation may hinder the adoption of recycling. With recent estimates concluding that only 5% of the EU's food packaging is fully recycled, the careful balancing of multiple priorities is yet to deliver significant progress. 
A growing market is awaiting the expansion of novel technologies
For companies operating within the plastic and packaging industries, recycling technologies and the materials they provide may offer a number of benefits. For example, recycled packaging may be more attractive to conscious consumers and cautious investors, making businesses more competitive while reducing their exposure to reputational damage or legal penalties. 
As governments continue to advance their plastic reduction targets, through legislation such as the EU's Single-Use Plastics Directive or the forthcoming global treaty of the United Nations, companies are facing greater pressure than ever before. CDP's introduction of a  plastics disclosure reporting framework has left them vulnerable to investors' scrutiny, while a crackdown on greenwashing claims has increased the risk of using vague terminology regarding the use of recycled materials. 
This has led to a dramatic rise in the demand for recycled materials. Already, major food companies including Mondelez International (NASDAQ:MDLZ), PepsiCo (NASDAQ:PEP) and Unilever (LSE:ULVR)  have been calling for more solutions to be made available. 
Their cries suggest that the market is there, continuously spurred by the development of global targets that cannot be met without the adoption of new technologies. Currently, however, this market is limited by the exclusion of novel processes that are yet to overcome the regulatory constraints of FCM applications. 
SGV Take
The more materials that secure approval for use in FCMs, the more the market is likely to grow. Early adopters will gain the approval of customers and shareholders while remaining compliant with new legislation. This will inspire their peers to follow suit, catalysing the adoption of novel technologies. 
Although there is still some way to go before this vision becomes a reality, SCS' announcement is a significant marker of progress. As a collaborative initiative, its efforts highlight the industry's collective commitment to the major opportunities yet to come.