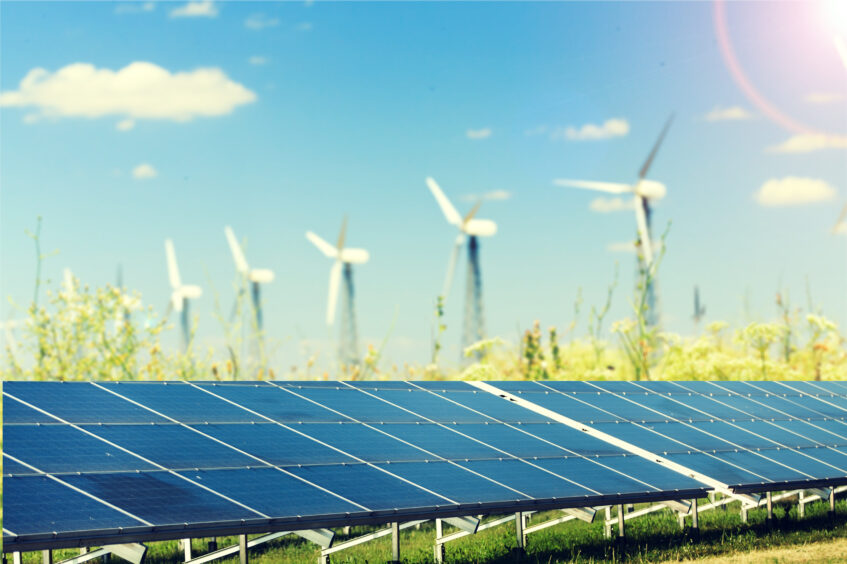 Over half of European small to medium-sized enterprises (SMEs) think their country's dependency on fossil fuels is behind business-threatening energy bills, and want investments in renewable energy programmes to help them generate their own power.
Almost two-thirds (65%) of SMEs say the energy crisis made them less profitable and drove price increases.
A majority (52%) of SMEs surveyed say their country's fossil fuel dependency is behind increasing energy prices.
56% of SMEs say investing in local renewable energy projects such as solar and wind is the best way to support them through the energy crisis.
Beyond Fossil Fuels has published a report Renewable Energy as a Path to Resilience   which not only explores SME concern about the energy crisis but their interest in renewable energy as a means of not only tackling climate change, but providing price stability and security of energy supply. It also includes recommendations on what to do, as well as case studies.
The importance of SMEs to the economy
Small to medium enterprises (SMEs) are the backbone of Europe's economy and have been hit hard by the current energy crisis. According to the report a majority believe that their country's dependence on fossil fuels is causing business-threatening energy bills and are calling for more investments in renewable energy projects to help them protect their businesses.
These are important voices to listen to. While large multinational companies may have the ear of Government, the funds for lobbying and indeed be the first port of call for government's looking for private sector insight, it is SMEs that make up the majority of enterprises all over the world.
The research, conducted by YouGov in Czech Republic, Germany, Greece, Italy, Netherlands, and Poland, reveals that two-thirds of SMEs have been forced to increase the price of their goods and services in response to high, volatile energy costs, and they are already turning to renewable power and energy efficiency solutions to protect themselves.
SMEs account for two-thirds of private sector jobs and contribute to more than half of the total added value created by businesses in the EU alone [2]. Most say they have fought hard to shield their workforce from layoffs but are clear that increased energy bills are eroding their profits and productivity. Three out of four are ready to take advantage of the energy transition if they are given support and administrative barriers are removed.
Duygu Kutluay, Campaigner at Beyond Fossil Fuels said: "Small and medium-sized enterprises …  have been battered by high energy costs courtesy of volatile fossil fuels. The message from this polling is clear: SMEs want significant investment in local renewable energy projects, support to help them generate their own power, and removal of administrative barriers so they can get on with deploying solutions to build resilience and revitalise their businesses."
Energy security, affordability and efficiency are driving SME response
Luca Iacoboni, Head of Outreach and Strategy for Decarbonization at Italian climate change think tank, ECCO said: "Italy has been hit hard by the fossil energy crisis due to our outsized reliance on fossil gas. Three-quarters of Italian SMEs faced a huge increase in costs and have had to increase their prices as a result, with far-reaching consequences for their competitiveness.
"According to the poll, Italian SMEs see renewables and energy efficiency as the key pillars for the future of the Italian energy system, with which their competitiveness as well as support to the low-income population can be ensured.
"The revision of the National Energy and Climate Plan (NECP), currently in progress all over Europe, is a crucial step and will be very instructive of whether Italy wants to stick to its reliance on gas imports or prefers to seriously pursue energy security through a more sustainable path."
SMEs in the UK
SMEs (small and medium-sized enterprises) account for 99.9% of the business population. At the start of 2022 there were estimated to be 5.5 million UK private sector businesses –  that means from zero to 49 employees. Out of that 5.5 million, 1.4 million of these had employees and 4.1 million had no employees so could better be termed micro-businesses.
One a global level there were estimated to be approximately 332.99 million SMEs worldwide in 2021, slightly more than in 2019 when there were 328.5 million. The number of SMEs in 2022 was the highest in the provided time period – which means that they should be prioritised in terms of addressing their concerns.
Energy security has been the reason given by US, European and UK governments for a refocus on oil and gas, despite agreeing to net zero targets for 2050. This was driven by the energy crisis created by the Ukrainian invasion. While new oil and gas supplies are set to be exploited, it hasn't had much short term impact on energy prices.
SGV Take:
What's particularly interesting in terms of the research is that it recognises that SMEs see price and security of supply as critical issues for their continued operation – and many of those see that as more likely to come from renewable energy sources, especially those that they can access locally.