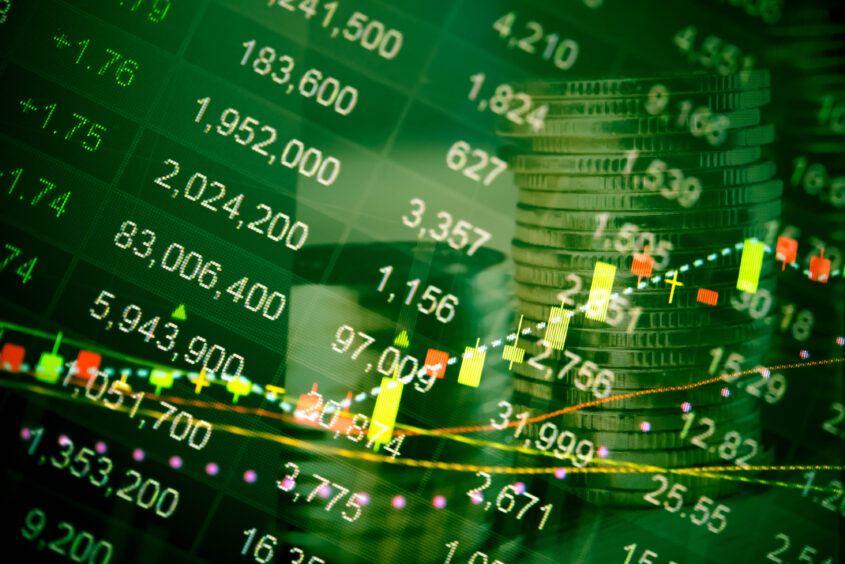 A coalition of sustainable investors and asset managers have published a joint statement asking the European Commission to reconsider proposed changes to the EU sustainability reporting rules.
Over 90 European investors called for the European Commission to reconsider proposals to relax aspects of the ESRS.
The proposals for reworking the ESRS would limit requirements for company sustainability reporting under the 2024 CSRD, and investors are concerned that could prevent them from effective reporting on their own investments.
The ESRS was intended to address data gaps across the EU sustainable finance rules. The proposals from the Commission move away from requiring certain key
disclosure indicators to be reported on a mandatory basis, but instead will allow the selection of those key disclosure to be subject to a materiality assessment.
In a joint statement European Sustainable Investment Forum (Eurosif),  alongside the UN Principles for Responsible Investment (PRI),  the Institutional Investors Group on Climate Change (IIGCC), the European Fund and Asset Management Association (EFAMA) and UNEP FI as well as 93 asset managers, institutional investors and other financial markets participants, called on the European Commission to: "uphold the integrity and ambition of the first set of the European Sustainability Reporting Standards (ESRS), as envisaged within EFRAG's final technical advice to the Commission published in November 2022."
The statement said: "In light of the EU's climate objectives and investors' own climate commitments, reporting on GHG emissions, transition plans and climate targets should always be considered material and hence mandatory. This would ensure that investors can access information from their holdings to support the alignment of their portfolios with net-zero and the Paris Agreement targets."
Why investors are concerned about changes to the ESRS
The issue is that changes to the ESRS could have implications for what companies are required to report under the forthcoming Corporate Sustainability Reporting Directive (CSRD). The integrity of the ESRS is considered a crucial factor in to meeting EU climate and Green Deal goals and necessary to fill the sustainability data gaps across the EU. What is of particular concern is the fact that proposed changes might curtail investors ability to gain access to the relevant sustainability information necessary for them to meet their own reporting requirements under the EU's Sustainable Financial Disclosure Regulation (SFDR).
Under the proposed ESRS, companies can now decide to omit certain datapoints if they assess the information not to be material. These datapoints, however, include information required by financial institutions to comply with their own disclosures and must be included in Pillar 3 and the Sustainable Finance Disclosure Regulation (SFDR) reporting on a quantitative basis. Proxies or estimates would not be effective for this purpose and may expose firms to liability risks.
Aleksandra Palinska, Eurosif's Executive Director, said: "The first set of the European Sustainability Reporting Standards, as published by the European Commission on 9 June, fails to address investors' needs and risks undermining the effective implementation of the EU sustainable finance regulatory framework. The European Commission is now presented with a final opportunity to correct its course and find a compromise that would truly reflect all industry and stakeholders' needs and better match the ambition of EU climate neutrality targets and the EU Green Deal."
One of the reasons that investors are looking for mandatory rules around disclosure is that it is becoming increasingly apparent that voluntary codes and standards are only of use when interests are aligned. The marketisation of decision making focused on short term financial return means that decisions are not made on a long-term basis. This is critical for investment around climate risk, because its also apparent that the market has no real means of understanding, or pricing, climate risk in the long term.
What do investors want to see?
The signatories of the letter want the ESRS to require key climate disclosure indicators as mandatory, including scope 1, 2, and 3 GHG emissions and disclosures enabling investors to assess the credibility of corporate transition plans.
They want the ESRS to ensure that environmental and social indicators relevant to SFDR, EU Climate Benchmark Regulation and Climate Benchmarks Delegated Acts, Pillar 3 disclosures and other investor reporting regulations are disclosed by in-scope companies on a mandatory basis.
The issue of materiality remains key – they are asking that if particular issues are not being addressed, that the regulations should require explanations as to why certain sustainability topics are not considered material by a company.
Transition plans are also a critical point – there is a body of research that suggests that many companies can't even afford to invest in their own transition, so its increasingly important to understand what a company is saying they plan to do, and tracking whether they do it. The investor group wants the ESRS to reconsider the fully optional nature of: (i) own workforce disclosures on non-employees; and (ii) biodiversity transition plans to provide investors with information on how companies will align their strategy and business models in line with the EU Biodiversity Strategy for 2030 and Kunming-Montreal Global Biodiversity Framework.
Interoperability remains at the heart of investor concern. They want the ESRS to ensure maximum possible interoperability of the ESRS with ISSB and GRI Standards, to reduce fragmentation across the global reporting landscape and support cross-border capital flows while upholding the double materiality principle enshrined in CSRD and ESRS.
Banks are also concerned about changes in reporting requirements
Banks are also calling for effective solutions that enable sustainability reporting for financial institutions. Industry advocacy group the Association for Financial Markets in Europe (AFME) also expressed concern about the implications of the proposed changes.
Oliver Moullin, Managing Director, Sustainable Finance at AFME , said: "The Commission's efforts at streamlining reporting obligations can enhance proportionality and reduce the overall burden for companies. However, it should strike a balance with the overall objectives of the standards to strengthen disclosures, counter greenwashing, and enable financial institutions to fulfil their own disclosures, as well as investment decisions and risk management."
The concern from AFME is that to ensure that financial institutions can effectively comply with their reporting requirements, it is essential that the Commission provides a solution to enable them to report effectively where relevant metrics have been omitted by their counterparties due to not being assessed as material. What is necessary is a solution that strikes the balance between flexibility and phase-ins with regulatory expectations and disclosure requirements which already apply to financial institutions.
In a statement AFME made further recommendations which that the Commission continues to improve interoperability between ESRS and international standards by (i) strengthening its engagement with the International Sustainability Standards Board (ISSB), including in relation to the financial materiality assessment, and (ii) developing comprehensive tools to map and help companies navigate the differences between EU and global standards.
SGV Take:
Investor concern that new regulatory guidelines won't give them enough information to make risk-informed investment decisions is a strong signal of the direction of travel. Voluntry standards and market-based management are not working for climate and sustainability risk. Fundamentally market led decisions are predominantly about short term risk and the financial sector is waking up to the knowledge that they will be on the hook if greater clarity on climate risk reporting is not achieved. Who knows what the Commission will do in the end, but increasingly stringent reporting standards are likely to gain momentum, no matter how much industry complains about the burden of reporting. Its only a question of time.