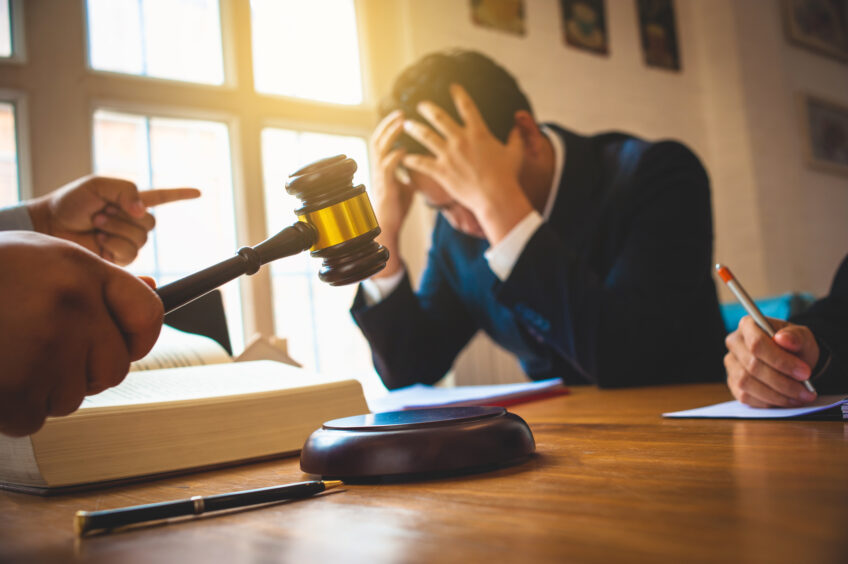 Under new legislation, the UK's Environment Agency has been authorised to issue unlimited monetary penalties for a wide range of regulatory breaches. 
The UK Government has removed its cap on variable penalties for environmental offences.

Previous legislation has been largely unsuccessful in tackling offences that are the cause of ecological degradation, social discontent and sizeable financial losses.

Environmental offences are becoming more and more costly, with legal penalties being exacerbated by losses in companies' share value.
The UK Government has amended its existing environmental regulations to strengthen and expand its use of variable monetary penalties. Companies may now be exposed to limitless fines for a wide range of regulatory breaches. 
"Polluters must always pay," said Thérèse Coffey, the UK's Environment Secretary. "We are scrapping the cap on civil penalties and significantly broadening their scope to target a much wider range of offences." 
Limitless fines for environmental offences
In April 2023, a public consultation garnered widespread support for the strengthening of civil sanctions against environmental offenders. Its proposals have now been adopted, and will come into force once approved by the Houses of Parliament. 
Prior to the amendments, the UK Environment Agency had the authority to issue variable monetary penalties for offences included under the Environmental Civil Sanctions Order of 2010. Such penalties are adjusted according to a strict set of sentencing guidelines, ensuring their proportionate consideration of the harm that has been caused as well as the offender's ability to pay. 
Variable monetary penalties act as an alternative to criminal prosecution, which is a lengthy and expensive process reserved for only the most serious offences. They are supposed to deter the offender from repeating their actions, eliminate any benefit they have gained through their lack of compliance and encourage others to stay in line. 
Until now, however, penalties issued under the Civil Sanctions Order have been capped at £250,000. This has limited their success, as it has often been cheaper for offending operators to pay several penalties than to address the initial complaint. 
Now that this cap has been removed, offenders may receive far greater fines that serve as an effective deterrent. Criminal proceedings will continue to apply in more serious cases, and the sentencing guidelines will remain in place to ensure that penalties are proportionate to the committed offence. 
The Environment Agency is also responsible for enforcing the Environmental Permitting Regulations (EPR) of 2016. Indeed, these regulations are the basis upon which most of its investigations are launched. Still, variable penalties were not originally included as a possible sanction. Under the latest amendments, the newly limitless penalties will be incorporated into the EPR, expanding the range of offences for which they are issued. 
With this expanded scope, a wide range of sectors may be exposed to unlimited penalties. From water companies and energy providers to waste operators and farmers, environmental destruction will now carry infinite costs. 
"These new powers will allow us to deliver penalties that are quicker and easier to enforce," said Alan Lovell, chair of the Environment Agency. "That should be an important deterrent – boosting compliance across a range of sectors, driving down pollution and safeguarding the ecology and prosperity of our natural world." 
A history of regulatory failings
Environmental regulations are supposed to protect our ecological systems, maintaining their economic value and preserving their benefit to society. In the UK, most of these regulations are enforced by the Environment Agency. It oversees several different areas, including waste management, industrial activity, water quality, conservation and the treatment of contaminated land. 
As things stand, the Agency's reputation is in drastic need of repair. Its latest figures show that the environmental performance of the UK's water and sewage companies fell to a record low in 2021. Subsequent research by Surfers Against Sewage has revealed that untreated sewage was dumped into designated bathing areas more than 5,000 times between May and September of 2022. 
Only 14% of the UK's rivers are in good ecological health, and none of them are free of chemical pollution. These vital natural habitats are home to a plethora of plants and animals. They provide us with much of our drinking water, while supporting numerous industries and strengthening our resilience against the impacts of climate change. Still, we have failed to ensure their protection. Agricultural pollution already impacts almost two thirds of the UK's rivers, while more than 50% are affected by the malpractice of water utilities.  
In 2023, the Environment Agency conducted its third annual survey on waste-related crimes. This umbrella term referred to several different offences, including misleading descriptions of waste composition, the operation of illegitimate waste sites and the unauthorised dumping, burning or shipping of waste. Altogether, these types of crime are estimated to cost the UK economy around £1 million per year. 
Its online survey targeted farmers, landowners, service providers and representatives of the waste management industry. Almost 900 people responded, sharing their perspectives on the alarming prevalence of environmental offences. Each targeted group had been negatively affected by waste-related crimes, with impacts ranging from the costs of clean-up operations to the gradual loss of custom as their area's aesthetic declined. 
Analysis of the survey's data suggested that almost 20% of the UK's waste is managed illegally. Participants said that offenders were motivated by sizeable financial gains, and were further encouraged by the sheer unlikelihood of being punished. 
When questioned on the value of civil sanctions, less than a quarter of the survey's respondents believed that existing measures were fairly or very effective. As if this was not damning enough, only 22% of the participants agreed that the Agency itself is an effective organisation. 
These findings are hardly surprising given that the Agency is severely underfunded by the UK Government. According to Unchecked UK, its funding fell by 63% over the ten-year period from 2009 to 2019, corresponding with an 88% decrease in business prosecutions. 
This suggests that the Agency is not entirely to blame for its failings, as it can only work with the powers afforded by the Government's budget and strategy. As things stand, the Government's approach is widely criticised for failing to set up appropriate mechanisms that ensure companies are held to account. 
In an ongoing case brought by the Good Law Project, the Government has been asked to amend its stormwater overflow plan in order to prevent polluting utilities from destroying the UK's waters. A similar legal challenge has been launched by WildFish, alleging that the same plan is unlawful and must be rewritten to ensure that the costs of pollution are covered by those at fault. 
These cases paint a worrying picture of the Government's response to environmental offences. Previous legislation has done little to improve the current situation. With the Environment Agency being handed more power, there is some hope that the tide may be changing. 
"Lifting the cap on civil penalties for environmental damage could make a big contribution to the improvement of our rivers," comments Tessa Wardley, director of Communications & Advocacy at The Rivers Trust. "For too long, the people holding polluters to account have had to endure lengthy, costly criminal proceedings with a high burden of proof, leading to very few notable convictions." 
Legislation's success should not be taken for granted
"For this change to really make a difference, it must be supported by improvements in monitoring and enforcement so environmental incidents can be properly investigated," Wardley continues, suggesting that the legislation's success should not be taken for granted. 
Her cautious perspective points to a lack of trust in regulatory measures, presumably entrenched by previous failings. Indeed, a more critical perspective reveals potential flaws in the plan. 
"While WildFish supports the imposition of tougher penalties for reaches of any environmental statutory and regulatory offences, variable monetary penalties can be applied in a way that enables offenders to avoid the useful stigma associated with a full-blown prosecution," explains Guy Linley-Adams, a WildFish solicitor.  
"Big polluters need to be taken to court and need to feel the heat and shame associated with being convicted. Conversely, there is a very real risk that paying VMPs [variable monetary penalties] becomes just a routine cost of doing business for the biggest polluters." 
SGV Take
Only time will tell whether the new regulations will make a significant difference. Nonetheless, companies should be wary of their potential effect. For those that have previously weighed the costs of limited fines against the burden of compliance, the equation is no longer simple. 
Underpinning the introduction of unlimited fines is a broader trend towards harsher penalties and stricter enforcement. The costs of environmental offending are rapidly rising, with the added risk of serious losses in the value of company shares.
With this in mind, businesses would be wise to address any issues as they arise, rather than waiting to see whether sizeable penalties are currently being enforced.