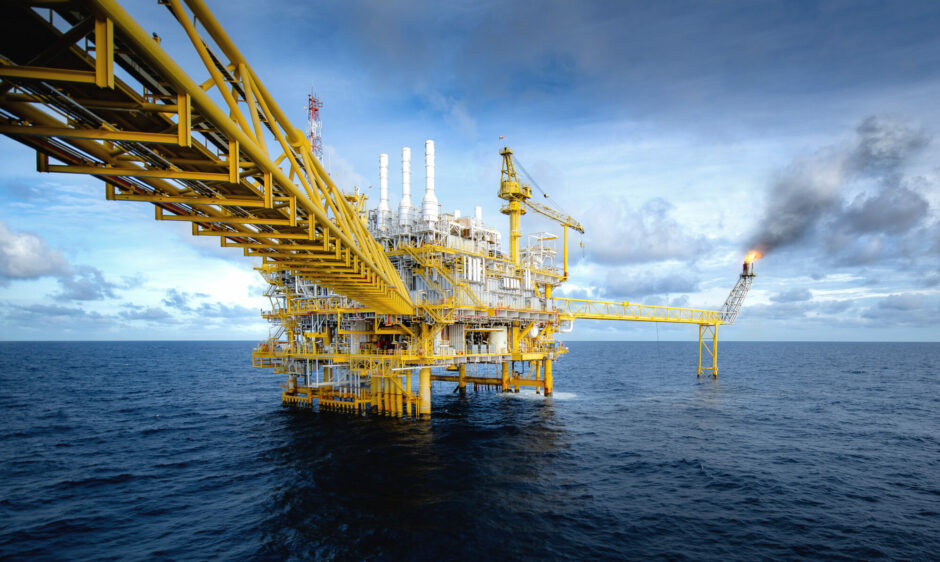 Prime Minister Rishi Sunak has reaffirmed support to grant hundreds of new North Sea licences as part of an ongoing exploration round.
The regulator, the NSTA, is currently assessing 115 bids from the 33rd offshore round, which opened in January.
Rishi Sunak confirmed the licences would be granted as part of the UK Government's "Energy Week", and told the Times these will be granted in September.
Commentators say the move is designed to put distance between Labour, which has opposed new licensing.
Today we are saying no to @JustStop_Oil and their political wing the Labour Party 

We will power ahead with new oil and gas because it's in the best interests of the British people, of our economy and of our national security pic.twitter.com/KO8zujUkdM

— Rt Hon Grant Shapps MP (@grantshapps) July 31, 2023
The NSTA says North Sea gas is much cleaner than overseas imports – at 21kg per barrel of oil equivalent, versus an average carbon intensity per barrel of oil equivalent produced.
However much of the contention against new licences is linked to oilfields, whose product is sent overseas due to limited refining capacity in the UK.
Speaking to the Good Morning Scotland programme today about the licensing support, Mr Sunak said: "That is absolutely the right thing to do.
"Even when we reach net zero in 2050, a quarter of our energy needs will still come from oil and gas, and domestic gas production has about a quarter or a third of the carbon footprint of imported gas."
Mr Sunak argued that it improves energy security – despite limited imports of gas to the UK from Russia, and was challenged on that point.
On imports, he added: "There's no point in importing stuff from half-way around the world with two to three times the carbon footprint of the stuff we've got at home, that makes absolutely no sense."
Aberdeen South SNP MP Stephen Flynn said energy security, the cost of living crisis and climate change all need to be taken into account when considering new licensing.
He said an "evidence based approach" is needed for any new licences.
"Wrapped up within all of that is something which is very important to my constituents in the north-east of Scotland, and that's that we ensure that we have a just transition – one that protects jobs and employment going forward.
"Any early shutdown of the North Sea would put that at risk."
'Every last drop' is not the right approach 
UK energy security secretary Grant Shapps recently argued the case for granting "every coneivable licence" in the North Sea.
But Mr Flynn said seeking "every last drop" would not be commercially viable or be consistent with an evidence-based approach.
He added that the UK's climate checkpoint system could be more robust, as they don't take into account existing fields.
Mr Flynn would not be drawn on his party's position on the Rosebank oilfield, expected to be approved shortly.
Activist groups have condemned Rishi Sunak's support for new licensing.
Greenpeace described it as "a cynical political ploy to sow division, and the climate is collateral damage".
The NGO's UK climate campaigner Philip Evans said: " Just as wildfires and floods wreck homes and lives around the world, Rishi Sunak's government has decided to row back on key climate policies, attempted to toxify net zero, and recycled old myths about North Sea drilling."
He went on to add: "If Sunak were serious about boosting our energy security while keeping energy bills down, he'd remove the absurd barriers holding back cheap, homegrown renewables and launch a nationwide insulation programme to tackle energy waste in our homes."
It comes as the Prime Minister is heading to Aberdeenshire today as part of his unveiling of funding for the Acorn CCS development.
Acorn is seen as vital for the UK to reach net zero targets, and forms the backbone of the Scottish cluster.
Viking CCS in the Humber has also been selected.