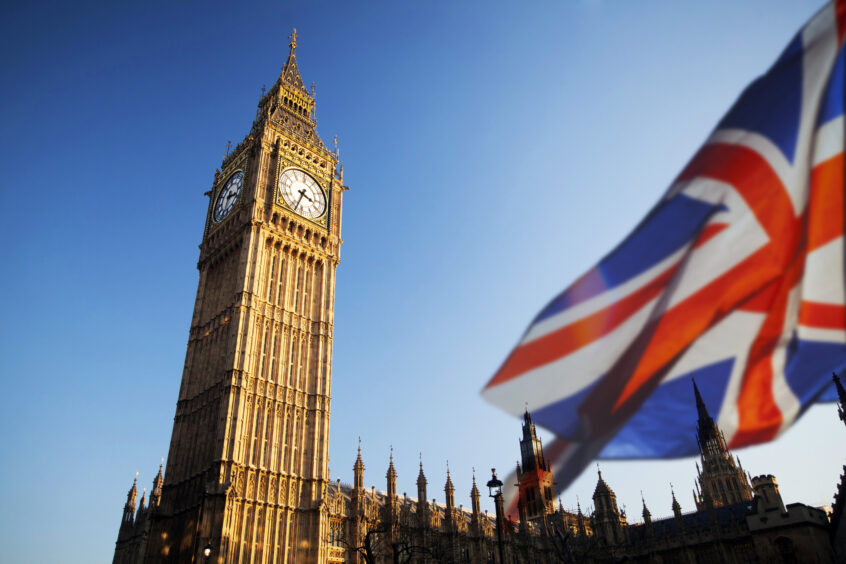 The UK Government has announced its strategy for the transition to a circular economy, but will the new measures suffice? 
The Government will fund a plethora of initiatives to reduce the waste of seven priority sectors.

 

Lack of regulatory certainty is thought to be blocking more than £10 billion of investment.

Circular business models offer numerous advantages, whether or not they are mandatory.
The UK's Department for Environment, Food & Rural Affairs (DEFRA) has outlined its plans for the transition to a sustainable, circular economy. Backed by Government funding, its measures are intended to extend the value of material resources while reducing the burden of waste. 
"We mean business," said Rebecca Pow, the UK's Environment Minister. "We're targeting the sectors responsible for the biggest impacts on the environment, and working with business to take the right steps for better use of our precious resources." 
Maximising Resources, Minimising Waste 
The new strategy – 'Maximising Resources, Minimising Waste' – will focus on gathering information, streamlining systems and services, and supporting the development of durable, repairable and recyclable products.  
These overarching priorities will be supported by a wide range of measures, targeting seven industrial sectors. Construction and textiles have both been identified as critical markets, alongside road vehicles, electronics and furniture. Food and drink are also included, with packaging and plastics completing the list. 
"Nearly half of all greenhouse gases come from our own 'consumption'," explains Harriet Lamb, chief executive of the Waste & Resources Action Programme. "Tackling these emissions from food to clothes, packaging to electronics and more is imperative if we're to have any chance of limiting the crisis of our changing climate." 
Specific measures include Government funding for research and development, additional bans on single-use plastics and the refinement of criteria for public procurement. For the most part, however, the strategy remains somewhat vague. Though it promises to "consider policy options", "develop proposals" for market incentives and "consult on potential reforms", its regulatory outcomes are largely unclear. 
Careful planning or senseless delay?
"The aim to embed the principles of the circular economy by increasing reuse and focusing action on areas based on carbon emissions is laudable and a sensible move," comments Lee Marshall, director of policy and external affairs at the Chartered Institute of Wastes Management.
"This is a welcome note of positivity after the announcement of the delays to other policy measures, but having to wait two years for responses to come out following a consultation is simply too long. When the Government consults on changes it has highlighted in this strategy, there needs to be less time between that and implementation."
Of course, there is something to be said for a cautious approach. Comparison and refinement are key to the development of effective policy measures, and public consultations help to ensure that various stakeholders are on the same page. 
Still, there must come a point when the path becomes clear. As things stand, the threat of new regulations continues to hang in the air. 
Businesses have been told that they will soon have to meet new design regulations, reporting requirements and stringent measures of extended producer responsibility. Whether or not they support these initiatives, they cannot proceed without confirmation of exactly what to expect. 
According to the Environmental Services Association, a UK trade body representing the resource and waste management industry, Government hesitation is blocking more than £10 billion of investment. This vital funding is readily available for upgrading the country's waste infrastructure, but no one is prepared to take the plunge without a clear picture of tomorrow's regulatory landscape. 
This would be far more forgivable if there was evidence to suggest that the cautious approach could pay off. Unfortunately, recent developments point to the opposite conclusion. 
In the past week alone, the Government has delayed its plans to hold producers responsible for the management of packaging waste. It has also ignored the results of a public consultation on mandatory food waste reporting, arguably negating the point of the exercise. 
"We recognise and welcome that 99% of respondents (80% when removing campaign responses) were in support of Option 2, a regulatory approach to food waste reporting," it said, acknowledging the widespread belief in regulatory measures. 
"After careful consideration of the responses to the consultation, the government has decided that a regulatory approach is not suitable at this time," it continued. "The government will instead be looking at options to improve the number of food businesses reporting through a voluntary approach." 
The case for embarking alone
Although it is completely understandable that businesses and investors are reluctant to proceed without regulatory certainty, there may be a case for embarking alone. 
By actively reducing their waste and extending the value of material resources, companies can unlock a number of benefits. Circular business models could allow them to enhance their appeal to conscious consumers, gain access to secondary markets, or save on the costs of virgin materials.  
As if these advantages weren't enough, they could also improve their chance of success in jurisdictions where legislation is further ahead. In the EU, for example, the Circular Economy Action Plan is already well underway. In the happy eventuality that the UK catches up, companies may stand to benefit from regulatory overlaps that place them ahead of the game. 
SGV take
At the current pace of change, the UK is on track to miss its recycling targets by more than a decade. While we can hope that something will come of the Government's strategy, there is plenty of room for ambition.  
With or without regulatory certainty, businesses ought to be taking the matter seriously. Sooner or later, the benefits of early preparedness will far outweigh any costs.