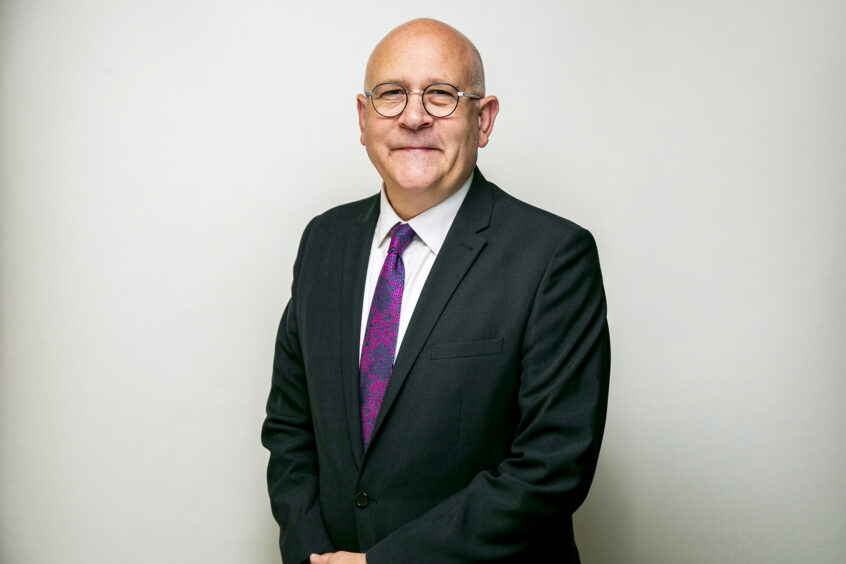 Stuart Broadley, chief executive of the Energy Industries Council, argues that we need an honest and adult discussion about the challenges faced amid the energy transition.
Business leaders already believe we will not achieve legally binding net zero commitments laid out at COP26, just 18 months ago.
The UK government and other governments worldwide must take prime responsibility to address the pressing issues hindering our progress toward a sustainable future.
By engaging the energy industry as a whole, acknowledging the challenges faced, and promoting responsible investment practices, we can work towards a sustainable future.
The proverbial elephant in the room over the past year has been the growing realisation that the UK is unlikely to achieve its net zero targets. Yet, instead of openly addressing this issue, we all seem to persist in pretending that everything is fine.
In my recent interactions moderating panels and in discussions, I have started posing the question to audiences, through a 'show of hands' poll, whether they believe we will reach our targets. Typically, a smattering of hands goes up tentatively for our 2050 targets, and very worryingly not a single person has expressed confidence in our ability to achieve our 2035 interim targets.
Need for decisive policy action
This pervasive lack of conviction, echoed in my conversations with diverse audiences, signals a rapidly growing groundswell of opinion that business leaders already believe we will not achieve legally binding net zero commitments laid out at COP26, just 18 months ago. The ramifications of this failure for our environment are clearly dire, so it is imperative that we engage urgently in this conversation, to move from words to actions, to acknowledge the net zero deadline crisis, to explore potential solutions, or else to bite the bullet and accept that targets have to be shifted to the right.
The UK government (this indeed applies to governments worldwide) must take prime responsibility to chair these discussions, to address the pressing issues hindering our progress toward a sustainable future. It has become painfully clear that we are straying further from the crucial 1.5°C Paris target. It will be a bad situation if industry leaders start to 'switch off' every time another policymaker insists that we are on track for net zero 2050, or that we are delayed but can accelerate, or that the problem is not with them but with 'supply chain constraints'.
As one of the world's largest energy trade associations and providers of global projects data across all energy sectors, the only trade association in the world to do so, we believe it is time to raise a flare to this critical issue, to amplify the voice of the entire energy supply chain, to represent our members made up of thousands of industry leaders and technology investors.
The UK government already admits that its policies will only achieve 92% of the required cuts, with widespread doubts persisting about achieving even that level of attainment. Scotland's introduction of a 2045 target objective, instead of the UK's 2050, also adds another level of complexity. To effectively address the emissions crisis, it is crucial to engage the entire energy industry, including the oil and gas sector, in finding viable solutions. Given its size and substantial investment volume, this industry plays a pivotal role.
The challenges faced by the renewables sector…
Our proprietary EICDataStream database, which covers over 13,500 projects globally, indicates that approximately 20% of oil and gas projects that are due to start up between now and 2028 globally have already reached the Final Investment Decision (FID) stage. In contrast, only 8% of offshore wind projects have reached FID, despite numerous announcements, leaving the supply chain frustrated with a lack of renewable opportunities, having to look elsewhere for growth, namely to oil and gas which is booming. The FID number goes down to a meagre 3% for hydrogen and carbon capture projects.
Renewable projects face various hurdles preventing them from reaching the FID stage. These challenges are present in developing and advanced economies and include grid limitations, financing challenges, planning complications, lack of energy storage plans, and licensing issues. Unfortunately, many of the renewable and green projects that receive widespread attention lack the necessary funding, leaving them unable to engage the supply chain effectively.
The commoditised nature of the renewables industry contributes to lower profit margins too, making it less attractive to potential investors and supply chain innovators. On top of that, following the Russian invasion of Ukraine, governments and companies are turning back to hydrocarbons for energy security reasons.
…must be acknowledged by the people at the top
What we need now is an honest and adult discussion about these challenges. Policymakers must lead the way by providing clear, actionable policies that prioritise renewable investments but also recognise the realities of the net zero delays that will not magically disappear. A significant priority lies in addressing issues related to grid expansion and improving planning processes. The supply chain is eager to make investments, but they require policy certainty and profitability.
While the oil and gas sector continues to secure funding and drive profits around the world, renewable projects struggle to gain traction. This discrepancy highlights the need for governments to bridge the gap between ambition and reality. It is essential to recognise the immense potential of the energy industry, including a decarbonised and electrified oil and gas sector, in combating climate change. By embracing partnerships, supporting research and development, and incentivising sustainable practices, governments can create an enabling framework that propels the industry towards a greener and more sustainable future.
Stopping oil and gas prematurely is sadly not as easy as policymakers would lead you to believe. A phased and managed transition is the only sure way to protect the skills, jobs, and supply chains we have in abundance today and that we will need to drive the transition of the future. That net zero future is further away than we all hoped, as explained with all the delays referred to in this article, so policymakers need to take this into account and accept the problem publicly.
The question remains, however: why are governments around the world hesitant to admit the challenges we face in achieving our 2050 net zero targets? Acknowledging these challenges is not a sign of weakness but rather a crucial step towards developing effective strategies and policies. Governments that lead by example, admitting their shortcomings and addressing them head-on, demonstrate their commitment to environmental stewardship and inspire others to follow suit.
Existing supply chains need to transform
The UK has a proven, competitive, and innovative energy supply chain—the envy of most other countries around the world, historically focused on oil and gas. However, it is now slowly transitioning to renewables and is also blessed with nuclear capabilities. There is not a separate supply chain that will drive the transition; it is our existing supply chain that we have today, that we should be proud of and nurture, that will drive the transition. It is today's supply chain that will invest in the technologies, capacities, and logistics necessary for the transition, not a separate supply chain. Why is this hard to understand? The voice of today's UK energy supply chain has not been adequately listened to.
As we move forward, the upcoming COP28 holds great significance. This conference provides an opportunity for governments, experts, and stakeholders to come together, assess the current state of affairs, and chart a path towards a more sustainable future. COP28 must acknowledge the challenges we face, foster open dialogue, and encourage governments to take decisive action in promoting clear policies and concrete investments. The 'stakeholding' process planned at COP28 should address the gap between country commitments for net zero and the realities of whether they are on track. A league table if you will. This is long overdue and will flush out energy ministers that currently are able to duck questions about whether they are still on track with their net zero plans.
The realisation that we are very likely to miss our emissions targets for 2035 and 2050 is a sobering wake-up call. Governments globally must embrace their responsibility and address this pressing issue with urgency. By engaging the energy industry as a whole, acknowledging the challenges faced, and promoting responsible investment practices, we can work towards a sustainable future. Our collective future depends on holding our governments and leaders accountable, demanding transparency, and driving meaningful change. It is high time we translate ambitious renewable targets into tangible investments, securing a sustainable world for future generations.
The opinions of guest authors are their own and do not necessarily represent those of SG Voice.