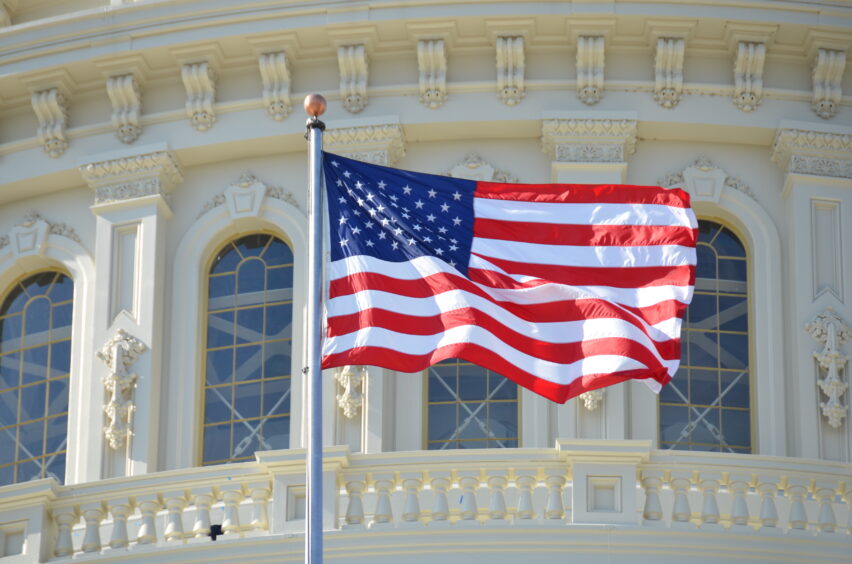 The Biden-Harris Administration has proposed a new rule for the Federal procurement of sustainable products and services.   
The proposed rule will strengthen existing requirements around the sustainability of purchases made by the US Government.

 

Sustainable public procurement could stimulate the market for novel approaches and nascent technologies, boosting the economy while helping the planet.

Companies should take the proposed rule as a strong signal of where the market is heading.
The US Government has announced its latest plans to ensure that public spending is being channelled into sustainable products and services. In doing so, it will leverage the power of Federal procurement to reduce the nation's emissions, save taxpayer dollars and strengthen domestic supply chains. 
"President Biden believes that when we spend American taxpayers' dollars, we should be investing in America, reducing costs, and building a more sustainable future," said Brenda Mallory, chair of the White House Council on Environmental Quality.  "Through today's action, we are doing just that." 
"The Federal government has played a leading role in promoting innovation, creating jobs, reducing emissions, and shaping markets through its sustainable purchasing requirements," added Christine Harada, senior advisor to the Office of Federal Procurement Policy. "We look forward to continuing to building on this progress." 
New expectations of Federal buyers
The Sustainable Procurement rule has been proposed through the Federal Acquisition Regulation Council and will now be subject to a 60-day consultation period concluding on the 2 of October. It comes as part of the President's Federal Sustainability Plan, which is intended to transition the country's procurement practices to net zero emissions by 2050. 
Under the proposed rule, Federal buyers would be expected to follow the Purchasing Recommendations laid out by the Environmental Protection Agency (EPA). This would help them to identify domestic products and services that are certified as being sustainable based on criteria such as resource efficiency, material composition, waste reduction or the avoidance of 'forever chemicals'. 
At present, the EPA's recommendations cover 34 different purchasing categories and 40 labelling standards including its ENERGY STAR, Safer Choice, and WaterSense programmes. In support of the new rule's proposal, they will now be reassessed and potentially expanded to provide guidance on additional purchasing categories such as healthcare, uniforms and professional services. 
"With the expansion of EPA's Recommendations in these new product categories, Federal buyers are further encouraged to make environmentally and health-conscious purchasing decisions," explained Michael Regan, the Agency's administrator. "By catalyzing federal sustainable procurement, consumers benefit from goods and services that are safer for both their families and our planet."  
Harnessing the power of public procurement
Between the Octobers of 2021 and 2022, the US Government spent $6.27 trillion on various goods, programmes, and services while paying back the interest it had incurred from previous borrowing. By June 2023, it had spent a further $4.81 trillion. 
This money is used to pay for everything from social security, education and Medicare provision to military equipment, highway maintenance and the construction of buildings or infrastructure. By sheer volume alone, it has an enormous degree of influence over several industrial supply chains. 
By committing to sustainable procurement, the US will harness its spending power for the promotion of green goods and services. If similar measures were to be adopted by fellow international Governments, then their cumulative demand would drive a dramatic shift in the market. 
"As the world's largest buyer, we have a responsibility to lead by example," said Robin Carnahan, administrator of the US' General Services Administration. "Across the country, American businesses are ready to meet this moment with innovative products and services that translate into good jobs, reduced energy costs to taxpayers, and a healthier planet—and that's a triple win."   
Carnahan's comment highlights the multiple benefits of sustainable public spending. State procurement could stimulate demand for novel approaches and nascent technologies, lowering their cost and enabling their adoption at scale. It would also incentivise existing suppliers to clean up their act, lest they lose their most valuable customers.  
The benefits of sustainable procurement span beyond the realm of the environment. As Carnahan points out, it could also help to create sustainable employment opportunities. Local economies could regain their strength, safe in the knowledge that the industries they rely on will remain viable for generations to come.  
Other countries may soon follow suit
Such a scenario may not be too far from reality, as countries are beginning to feel the pressure of achieving their national climate targets. In just a few months' time, those that have promised to uphold the Paris Agreement will be subjected to the first assessment of their progress to date. This Global Stocktake is due to be reviewed during 2023's convention on climate change, before being repeated every five years for the foreseeable future. 
In addition to the scrutiny of international bodies, governments may be wary of the sharp increase in litigation against states that are accused of failing to act against climate change. When looking for ways to avoid this possibility, sustainable procurement may present itself as a relatively simple solution. 
Already, governments within the EU are guided by its Public Procurement Directives, creating opportunities for the inclusion of social and environmental factors in procurement decisions. Public spending is also recognised as a powerful tool for achieving the aims of sustainable policies such as the Energy Efficiency Directive, Ecolabel Regulation and the Energy Performance of Buildings Directive. 
In the UK, public procurement is subject to the Greening Government commitments, requiring buyers to select more sustainable products and engage with suppliers to reduce their impact on the environment. Public bodies are expected to follow the Government Buying Standards before transparently disclosing their carbon emissions, resource consumption and waste. 
SGV TAKE
By strengthening the requirements of public procurement, the US is sending a simple yet powerful message. Companies that fail to live up to its heightened standards will no longer receive its valuable custom. Given the likelihood of similar measures spreading worldwide, businesses would do well to take this message on board.