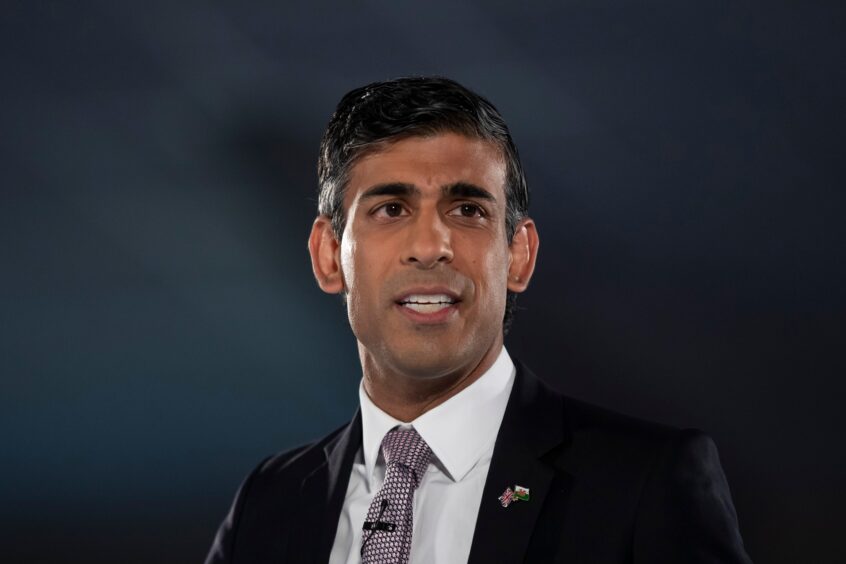 A group of investors convened by the UK Sustainable Investment and Finance (UKSIF) association has sent a letter to the UK Government, highlighting concerns about the lack of long term planning in government policy.
Investors and companies need policy certainty to invest over the longer term but green policies are being contradicted by new oil licencing, the cutting of water pollution protection policies and more.
UKSIF is warning that, without long-term clarity from the Government, the £50-60 billion per year of investment needed to reach net zero won't happen.
The UK could build on its sustainable finance, driving capital towards innovative British companies and creating jobs and skills across the country

–

but runs the risk of being left behind.
Investment managers, banks, asset owners and other financial institutions representing £1.5 trillion in assets under management have warned that the Government's recent rhetoric risks stopping the finance sector from making the transformative investments needed to reach net zero and grow the economy.
The warning was made in a letter sent to the Prime Minister, signed by 36 financial institutions that are members of the UKSIF including Jupiter Asset Management, Scottish Widows, Aegon, and Royal London.
It said: "Recent public debates have cast doubt on the UK's 2030 phase-out of new petrol and diesel cars and 2035 phase-out of gas boilers, while the reforms to the UK's carbon markets, energy efficiency standards for the private rented sector, and plans to issue new oil and gas licences in the North Sea all cast uncertainty on government's commitment to the UK's near and longer-term climate targets."
James Alexander, chief executive of the Association, said: "The global competition to capture billions of pounds of private investment in the clean industries of the future is intense. Ministers' recent remarks are undermining investor confidence and putting the UK's net zero head start at risk. The major financial players are deciding where to invest, and the UK needs to look both attractive and consistent as a leading destination for sustainable investment."
It's not just oil extraction, it is pollution too
There is a groundswell of concern about other decisions being made by the current Government. For example, it recently announced that, through an amendment to the Levelling Up and Regeneration Bill, it would overturn an EU rule on nutrient neutrality to ensure that new builds can only be allowed if they don't impact protected areas – basically ensuring that the waterways are not affected by sewage dischrage. This was welcomed as a "success" of Brexit, with the Government saying that it made way for up to 100,000 new homes to be built by overturning "defective EU laws".
What's challenging about this news is that it came hand in hand with announcements about the importance of managing nutrient run-off and discharge into the water system, and millions to be invested into cutting that down. This included a commitment to offset the run-off that would be created by such new developments.
While there may be a degree of sympathy with the idea that local authorities should have control over local decisions – the problem is that, when it comes to ecosystems, it's not like CO2 emissions. Local run-off into protected areas may cause destruction and good behaviour elsewhere is not going to make any difference whatsoever to that specific damaged ecosystem.
Given the Global Biodiversity Framework and the agreement that biodiversity tokens or credits cannot be used as offsets because of the hyper locality of nature and biodiversity impacts, the Government announcement almost beggars belief. It highlights what appears to be a two-fold problem: a political desire to bash the EU whether or not its environmental legislation is helping to protect the UK's waterways, alongside an inability to provide a well-thought-out and informed policy framework.
Government body warns UK climate leadership at risk
It's not just the average person wondering what's going on – there is concern being exhibited by the very specialists working for the Government to help it achieve its net zero goals. The Climate Change Committee (CCC) is an independent, statutory body established under the Climate Change Act 2008, intended to advise the UK and devolved governments on emissions targets, asl well as report to Parliament on progress made in reducing greenhouse gas emissions and preparing for and adapting to the impacts of climate change.
In March 2023, the CCC accused the UK Government of being 'asleep at the wheel' in terms of its 2035 zero carbon grid targets. It warned that the target could be missed altogether and issued a report making 25 recommendations to improve the chances of delivery. One of the first recommendations was a call for the Government to publish "a comprehensive long-term strategy" for its delivery – a framework that has so far been absent since the plans were announced in 2022.
When the CCC issued its fifteenth progress report in June 2023, it warned that the UK was at risk of losing its global leadership position on climate change. The CCC said that continued support for new oil and gas is directly contradicting the country's goals, sending confusing signals to the global market.
CCC chief executive Chris Stark highlighted the urgency of the findings, noting that last year marked the first time on record that UK temperatures exceeded 40°C. Between 2014 and 2022 domestic emissions fell by an average of 3% per year, but must fall by an average of 5.6% per year from now until 2030 to meet internationally agreed targets.
Under the CCC's 2020 guidance for the Sixth Carbon Budget, it was estimated that investment into low-carbon sectors "must scale up to £50 billion each year to deliver net-zero, supporting the UK's economic recovery". What the investors behind the letter are concerned about is that on its current trajectory, the UK Government is failing to create a framework where that can be achieved.
If the UK is to regain its status as a global leader in climate action and provide a framework enabling the realignment of capital towards net zero goals, then the Government must end its denial and establish a concrete plan for moving forward.
UK risks losing green economy to EU and US
There is also concern that failure to create certainty around the UK's policy trajectory will cause the UK to fall further behind in the transition to the green economy. The EU's commitment to net zero and the US Inflation Reduction Act will both result in long term support for the net zero transition. Without stable and non-conflicting policy frameworks, such investments will be harder to achieve in the UK.
The letter said: "We urge the government to provide long-term policy certainty to ensure this objective can be achieved, by making clear that important policy pillars driving investment, like predictable carbon pricing mechanisms, the transition to zero-emissions vehicles, and improved energy efficiency standards for the private rented sector and across the country's housing stock, will not be changed abruptly. This is essential so that our sector can help drive capital towards innovative British
companies and infrastructure, and deliver prosperity across the UK, improving productivity, pay and creating 1.7 million 'green collar' jobs."
SGV Take
In his Mansion House speech in July 2023, Chancellor Jeremy Hunt said that the "UK must strive to be the best place to start, grow and scale new enterprise, including in cleantech, and leadership in sustainable finance can ensure we have the capital needed to make this a reality." Without policy certainty and an integrated approach to policy-making across different sectors, however, this is unlikely to become a reality.