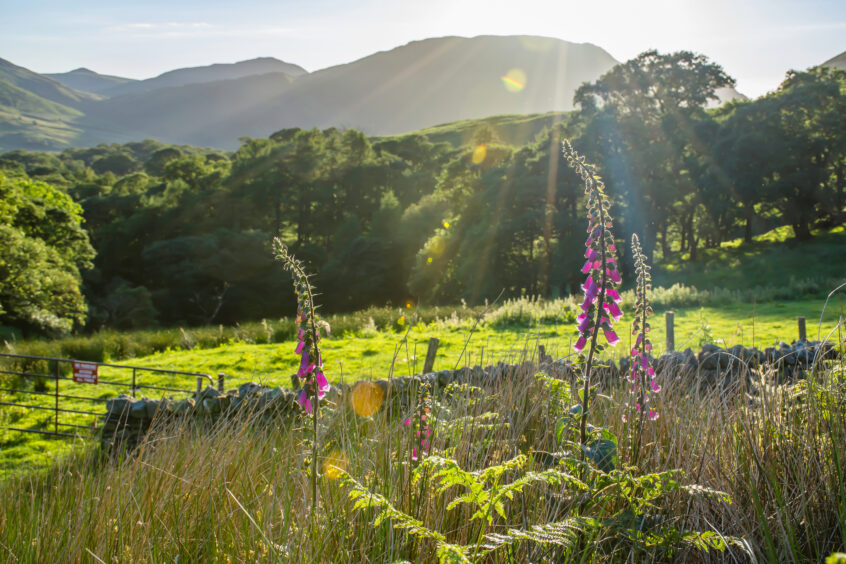 New biodiversity laws set to secure over 23,500 football fields worth of natural habitat in England each year.
New analysis reveals that the UK''s Biodiversity Net Gain (BNG) laws will secure over 15,000 hectares, or 23,500 football pitches, worth of biodiversity in England each year.

Set to come into effect this November, BNG requires property developers to invest in measures that increase the biodiversity score of sites by at least 10% as part of the planning process. 

This policy will boost natural habitat across the country, with data showing the biggest uplifts experienced in the South East and East of England across the regions.
England is set to benefit from over 15,000 hectares of biodiversity each year, according to new research from Joe's Blooms, a digital solution that helps property developers comply with the new 'Biodiversity Net Gain' regulations.
The research, based on new analysis of Local Planning Authority data, shows that this equates to 23,500 football pitches worth of habitat, including the creation of an additional 8,500 football pitches and avoiding the loss of over 15,000 football pitches of biodiverse territory each year.
Impact of the UK's biodiversity net gain rules
This potential increase in biodiversity is down to the Government's new Biodiversity Net Gain law – a first-of-its-kind planning policy that will require property developers to invest in measures that increase the amount of plants and wildlife in the local area by 10%, making UK towns and villages greener and helping to support nature recovery.
Due to start to come into effect in November 2023, the new statutory requirements are part of the 2021 Environment Act and require property developers to fill a biodiversity metric and produce a 'Biodiversity Gain Plan' (BGP). Once ready, the BGP must be approved by the Local Planning Authority (LPA) in order to allow development to begin.
Ahead of the policy coming into effect in November, the new analysis shows that the South East and East of England will experience the highest increase in biodiversity across English regions – about 2,700 hectares (4,300 football fields) in the South East and 1,900 hectares (3,000 football fields) in the East of England each year.
Metropolitan districts across the country will also see a boost in biodiversity – the research finds that Birmingham, Leeds, and Manchester will see the most significant increase in green spaces as new developments continue to expand. Each year, Birmingham can expect to see over 342 football fields worth of natural habitat secured, Leeds 260, and Manchester 195.
Dr Robin McArthur, chair of the Joe's Blooms Advisory Board, said:  'Biodiversity Net Gain provides the housebuilding sector with an opportunity to contribute to the UK's biodiversity. For the first time, new developments will result in the reappearance of nature in our local communities.
"This analysis demonstrates that biodiversity and nature recovery can be a central part of housing development. It's important that developers of all sizes are supported to deliver these ambitious targets that will create more green spaces and enhance plants and wildlife."
BNG is holding on despite government u-turn on green policies
The government has recently done a u-turn on climate policies, weakening many of the policy frameworks considered core to the net zero transition. Given that the new law is not due to come into force until November 2023, there are concerns that it will be at risk of the Government's new anti-climate position.
It recently announced that, through an amendment to the Levelling Up and Regeneration Bill, it would overturn an EU rule on nutrient neutrality to ensure that new builds can only be allowed if they don't impact protected areas – basically ensuring that the waterways are not affected by sewage discharge. Natural England's Nutrient Neutrality Principles were put in place on the back of the legislation to ensure that new developments do not add to the existing nutrient impact within ecologically designated sites, for example by releasing nitrates and phosphates into rivers, which reduce water quality and harm wildlife.
The move was welcomed as a "success" of Brexit, with the Government saying that it made way for up to 100,000 new homes to be built by overturning "defective EU laws".  While the attempt the attempt to overturn the rules was halted by Labour in the House of Lords, the action raises a concern about Government commitment to a healthy environment.
It is hard to overstate how important clean water is for health and the food system and, compounded by the net zero backtrack, highlights fears that the Government neither understands or care about the critical action needed on climate and nature risk, the need to ensure clean air and water and the importance of building resilience within the UK economy, is being ignored.