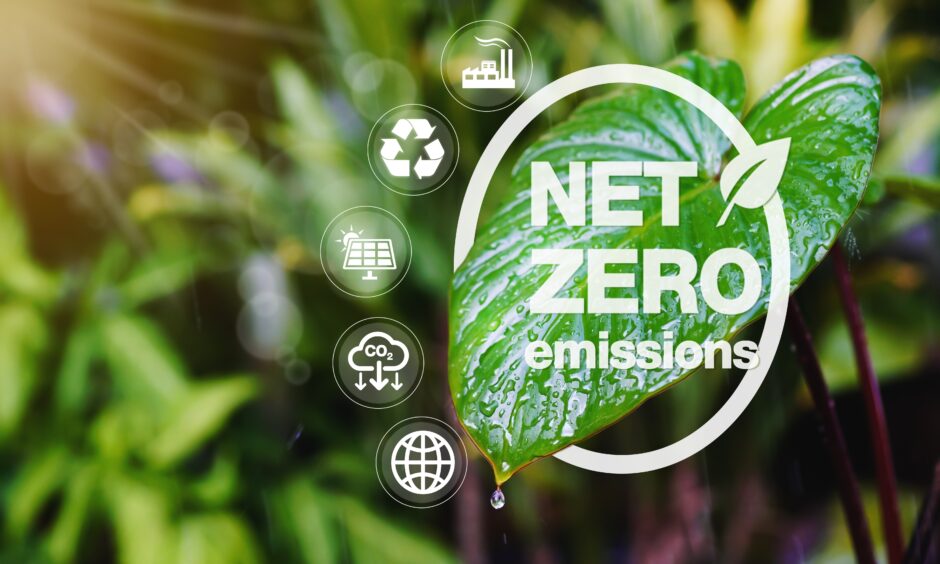 As New York Climate Week continues, ahead of its first AGM, the UN-Convened Net-Zero Asset Owner Alliance (NZAOA) has called on policymakers to boost support and unlock up to $275 trillion net-zero investment opportunity.
The NZAOA sees $275 trillion in investment opportunities in the transition.
The paper also suggests costs of the failure to transition effectively to be between $4-6 trillion in annual GDP loss.
The calculation of potential losses and opportunities underscores the political nature of state responses to implementing transition as rapidly as possible.
The NZAOA has published a new discussion paper, Unlocking Investment in Net Zero calling for the removal of key political barriers to achieving net zero greenhouse gas emissions by 2050.
The paper finds vast economic opportunity for transitioning to a 1.5°C scenario, with up to $275 trillion in climate investment opportunities by 2050, and many grave risks associated with the failure to transition, including up to $4-6 trillion in GDP losses per year by 2050.
Decarbonisation technologies are ready and available – and affordable
In particular, the paper cites that the key decarbonisation technologies are already mature, cost-effective, and deployed at scale. The World Energy Outlook report, to be released in October 2023, is set to confirm that the spectacular growth of clean energy technologies is one of the reasons for which the demand for coal, oil, and gas will peak this decade.
Not only do mature energy technologies exist to help manage the volatility of fossil fuels but the Alliance sets out solutions to the adoption of new technologies, such as financial support in the form of subsidies, grants and tax credits, that can also be used to improve the risk/return profiles of investments, upgrade public infrastructure and increase sourcing capacity, as well as phasing out government support for brown assets.
The report also points to new regulations and standards that incentivise stakeholders as key requirements for unlocking the full potential of the net zero transition.
Günther Thallinger, Board Member, Allianz SE and chair of the NZAOA said, "As we have learnt from advanced climate solutions, such as renewable energy and vehicle electrification, advantageous policy environments are a key enabler of uptake. Public subsidies and incentives for electric vehicles, for example, doubled from 2021 to 2022 to about $30 billion globally, and we're seeing similar trajectories for renewable energy and heat pumps.
"We must see these approaches replicated to similarly drive emergent technologies, such as green hydrogen and sustainable aviation fuels, without which it will be impossible to reach net zero given the scale of the transition. Asset owners have a huge role to play, with potential contributions up to $31 trillion by 2050, but only by removing current investment barriers will we be able to unlock the full potential of private capital."
Barriers to action remain as the UK demonstrates
The paper also reveals key political barriers to the net-zero transition, including a lack of public and private investment in infrastructure such as grid upgrades and public chargers for electric vehicles. The Alliance calls on policymakers to remove obstacles.
This challenge has been highlighted by the recent u-turn of the UK Government on support for the net zero transition.
Chris Maclean, chief executive of sustainability and energy procurement platform True said: "The government's move to delay key green targets have undoubtedly caused a ripple effect of uncertainty amongst businesses and investors in the UK. What we need is clarity and confidence on how we can achieve net zero, and commitment to providing solutions and initiatives that can get us there. 
"It is now more critical than ever for businesses to proactively manage their energy mix and costs. Demonstrating the financial viability of green energy schemes can help decision-makers see the potential returns and make informed choices that align with their long-term goals.  This simultaneous pursuit of greener and cheaper energy sources, enabled by energy procurement strategies, accurate financial modelling and net zero technologies, can be a powerful driver for long-term success, both in economic and environmental terms."
Failure to act increases emissions as they should be reduced
Nick Woolley, chief executive of ev.energy said: "Rishi Sunak has condemned the UK public to release a minimum of 10 million additional metric tonnes of carbon into our atmosphere with the announcement of the ICE ban pushback [figure 1].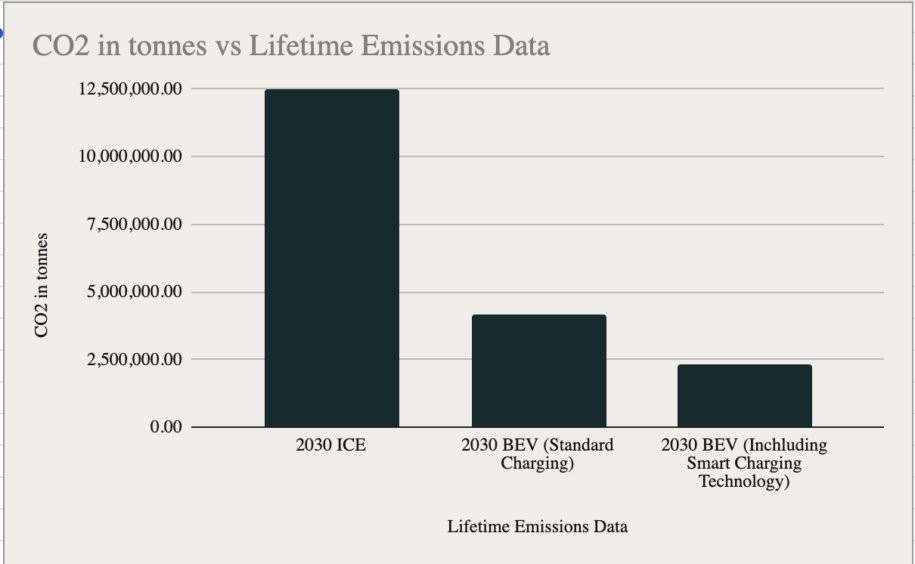 "Scrapping the 2030 target puts more money in the coffers of oil companies and increases costs for the motoring public. To decarbonise, we need to accelerate the transition everywhere, all at once – extending the life of fossil fuels in vehicles by 5 years is completely the wrong approach. 54% of the UK public want to switch to an electric car before the 2030 ban – so  'people's consent' is not the issue, nor is the grid.
Cutting net zero policies adds costs
Analysis from the Energy & Climate Intelligence Unit (ECIU) warns that the UK's  policy changes policies "could cost British households almost £8 billion in higher bills over the next decade, and more if gas prices spike again, due to cancelling new energy efficiency regulations for the private rental sector." Costs to the NHS with regard to poorly insulated housing could reach $12 billion over a decade.
The ECIU said if gas demand remains high across the economy, the UK could pay an extra £150 billion over 10 years to overseas gas producers, compared to if the Government introduced policies to ambitiously cut gas demand.
As Jess Ralston, energy analyst at ECIU said: "This looks chaotic and not the way long-term policy should be made around important issues, with emergency cabinet meetings and investors spooked. Quite the opposite of an honest debate, the implication that any of these policies were going to affect the cost of living here and now is untrue.
"In fact, the PM has sided with landlords over renters, putting their energy bills and cost of living up by ducking the improvement of rules on energy efficiency. That doesn't make any sense when excess cold in homes costs the NHS £1.2bn per year and renters are amongst those with the lowest incomes. As the North Sea declines, if the UK fails to shift to heat pumps, we'll end up reliant on importing ever larger quantities of foreign gas."
SGV Take
As more than 500 banks and insurers with assets exceeding $170 trillion call for the development of policy certainty to ensure the effective deployment of capital towards the net zero transition, it is disturbing to see the UK play party politics instead the real, long term implications of climate change.