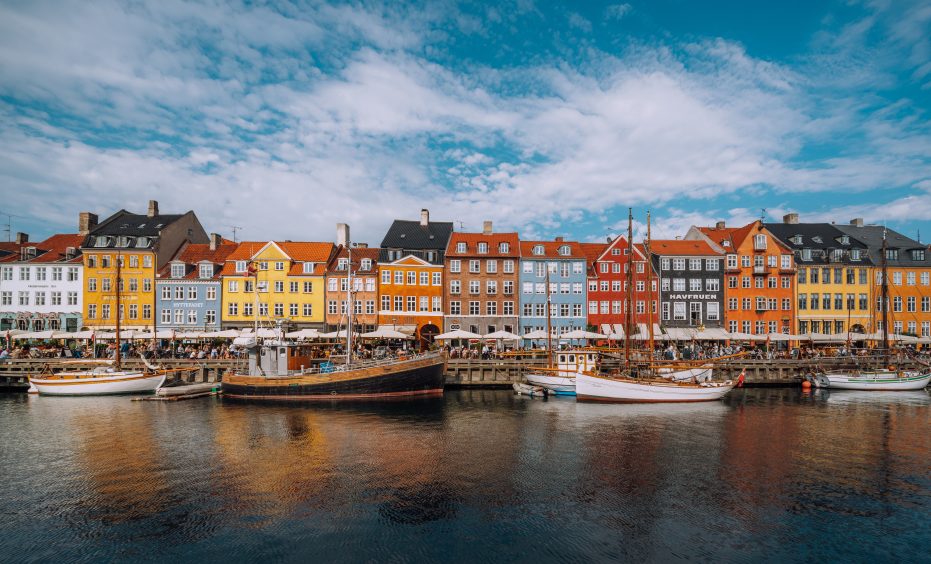 The Government of Denmark has published a roadmap outlining its transition towards a more plant-based food system. 
The Ministry of Food, Agriculture and Fisheries of Denmark released a plan that includes initiatives for professional training for chefs, plant-based diets in schools and more exports of Danish-made plant-based foods. 
A global switch to plant-based diets that rely less on meat could reduce greenhouse gas emissions by two-thirds and avoid climate damages of $1.5 trillion by 2050, according to a 2016 study by the University of Oxford Martin School. 
This plan will make Denmark a leader in plant-based food production and other countries should follow suit to ensure their competitiveness in an evolving food system.
In a world's first, Denmark has made the shift to plant-based food a government policy. 
The action plan for plant-based foods is part of a previous political 'Agreement on the green transformation of Danish agriculture' adopted in 2021 that intends to increase plant-based food production and consumption both domestically and abroad, with a landmark investment of 1 billion kroner. It is designed to inspire action among actors across the food systems, from farmers and retailers to chefs, exporters and consumers. 
Actions specified in the new plan include providing training to chefs in public and private kitchens on how to prepare more plant-based meals, a greater focus on plant-based diets in primary schools and strengthening plant-based skills throughout the education system. It also includes an initiative to increase the export of Danish-made plant-based foods and emphasises an ambition to boost research and development funding.
Acacia Smith, senior policy manager at the Good Food Institute (GFI) Europe, said: "Denmark has set an important precedent by becoming the first country to publish an action plan showing how its citizens and economy can transition towards more sustainable plant-based foods."
"Europe is the world's biggest market for plant-based meat, and to take advantage of this growing industry – as well as to boost food security and create future-proof green jobs – other national governments across the continent should follow the Danish lead."
Appetite for plant-based food
Plant-based foods primarily refer to foods sourced from fruits and vegetables, as well as soy, wheat, pea, rice and nut-based protein used for meat and seafood substitutes. The Danish plan includes a broad understanding of plant-based foods, including edible fungi, algae and beneficial microorganisms. In a world transitioning towards net zero, they are a key area of focus to cut emissions – a 2021 study published in Nature estimated that global emissions from animal-based foods were double those of plant-based foods.
In fact, a global switch to plant-based diets that rely less on meat could reduce greenhouse gas emissions by two-thirds and avoid climate damages of $1.5 trillion by 2050, according to a 2016 study by the University of Oxford Martin School. But it's not just about the industry's carbon footprint: animal agriculture has devastating health, food security and environmental implications. For more about alternative proteins, read our explainer here. 
There is a boom in global demand for plant-based foods, boosted by an increasing vegetarian and vegan population, a growing preference for plant-based food products, as well an increasing incidence of intolerance for animal protein, for example lactose intolerance. Young people are powering this change – according to a 2022 report by Credit Suisse, among consumers aged 16-40 across 10 countries, 66%  plan to spend more on plant-based meat and dairy alternatives in the future. 
This switch presents a huge economic opportunity for businesses globally. Market projections vary, with one report estimating that the global plant-based food market will expand from $11.3 billion in 2023 to $35.9 billion by 2033, while another report projects it will hit $95.52 billion by 2029. The alternative proteins sector is set to grow to create almost 10 million jobs by 2050 and the EU announced almost half a billion euros in funding for the development of sustainable proteins earlier this year.  
Nevertheless, there exist several barriers to the mainstream adoption and commercialisation of plant-based substitutes for meat and seafood. Research from the Food Marketing Institute shows that the taste is the top reason why consumers haven't tried plant-based meat or dairy, or why they haven't continued purchasing them after having tried it once or twice – with over half of surveyed consumers indicating this. Cost is the second most prevalent barrier at 25%.
Smith says: "Plant-based meat causes up to 98% less emissions and uses far less land than conventional meat – freeing up space for expanding ecosystems and more nature-friendly farming – so can provide people with the meat they love, produced in a more sustainable way. A push towards plant-based food and other alternative proteins will also drive green growth, create highly-skilled, future-proof jobs, and make Europe less reliant on imports."
A burgeoning sector 
The University of Copenhagen estimated that the sector for protein-rich plant-based food will grow 4-11% annually until 2030 in Denmark and local markets, alongside a steady increase in the production of fruits and vegetables. Moreover, plant-based categories are growing faster than their animal-based counterparts in the country. Currently, Denmark comes 10th in terms of plant-based meat sales and fifth in terms of plant-based meat spend per capita in Europe. according to a market insight report by GFI and NielsenIQ. 
Globally, the key players and dominant markets are based in North America, with the US at the forefront due to rising vegan and flexitarian populations and leading plant-based companies. According to research from the GFI and the Plant-Based Foods Association, six in 10 US households purchased plant-based foods in 2022, similar to 2021. In Europe, the dominant market is Germany, and India is also highlighted as a key emerging revenue-generation market.
Denmark's plant-based action plan 
In 2021, a portion of funding from the political agreement was allocated to a new Fund for Plant-Based Foods, focused on advancing research and development into diverse organic crops and their applications in creating nutritious plant-based foods. 
The plan outlines objectives for five key areas that can strengthen the plant-based value chain. Firstly, implementing subsidies and development efforts to strengthen the Danish raw material base, and secondly, increasing cohesion in individual value chain links along the entire plant-based value chain. Thirdly the government intends to increase sales of plant-based foods, and improve branding of Danish plant-based food sector in 2023 and 2024 through Food Nation Denmark and embassies to boost exports as the fourth objective.  Finally, it also states that the Government will establish strategic research collaborations between the state and stakeholders in agriculture and possible external actors to boost innovation. 
Jacob Jensen, minister for food, agriculture and fisheries, said: "There is no doubt that a more plant-rich diet – in line with the Official Dietary Guidelines – helps to reduce our climate footprint. We need the action plan that shows how we can support the entire plant-based value chain and thereby contribute to the necessary transition."
The Vegetarian Society of Denmark, however, emphasised that policies for public kitchens and a review of all relevant education programs are missing, as well as large-scale funding. For example, the first round of funding from the Fund for Plant-Based Foods received more than 101 applications from organisations that requested more than three times the allocated budget of 58 million kroner – which the Society believed indicates underfunding of the sector. 
Its secretary general Rune-Christoffer Dragsdahl said that the plan lacks specific objectives and criteria for success. He commented: "If Denmark's constructive path is to be a credible alternative to for example the approach taken by the Netherlands, which resulted in large demonstrations in the country, there is a need for setting achievable goals instead of just ambitions. There are a lot of beautiful visions in the action plan, but it is unclear what objectives are to be achieved and how to get there."
SGV TAKE 
This is a significant step in the right direction to boost the commercialisation and mainstream adoption of plant-based food. A top-down government policy to increase training for chefs and investing in changing public food systems in school presents opportunities for a grassroots green transformation to boost consumption. Nevertheless, as specified, more specific targets are required to spur concrete and effective action towards the goals in the action plan.
For companies, the implementation of this plan will bring opportunities and some level of visibility on how the market will pan out. Other countries should follow suit to ensure they have a competitive edge in this burgeoning market.