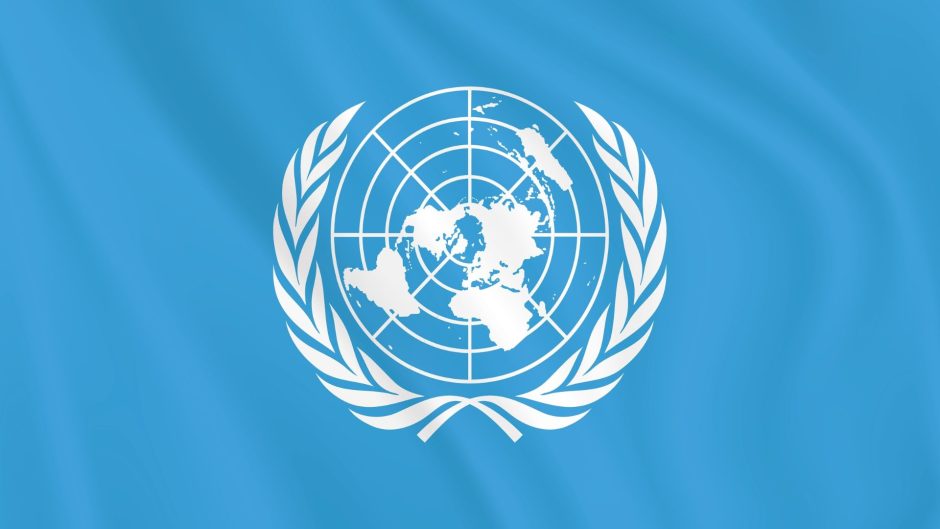 The United Nations has released its report on current national climate action plans, warning of insufficient ambition to date. 
The United Nations is calling on national governments to step up their commitments to tackling climate change.
Strategies already in place will not be enough to avert a global climate catastrophe.
COP28 provides ample opportunity for governments to step up to the mark, with their revised plans of action likely to impact businesses all over the world.
Just two weeks ahead of 2023's COP28 Convention on Climate Change, the United Nations (UN) has published its reports on the strategies laid out by national governments as a means of averting a global climate catastrophe. According to its analysis, the plans and commitments already in place simply do not go far enough. 
National plans are lacking ambition
In 2015, governments from all over the world came together to establish the Paris Agreement. The landmark international treaty was adopted by 196 parties in total, forming a legally binding commitment to prevent the average global temperature from rising by more than 1.5°C above pre-industrial levels. 
Each participating country was asked to prepare a 'Nationally Determined Contribution' (NDC), outlining the specific actions it would take in order to meet the goals of the Paris Agreement. Now, the UN has analysed every NDC submitted or updated before 25 September 2023. 
According to its report, the commitments in place are nowhere near ambitious enough.
Despite scientists' recommendations that greenhouse gas emissions must be reduced by 43% from 2019 to 2030, the UN projects that they will only fall by 2% even if all NDCs are implemented exactly as planned. Although this suggests that emissions will peak before the end of the decade, they will still have increased by around 8.8% since 2010. 
Of course, there is also plenty of room for things to go wrong. Each country's ability to fulfil its NDC will require a wide range of resources as well as the cooperation of fellow governments. Without appropriate financing mechanisms, technological developments, market opportunities or the sharing of knowledge and skills, they are likely to run into challenges. 
"Today's report shows that governments combined are taking baby steps," said Simon Stiell, executive secretary of UN Climate Change. "Every fraction of a degree matters, but we are severely off track." 
Long-term strategies hampered by ongoing uncertainty
Alongside its analysis of NDCs, UN Climate Change has issued a second report on national strategies for reaching net zero emissions by or around 2050.  
To date, 75 of the signatories to the Paris Agreement have developed such strategies. Together, these countries account for almost 90% of the world's GDP, 77% of global emissions and just under 70% of the entire population. As such, their efforts towards achieving net zero could make a truly transformative difference. 
Indeed, the analysis indicates that existing long-term strategies could see the implementing countries reducing their emissions by almost two-thirds between 2019 and 2050. Once again, their success depends on the availability of resources and consistency of governmental direction. Ultimately, the report concludes with the warning that uncertain targets and political delays could push these results out of reach. 
Capturing the opportunity for greater ambition
The UN's reports could not be more timely. From 30 November until 12 December, world leaders will gather for the COP28 convention on climate change. Over the course of a couple of weeks, governments will negotiate plans for future action. 
This year's convention will also conclude the first Global Stocktake of progress so far. Each country's performance has been evaluated, with the findings to form the basis of their revised NDCs.  
"COP28 must be a clear turning point," Stiell advised. "The Global Stocktake report released by UN Climate Change this year clearly shows where progress is too slow. But it also lays out the vast array of tools and solutions put forward by countries. Billions of people expect to see their governments pick up this toolbox and put it to work." 
"It's time to show the massive benefits now of bolder climate action: more jobs, higher wages, economic growth, opportunity and stability, less pollution and better health." 
"Today's synthesis report of national climate plans underscores the need for us to act with greater ambition and urgency," agreed Dr. Sultan Al Jaber, president designate of COP28. "COP28 must be a historic turning point in this critical decade for Parties to seize the moment of the Global Stocktake to commit to raise their ambition and to unite, act and deliver outcomes that keep 1.5C within reach, while leaving no one behind."
SGV TAKE
The latest reports from the UN highlight the importance of forthcoming negotiations. Now more than ever, governments will be under pressure to step up to the mark. 
In doing so, they are likely to introduce various policy measures that will have a fundamental impact on the ways in which businesses operate. While this may pose certain challenges, it also presents a unique opportunity for companies to fulfil their own role in driving the transition to an inclusive, sustainable future.