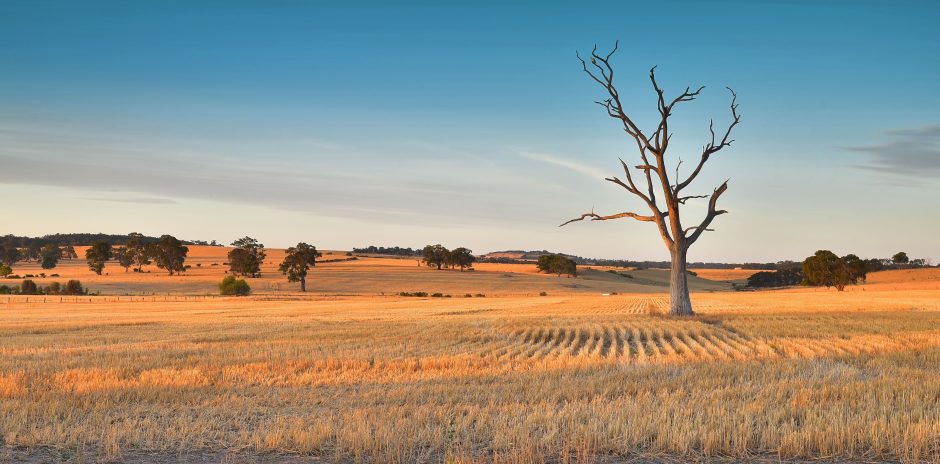 As it explores a new approach to international development, the UK launched a new science centre where experts will develop climate-resilient crops and identify risks to global food systems.
The UK Government hopes that the Global Food Security Summit in London will drive long-term change in hunger and malnutrition.
New financial support will advance food security by developing climate change-resilient crops and boosting funding to tackle severe child malnutrition. 
The International Development White Paper launched at the summit sets out the UK's new long-term approach to global food challenges.
The new venture was unveiled at the Global Food Security Summit in London, which the UK is hosting alongside Somalia, UAE, the Children's Investment Fund Foundation (CIFF) and the Bill & Melinda Gates Foundation. In his opening speech, Prime Minister Rishi Sunak urged the international community to address the underlying causes of food insecurity, build more resilient food systems and act now to prevent food crises and malnutrition.
He said: "We must take action to address the underlying, and often unseen, causes of global food insecurity. From the impact of Russia's war in Ukraine, to the effect of major natural disasters on food production, I am proud that alongside our partners, the UK is playing a leading role in finding solutions to some of the greatest global challenges of our time."
International cooperation is key to food security
Climate change, conflict, the long-term impacts of Covid-19 and the effects of Russia's invasion of Ukraine on the global food supply are the main drivers of current food insecurity.
International Development Minister Andrew Mitchell said: "Many children go to bed hungry and malnourished. At this summit, the UK and its partners will be united in our determination to change that. Cutting edge science and innovative partnerships will help Britain create a healthier, more secure and prosperous world for us all."
The Government said that the UK has played a leading role in ensuring Ukraine can continue to export its agricultural produce, despite Russia's withdrawal from the Black Sea Grain Initiative (BSGI) and disregard for the impact it had on the world's most vulnerable. Ukrainian grain exports are crucial to ensuring global food security; it is one of the world's top agricultural producers and exporters, accounting for 6.8% of total production of barley, 4.3% of wheat and 3.5% of corn.
The idea behind the new virtual science hub, which will be led by global research partnership CGIAR, is to make global food systems more resilient to future shocks in a changing climate. It will link UK scientists with research initiatives that will develop crops that can withstand the impacts of climate change and are more disease-resistant.
UK to launch new approach to international development
The UK's new International Development White Paper, also announced at the summit, is intended to address food insecurity as one of the pressing global challenges, setting out how the UK will go beyond giving aid money and instead work in partnerships with countries to tackle extreme poverty and climate change. The White Paper priorities include mobilising international finance, reforming the international system, harnessing innovation, and putting women and girls centre stage, ensuring opportunities for all.
Under new plans, more than half of all bilateral aid will go to least developed countries and the UK will set a target for its overseas investment arm, British International Investment (BII), to make more than half of its investments in the poorest and most fragile countries by 2030.
"We have a unique opportunity – using science, technology and innovation – to have a lasting, long-term impact on tackling hunger, poverty and climate change. The UK has a proud history of helping people in desperate need – it's in our DNA. Tackling global challenges for the benefit of us all is the right thing to do, but it is also the smart thing to do," said Mitchell.
"This white paper will show how the UK will help to deliver the quantum leap that is urgently needed, including through mobilising international finance, to deliver the UN's Sustainable Global Goals by 2030. We cannot close this gap through aid alone."
Addressing global food insecurity
Together with partners, the UK is addressing the deteriorating food security and malnutrition situation across the world, including across Africa. Flood-tolerant rice, disease-resistant wheat, biofortified and vitamin-rich sweet potatoes are just some of the improved crops the UK has so far helped to develop through CGIAR's advanced crop breeding.
Up to £100 million in humanitarian funding is being released to countries worst hit by food insecurity including Ethiopia, Sudan, South Sudan and Afghanistan, and to countries reeling from climate-related cyclones and droughts, such as Malawi. The UK is also helping to avert future food and nutrition crises in Somalia by building resilience to climate shocks and strengthening health services.
Malnutrition is the underlying cause of 45% of child deaths around the world. At the summit, the Prime Minister announced the provision of £16 million to the Child Nutrition Fund. The funding will allow it to scale up its support for breastfeeding, infant feeding and health care and improve monitoring of what best manages and prevents the worst forms of child malnutrition.
UK support will also match pound for pound the amount the worst affected countries including Uganda, Ethiopia and Senegal invest of their own resources in tackling the issue. This will help secure a more reliable supply of critical food for young children suffering from the worst form of malnutrition.
SGV TAKE
It is positive to see the UK stepping up to provide funding for child malnutrition, as well as to see recognition of the interconnected nature of many of the crises the world faces today. It is challenging, however, to see a government recognise the importance of systemic action in 'some' areas. Any truly effective approach to development or to addressing food insecurity must take a systemic approach that addresses the impact of climate change. That means working towards a net zero future, not opening up new gas and oil fields as the UK is doing.