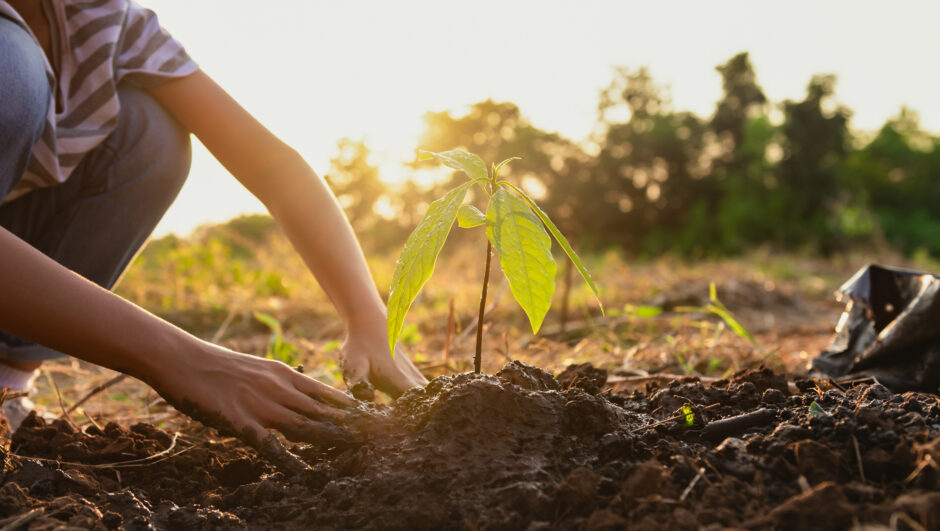 The issue of liability for climate change has opened up again after the European Parliament and the Council agreed on the protection of the environment through criminal law – a charge of ecocide.
The EU has agreed to create a new offence that aims to punish the most serious crimes against the environment, "comparable to ecocide".
Environmental damage is on the increase and the last estimated annualised cost in 2016 was up to $258 billion. 
The landmark decision comes after months of negotiation between the European Council, Commission and Parliament and reflects the latter's recommendation earlier in 2023 to tackle "ecocide-level crimes".
As proposed by the Commission in December 2021, the new directive will improve the effectiveness of criminal law enforcement and help achieve European Green Deal objectives by fighting against the most serious environmental offences, which can have devastating effects on both the environment and human health.
Marie Toussaint MEP said: "Environmental crime is exploding around the world, it is now considered just as lucrative as drug trafficking, and is helping to destroy living conditions on earth. With this agreement, the European Union adopts some of the most ambitious legislation in the world. We will continue to fight so that we can never again harm living things in the name of profit. It is now essential that EU Member States propose an amendment for the inclusion of standalone crime of ecocide in the Rome statute of the International Criminal Court."
Once the new directive has entered into force, Member States will have to include in their criminal laws greater precision on the definition of environmental offence categories, as well as effective dissuasive sanctions for offenders. The term often used in a climate sense is 'ecocide' which is broadly defined as "mass damage and destruction of ecosystems" and "severe harm to Nature which is widespread or long-term". The definition in the agreement closely follows the one developed by legal experts as an amendment to the Rome Statute, which is used by the International Criminal Court.
Didier Reynders, Commissioner for Justice, said: "This political agreement between the European Parliament and the Council is a major step forward in combatting environmental crime, a growing concern. This shows that the EU takes decisive action against environmental damage: the new rules set EU-wide standards to ensure environmental protection, while providing for effective and dissuasive sanctions for offenders."
The new legal framework will help to ensure that serious environmental offences do not go unpunished. The goal is to deter pollution and environmental degradation and contribute to preserving our nature for future generations.
Ecocide as a crime is a growing concern for corporations
While the operative EU text steers clear of including the actual word "ecocide", the EU has clearly taken strong note of the text proposed by the European Parliament earlier in 2023 to tackle ecocide-level crimes, as well as the growing number of ecocide bills already proposed and progressing both in Europe and around the world.
Polly Higgins, who founded Stop Ecocide International, said: "The rules of our world are laws, and they can be changed. Laws can restrict or they can enable. What matters is what they serve. Many of the laws in our world serve property – they are based on ownership. But imagine a law that has a higher moral authority… a law that puts people and planet first. Imagine a law that starts from first do no harm, that stops this dangerous game and takes us to a place of safety."
The final text emerged following several months of negotiation (or trilogues) between the European Council, Commission and Parliament considering, among others, the establishment of a 'qualified offence' aimed at preventing and punishing the gravest environmental harms including, as the accompanying recitals specify, 'cases comparable to ecocide'.  The text will be formally adopted in the coming months, but the all-important political agreement has been reached.
In 2023, ecocide bills have been proposed or are progressing in Belgium, the Netherlands, Italy and Spain. Stop Ecocide International believes that each newly proposed ecocide bill sends a signal to EU policymakers that there is a genuine political and cultural appetite for meaningful legal action aimed at preventing and punishing the most severe harm to nature.
Why is the EU taking action now?
There has been a growing gap between the criminal justice response to environmental crime and the criminological situation on the ground. Despite an existing Directive, the number of cross-border investigations and convictions in the EU for environmental crime has not grown substantially.
In contrast, environmental crime is growing at annual rates of 5-7% globally, creating lasting damage to habitats, species, people's health, and the revenues of governments and businesses. According to UNEP and Interpol estimates, published in June 2016, the annual loss caused by environmental crime is between $91 billion and $258 billion. 
It is now for the European Parliament and the Council to formally adopt the political agreement. The Directive will enter into force on the twentieth day after its publication in the Official Journal of the European Union.
Sanctioning environmental harm
Under the new agreement, breaches of environmental obligations such as illegal trade and handling of chemicals or mercury, and illegal ship recycling will have to be treated as criminal offences in all EU Member States.
Similar types and levels of sanctions for natural and legal persons will apply across the EU, which will help ensure a more consistent application and enhance their deterrent effect. For example, the illegal collection, transport and treatment of waste or the placing on the market of illegally harvested timber or of timber products made of illegally harvested wood will be punishable by a maximum term of imprisonment of at least five years in Member States.
The maximum fines for companies committing such criminal offences should not be less than 5% of the total worldwide turnover of the legal person or an amount corresponding to €40 million.
Causing particularly serious damage to the environment will have to be treated as an aggravated offence, with higher sanctions. In addition, specific aggravating circumstances and accessory sanctions and measures (in addition to financial penalties) to allow for a tailored response to specific crimes must be considered by national legislators. Those who report environmental offences and cooperate with the enforcement authorities will benefit from supporting measures during criminal proceedings.
Detecting and sanctioning actual crimes requires an effective chain of actions involving law enforcement agencies, prosecutors and courts. To help enforcement work in practice, national authorities will be charged with developing a strategic approach to ensure a strong response to criminal behaviour. Practitioners working on the ground, including inspectors, police officers, prosecutors and judges, will benefit from sufficient resources and appropriate training as well as effective tools for enforcement, coordination, cooperation and data collection.
Given that environmental crime is a complex global phenomenon which requires efforts of different authorities and often has cross-border effects, the new directive will facilitate cooperation and coordination of authorities in the EU and internationally.
SGV TAKE
The approved text is a hugely important step and a massive win for nature, significantly strengthening environmental protection through criminal law throughout the EU. In October 2023 Pope Francis called on governments to take responsibility for climate change and environmental damage, and they seem to be listening.
As yet, most appear to be doing a poor job. Making environmental damage a crime, if supported by the necessary resources to implement a cross-border approach, could make a real difference in terms of corporate perspective on the impacts of their operations.