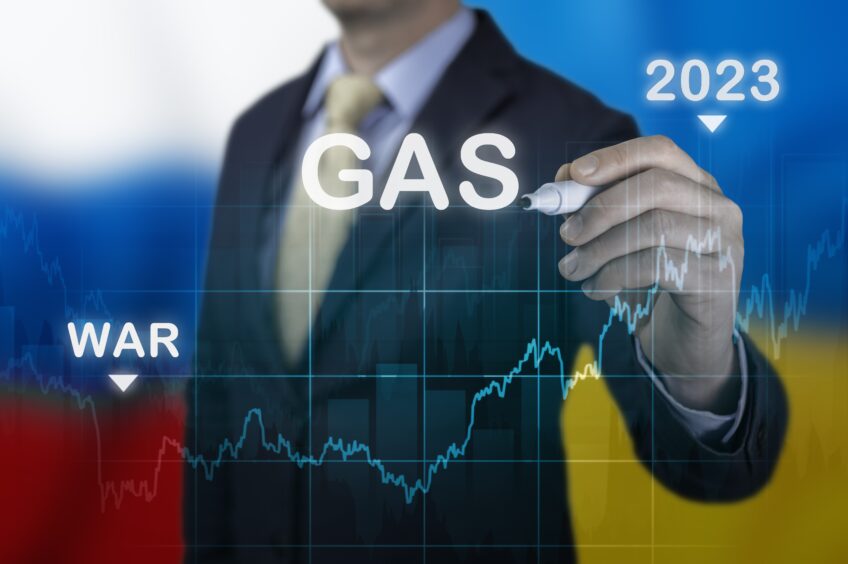 The current energy crisis is arguably one of the world's greatest challenges. This is not simply down to the economic and social implications of high energy costs and supply challenges, but because of the potential impact on climate action.
The latest International Panel on Climate Change (IPCC) report urges cuts in emissions growth by 2025 if we are to stay below the 1.5-degree threshold outlined in the Paris Agreement, the internationally recognised climate treaty.
The energy crisis has highlighted the implications of over-reliance on fossil fuels, in economic and energy security terms. At the same time, there are challenges in how different governments are responding to the crisis.
The question is whether attempts to address rapidly rising energy costs are going to focus on short-term price issues, or the long-term need to deal with existing energy system challenges.
G20's fossil fuel subsidies
The invasion of Ukraine, the resulting isolation of Russia and the potential impact on gas supplies have exacerbated the problem of high gas prices. Despite attempts by the EU over the last couple of decades, much of Europe remains heavily reliant on Russian gas.
At a global level, the COP26 climate conference in late 2021 saw agreement to phase down unabated coal use (from an initial desire to phase it out) but references to oil and gas were removed in order to reach agreement.
Even the reference to the removal of 'inefficient fuel subsidies' was repositioned as a phase-down, not phase-out, despite the fact that the G20 agreed to phase out such subsidies in 2009. Yet even with this commitment, G20 countries have funded fossil fuels to the tune of over $3 trillion since the Paris Agreement was signed in 2015.
Prior to the Ukrainian invasion, those opposed to energy transition in the UK were arguing that power price increases reflected the dangers of greening the energy system. This is arguably fallacious, given that the majority of electricity price rises are because of higher forward prices for natural gas.
Energy affordability would have been enhanced with a lower-carbon energy mix, as would energy security through local renewable power generation.
EU's energy dependence on Russia
The importance of energy supply relationships is critical and manifests interdependence with many issues. It has been suggested the EU is actually responsible for funding a large part of Russia's military build-up through its energy payments.
In April Josep Borrell Fontelles, High Representative of the EU for Foreign Affairs and Security Policy, told the European Parliament that Brussels had paid Russia €99 billion for energy in 2021 and has given Russia €35 billion in energy payments since the start of the war.
The EU has recognised the importance of its reliance on Russian gas and, following the invasion, released a new energy strategy intended to cut such dependency by slashing Russian energy supply 'well before' 2030.
This is to be achieved through a combination of tripling its renewable energy capacity by 2030, massively increasing its internal biogas supply and rapidly improving energy efficiency.
Behavioural change is also expected to play a significant role – if EU citizens turned down thermostats by 1 degree it could potentially save around 7% on annual gas consumption, and the Commission is exploring an increase in its energy efficiency targets.
UK's Energy Security Strategy falls short
In the UK, the new Energy Security Strategy seems focused on electricity supply, without considering wider energy issues.
Michael Bradshaw, Professor of Global Energy at Warwick Business School and Co-Director of the UK Energy Research Centre, said: "Amid a global energy crisis and a European determination to move away from Russian oil and gas imports, the UK government has come up with an energy strategy that fails to address the short-term challenges facing UK consumers and industry, while rehashing promises to consult and accelerate longer-term solutions."
The focus on new nuclear, for example, ignores the short-term need to cut emissions, given that new capacity is unlikely to come online before 2040.
A new licensing round for North Sea oil and gas may help short-term supply issues but is a red line through emissions reduction plans, while more immediate solutions such as home insulation and energy efficiency have seemingly been ignored.
Shift to sustainable investing needed
Shifting reliance on fossil fuels is going to take a significant change in investment flows. The Glasgow Financial Alliance for Net Zero (GFANZ) is a commitment to net zero by investors with over $130 trillion in assets under management.
In 2021 the IEA stated there was no room for new oil and gas if the world is to achieve a net-zero future.
Yet despite such statements and commitments, research by Reclaim Finance – an NGO focused on exposing financial institutions that hinder climate-related regulations – shows that since 2015 the world's 60 largest private banks have financed fossil fuels to the tune of $4.6 trillion, with $742 billion invested in 2021 alone.
Energy finance still massively fossil fuel focused
Some $186 billion of those funds went to only 100 companies, and of those the top 20 companies are responsible for more than half of planned fossil fuel exploration and production. Out of 150 financial institutions, made up of 60 banks, 60 investment institutions and 30 insurers, over half have no restrictions regarding fossil fuels.
It's also worth noting that of the 150 institutions, 74 belong to GFANZ. This raises some serious questions about the ESG commitments of these organisations and the messaging around sustainability they are putting into the public arena.
In fact, a quarter of all fossil fuel financing came from just four banks: JPMorgan Chase, Citi, Wells Fargo and Bank of America. In terms of investment in Russia, JPMorgan Chase provided Gazprom with over $1 billion in fossil fuel finance in 2021.
This highlights the global impact individual companies and investors can have, and clearly identifies the importance of using an ESG lens not only for operational decision making but for investment decisions and portfolio assessment.
Funding analysis highlights gap between finance rhetoric and action
At the same time, it highlights the gap between rhetoric and action, as JPMorgan Chase is the largest member of the UN-convened Net Zero Banking Alliance (NZBA). In a recent letter to shareholders, JPMorgan Chase chief executive Jamie Dimon said the firm planned to continue to back fossil fuels, even if the mix is likely to change.
He sees the firm investing in lower-carbon fuels and carbon capture and storage (CCS), despite the lack of commercially effective CCS projects. His reasoning is the importance of energy security but fails to address the connection between that dependency and the current energy crisis.
This is a very old-fashioned conceptualisation of energy security and ignores the role of efficiency, as well as local generation and supply. Given the growing proportion of GDP going towards energy costs, it also seems short-sighted.
Climate change should be considered when funding energy projects
Investing in fossil fuels clearly has huge consequences for society, the economy and the environment, and is a rapidly increasing risk which must be factored into decision-making for companies, investors and countries.
It is equally clear this is a risk that is not being considered by these banks and companies, or is being deemed less risky than other concerns. What matters is that all elements of risk are assessed in a holistic way.
Climate risk may have been insufficient to drive change in investment patterns so far. But when linked to rising consumer energy prices and geopolitical instability, it's going to be harder for companies and investors to justify funding fossil fuel projects as the ESG focus sharpens.