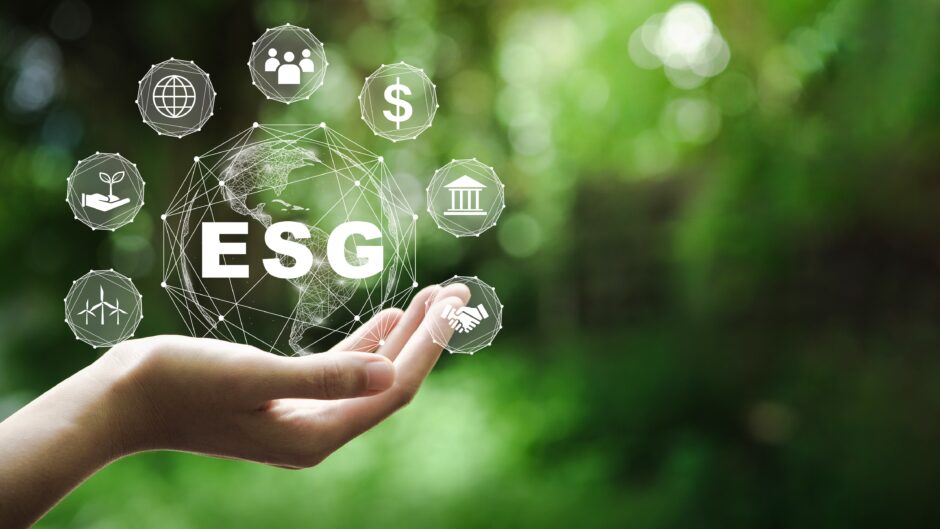 Florida has passed a resolution to ban state pension funds from including ESG considerations in their investments, while Texas is blacklisting funds that boycott certain energy companies
Florida bans pension funds from including ESG, while Texas is banning state investment with certain financial companies.
The ESG backlash, especially from those considering it politically biased, continues.
Ignoring a risk-based analytical approach seems counter-productive for long term investment return.
Fund managers for the Florida's $228 billion pension funds are now banned from including ESG considerations in their investment decisions, according to a new resolution passed by the Republican administration.
The resolution passed specifies that investment decisions "must be based only on pecuniary factors [which] do not include the consideration of the furtherance of social, political, or ideological interests" and stipulates that the SBA "may not sacrifice investment return or take on additional investment risk to promote any non-pecuniary factors" when making investments or proxy votes.
An ESG approach is meant to improve risk-adjusted returns – is it just the risks that are the problem?
One of the challenges of banning 'ESG' considerations, whether considered a 'woke' issue, or a political issue, is that failing to understand the risk factors stemming from the impact of environmental, social or governance issues on the operation of a business is failing to understand the financial risks to which an investment might be exposed.
While the ESG, sustainability and impact world are debating the complexity of ESG approaches, whether or not considerations should be solely financial, or whether wider impact on systems should be considered, the Florida legislature seems to have shot its own pension fund in the foot. Literally banning them from considering the implications of climate change in a state subject to an increasing number of extreme weather events that most scientists (and indeed most people) believe are caused by climate change.
While clearly politically motivated and an attempt to pander to a base that sees many issues dependent on expertise as politicised, it may be a regrettable move. A recent article in Nature Communications pointed out that American's currently underestimate support for climate action policies by about half. It says that around 80–90% of Americans may underestimate support for climate change mitigation policies and public concern for climate change.
The current Biden administration is in the process of removing similar rules from the Department of Labor which were implemented under Trump and this move may well be in response to that action.
Governor Ron DeSantis said: "Corporate power has increasingly been utilized to impose an ideological agenda on the American people through the perversion of financial investment priorities under the euphemistic banners of environmental, social, and corporate governance and diversity, inclusion, and equity," said. "With the resolution we passed today, the tax dollars and proxy votes of the people of Florida will no longer be commandeered by Wall Street financial firms and used to implement policies through the board room that Floridians reject at the ballot box. We are reasserting the authority of republican governance over corporate dominance and we are prioritizing the financial security of the people of Florida over whimsical notions of a utopian tomorrow."
In July, Governor DeSantis also unveiled proposed legislation for the 2023 Legislative Session that would amend Florida's Deceptive and Unfair Trade Practices statute to prohibit discriminatory practices by large financial institutions based on ESG social credit score metrics.
Texas announces plan to blacklist the state from involvement with selected financial companies
This follows the release of a list of ten financial companies to be blacklisted by the Comptroller of Texas, Glenn Hegar for boycotting particular energy companies.  He said in a statement: ""The environmental, social and corporate governance (ESG) movement has produced an opaque and perverse system in which some financial companies no longer make decisions in the best interest of their shareholders or their clients, but instead use their financial clout to push a social and political agenda shrouded in secrecy."
The companies named were Blackrock, BNP Paribas, Credit Suisse, Danske Bank, Jupiter Fund Management, Nordea Bank, Schroders, Svenska Handelsbanken, Swedbank and UBS Group.
Hegar continued: "Our review focused on the boycott of energy companies, rather than a review of the entire ESG movement. This research uncovered a systemic lack of transparency that should concern every American regardless of political persuasion, especially the use of doublespeak by some financial institutions as they engage in anti-oil and gas rhetoric publicly yet present a much different story behind closed doors. This list represents our initial effort to shine a light on entities that are engaging in these practices and create some clarity for Texans whose tax dollars may be working to directly undermine our state's economic health."
State governmental entities subject to the investment prohibitions and divestment requirements in the statute include: Employees Retirement System of Texas, Teacher Retirement System of Texas, Texas Municipal Retirement System, Texas County and District Retirement System, Texas Emergency Services Retirement System and the Permanent School Fund.