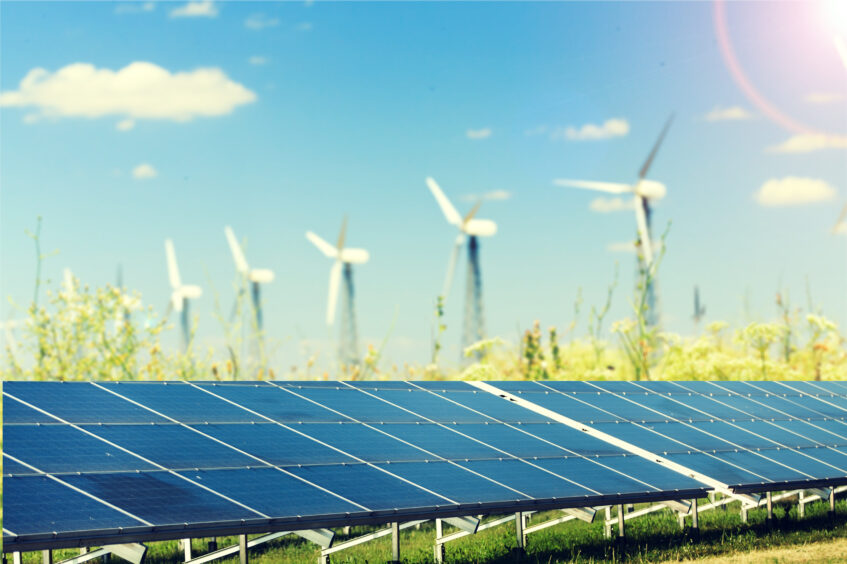 The first systematic review of the impact of green government spending, showing improved performance over business as usual, has been released by the Economic Recovery Project at the Smith School, University of Oxford.
Despite the rapid refocus on fossil fuel development driven by the current energy crisis, the research says that green government investments are demonstrably superior to dirty investment options, as they can be faster, create more jobs and boost economic growth.
How should government tackle economic impacts or rising energy costs?
In recent years the economics of energy have shifted as renewable energy technologies have fallen in price by up to 90%. Yet the disruption caused by the Ukraine war, supply chain crises, etc have seen a massive rise in fossil fuel energy prices, meaning that this winter many people will struggle to warm their homes.
Energy costs are reported to have increased 26% across industrialised economies last year and the World Bank is projecting they will rise globally by another 50% this year.
Governments are struggling with the impact on their economies, and the damage that inflation is wreaking on consumers. Yet in response, instead of focusing on the potential economic benefits of an economy-wide refocus on energy efficiency and renewables, many governments are considering ploughing taxpayer funds into fossil fuel extraction, reversing course on recent climate progress.
And this is not simply driven by the energy crisis; the latest REN21 Renewables Global Status report estimated that while $366 billion was invested in renewable energies in 2021, at the same time $5.9 trillion was deployed in fossil fuel subsidies.
Despite ongoing rhetoric from the G20 that fossil fuel subsidies should be removed, nations around the world are expanding subsidies for fossil fuels. The UK recently announced new tax breaks for fossil fuel investment worth up to £1.9 billion, while the US is considering relaxing environmental controls on fuel production and Biden has suggested cutting taxes on gas and diesel use.
In Canada the government is considering a new LNG export facility, while the EU has been debating whether or not natural gas should be counted as 'green'.
Green government investment makes more sense than fossil fuels
Brian O'Callaghan, lead author and head of the Oxford University Economic Recovery Project, asserts that green investment makes more economic sense and helps bolster energy security, saying that 'We suggest, if governments are going to spend, green energy makes a far smarter investment than fossil fuel.'
Callaghan maintains, 'Put bluntly, most public spending on new gas will be too slow to matter. Energy efficiency and green energy measures are much faster. So far as public investment goes, energy efficiency measures are some of the fastest to influence the energy supply-demand balance.
Clean energy follows behind. Gas investment can be significantly slower. And while military crises are not always predictable, volatility in oil and gas markets very much is. Our future prosperity will depend on how quickly and how uniformly we can move away from fossil fuels.'
Analysing more than 900 papers on the economic characteristics of green spending, the research found strong evidence that green energy and energy efficiency investments actually outperform fossil fuel ones in terms of job creation. It found rapid economic impact for energy efficiency measures and that there are higher multipliers across green sectors compared to traditional alternatives.
Co-benefits of green investment need to be assessed to enable long term positive choices
Released as an advance article in the Annual Review of Environment and Resources, the paper analyses the past responses of government to economic crisis and comments on the effects of this investment. But it highlights, alongside strong economic benefits, there are 'essential co-benefits' that need to be better understood by governments and investors alike.
According to the report, these 'range from improved health outcomes to reduced environmental degradation and a stabilised climate'. Given the importance of such co-benefits to society as a whole, isn't it time that the debate about the benefits of green investment moves on to actual action?