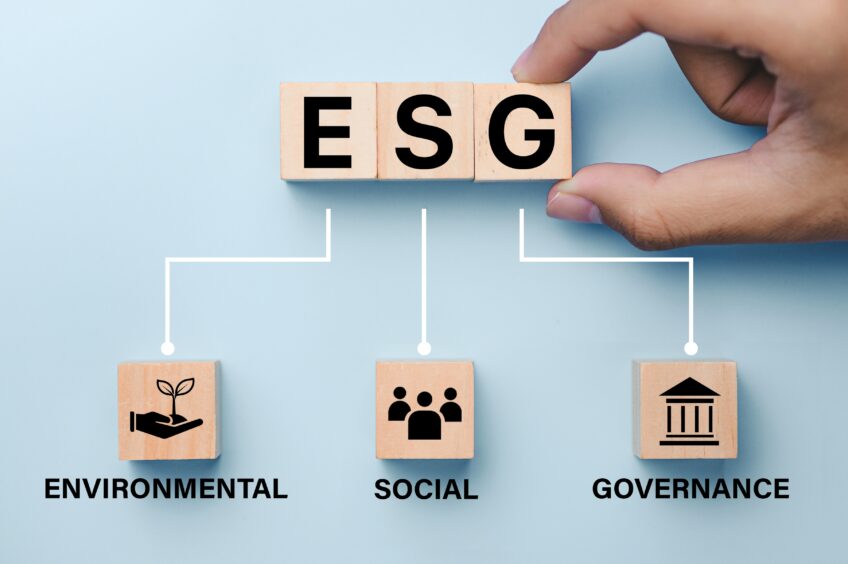 Governance is one of best understood elements of ESG and one that historically was a central focus of investors, as it was regarded as a proxy for good management.
This is largely because it is seen to be about compliance, anti-corruption and the effective management of the business, about organisational decision making and accountability. This matters because fewer instances of bribery, tax-avoidance, fraud and corruption can translate into lower cost of capital, lower market volatility and overall competitive advantage.
At the same time, however, it appears to be the element of ESG most open to accusation of box-ticking, with requirements for anti-corruption rules, independence and diversity at board level, but little accountability on performance.
As both E and S have risen in saliency, governance has also come to refer to the ways in which decisions are made, especially with regard to how a business tackles environmental and social questions.
Governance is the area where decisions are made about reporting frameworks, about investment in data management and collection, about independent third-party assurance of information. It has moved beyond simply covering issues like community engagement, health and safety, talent retention and equal pay.
The development and implementation of a sustainability strategy taking into consideration multiple issue interconnections has joined financial risk management, supply chain management, compliance and, of course, corporate governance as a key board level issue.
Research from financial information and credit ratings giant S&P Global on governance factors has shown that companies that rank well below average on good governance characteristics are particularly prone to mismanagement and risk their ability to capitalise on business opportunities over time. This assessment was done on the basis of assessing performance through four key factors: structure and oversight, code and values, transparency and reporting, and cyber-risk and systems.
Gender, diversity and equity are highly visible corporate governance issues today, and increasing numbers of institutional shareholders are requesting better representation at board level, as well as equal pay.
The reasons for this aren't simply ethical, but arguably that more diverse representation means improved decision making and broader perspectives, and market intelligence suggests a link to stronger financial performance.
The growth of green capital in both the debt and equity markets is making the ability of companies to demonstrate their activities and performance in these arenas a critical factor, both in terms of access to capital and supplier management. As with every aspect of ESG, it's up to management to decide what is material to its operations, but with governance there is a stronger sense that every issue should be addressed.
This means engaging with a range of issues from board structure, diversity, executive remuneration, supply chain management and, of course, risk management practices. While traditionally risk management was around operations and finance, today it has expanded to cover the ways in which decisions about ESG risk management are made. What's happening is a recognition that the E and S are inexplicably intertwined with the G. This is because governance is the lever which moves performance on both social and environmental issues.
Every board needs to develop a framework which enables the evaluation of risk, and sustainability requires a longer-term view. Sustainability itself is built on the three pillars of economic development, environmental protection and social safety. It's about the ability to be profitable and competitive today, while ensuring that future generations will be able to do the same.
Developing a sustainability strategy requires a strategic assessment and review of internal operations and ensuring that ESG considerations are part of that overall review. And effective sustainability strategy requires a company to assess and review internal operations – it's impossible to make changes without understanding how every aspect of the business works. Done right, that results in a decision making framework that takes ESG issues into consideration.
There are certainly many cases where poor corporate governance has been responsible for major market failures. Some examples include Volkswagen's 2015 scandal about faking emissions tests on its cars, Tesla's 2018 tweeting furore which resulting in an SEC fraud case ending in fines and governance changes and the 2019 WeWork issues, where the lack of executive oversight was said to be a major contributory factor behind the collapse of the IPO and founder Adam Neumann was later asked to step away from the board.
These failures have resulted not only in reputational damage but they can also have a significant financial impact. A 2019 report from Diligent, the largest SaaS software company in the governance, risk and compliance (GRC) space, suggested that governance shortfalls at 14 companies were responsible for costing shareholders a total of $490 billion in value over one year.
Corporate governance expert Tom Proverbs-Garbett of leading UK law firm Pinsent Masons warns that proposed new sustainability-related and climate-related disclosure standards could expose weak governance over sustainability and climate-related risk. This is reflected in executive concerns as well – according to recent research by Google, 57% of reporting companies don't believe they have a robust risk management system for ESG in the supply chain.
One of the difficulties in addressing governance issues lies in understanding how to identify useful metrics through which to track performance. Boards have to ensure that the correct decisions are made about which risks can and should be taken, which ones must be addressed, as well as deciding on the allocation of resources in addressing them.
That means it's important to understand what the return is on that allocation. It's all well and good to have a policy of anti-corruption, or equal pay, or addressing climate concerns, but how is that policy implemented and how can a company's performance be judged?
There are assessment frameworks that can help guide metric selection, but issues range from tax avoidance, compliance sanctions, staff turnover, share price, operational costs and many more.
These can be identified by selecting those metrics that reflect the goals of the business and its stakeholders. In a world where consumers, staff, communities and governments are calling on corporates to be citizens, what is clear is that transparency in approach is central to effective governance, as without understanding what the company is doing, stakeholders, and shareholders, cannot assess the business.
As Dr. Yılmaz Argüden, founder and chairman of ARGE Consulting, a globally recognised management consulting firm based in Istanbul and the first Turkish signatory to the UN Global Compact, said, "Trust is the essence of good governance and foundation of sustainable development."