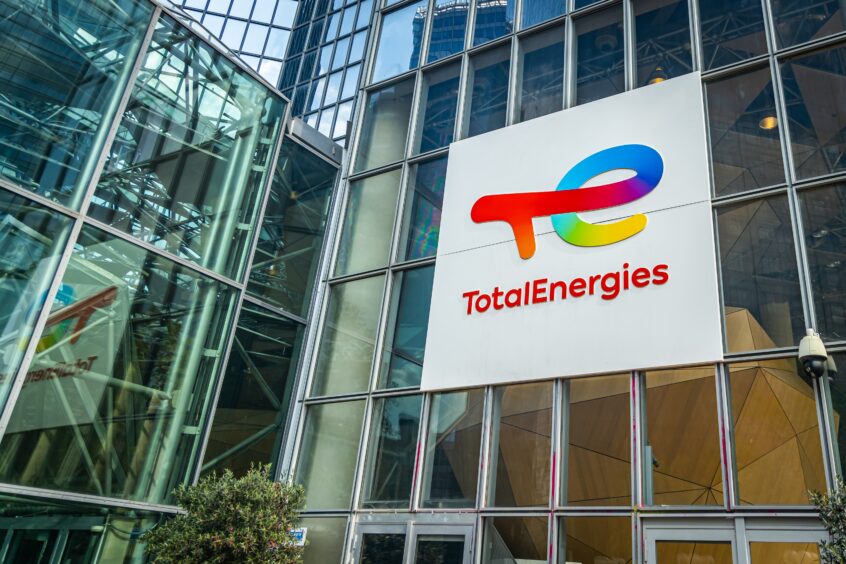 An investigation into TotalEnergies' 40,000-hectare tree plantation in the Republic of the Congo has found that around 400 local farming families have been blocked from their land without consultation or payment. 
Uncovered documents and interviews with local farmers have raised concerns about TotalEnergies' treatment of indigenous communities in the Republic of the Congo.

 

Nature-based solutions are vital in addressing climate change, but carbon markets cannot be brought to full scale if the credits being sold come with social trade-offs.

 

Although there have been some promising attempts to include social safeguards in carbon market frameworks, it remains to be seen whether any lessons have truly been learned.

 
Investigative journalists from SourceMaterial and Greenpeace's Unearthed division have published a scathing report of a major carbon offsetting project launched by TotalEnergies (PAR:TTE) at the end of 2021. Total intends to issue carbon credits representing the scheme's offsets, largely to offset its own emissions but any leftovers would be sold into the voluntary carbon market. 
The project, which Total claims will sequester over 10 million tonnes of CO2 within 20 years, involves planting acacia trees across 40,000 hectares of land in the Republic of the Congo. According to the joint investigation, it has already come at a significant cost to an estimated 400 local farming families, who have been barred from their land, livelihoods and traditional lifestyle. 
A timeline of events
Documents obtained by the investigators paint a clear picture of how these events unfolded. It appears that Congolese ministers met with local landowners over the summer of 2020 and developed a 'participatory map' that labelled each plot of land with the name of its familial owner.  
Two months later, on 18 September, the government passed a new law that made the 70,089-hectare area its own private property. Within six weeks of this date, it had signed a 60-year leasing contract with FNC, a subsidiary of French consultancy firm Forêt Ressources Management.  
The lease was reportedly agreed at a price of $105,634 per year, with an additional $27,892 paid into a local development fund. As part of its conditions, the Congolese government would guarantee "the eviction of all alleged landowners, holders of traditional and customary rights who would lay claim to the land". 
With the lease signed, it was not until the Autumn of 2021 that the government began to negotiate with the local community. Following the discussions, the representatives of nine affected families signed a memorandum of understanding under which they agreed to accept a symbolic lump sum of around $1 per hectare of land.  
According to the uncovered documents, the consultation process also resulted in several disputes with local representatives that attempted to make a claim to the land. Many local families say they were excluded from the discussions altogether, meaning they did not receive any payment, while others had their land rights specifically recognised by the Congolese ministers yet were still left unpaid. 
The deal between FNC, TotalEnergies and the Congolese Government was legally finalised in January 2022. With work underway, the SourceMaterial and Unearthed interviews with the local community highlighted major issues. Farmers say that they have been barred from accessing their land, including areas where crops have been cultivated and are ready to harvest. Many have lost their source of income and nutrition, and have been left in fear of whether or not they will be able to feed their families. 
In response to the allegations, TotalEnergies and FNC have defended their project, claiming that it will ultimately "produce significant social co-benefits". For example, they said that the project will create opportunities for women and indigenous populations and encourage the use of traditional agroforestry practices in the production of sustainable wood fuel.  
"All [cassava] fields on the site have remained untouched and all the stakeholders historically present on the site are being identified and will be offered alternatives for future farming rotations, including prepared lands or other appropriate remediation to be defined with them," the companies told SourceMaterial and Unearthed. 
They have, however, acknowledged the concerns raised and confirmed that they will launch their own assessment "to identify the project's potential impacts and to mitigate negative impacts that could not be reduced". The results of the assessment will be made publicly available in 2023. 
What does this mean for the global carbon market?
Among the many concerns raised by the recent investigation is the fact that, at the end of the day, what TotalEnergies is alleged to have done is entirely legal. As the firm explains, the land "was not requisitioned, as it had belonged and still belongs to the state". 
Indeed, estimates suggest that more than half of the world's land is inhabited by indigenous peoples and rural communities, but only 10% is legally recognised as being so. Oxfam estimates that the amount of land required to meet the carbon removal plans of global corporations would cover an area five times the size of India, which has led to a somewhat inevitable situation where vulnerable populations risk being displaced, restricted or abused. 
Indigenous and rural communities are also more vulnerable to the impacts of climate change, such as food insecurity, severe weather events or threats to critical infrastructure. As such, they face the burdensome condition of 'twin vulnerability' in that both the impacts and potential solutions to climate change come at a potential cost to their well-being. 
The typical top-down governance structures of nature-based solutions to climate change have increasingly come under criticism for failing to respect local rights or account for traditional values. Such arguments are factoring into a broader criticism of the global carbon credit market, alongside existing concerns around the permanence, additionality and biodiversity implications of nature-based measures. 
This is problematic in itself, as nature-based solutions will undoubtedly be needed to support global efforts against climate change. According to the UN Environment Programme's latest research, investments into nature-based solutions must double by 2025 if we are to have any hope of meeting our climate, nature and biodiversity goals. Such finance will only be available, however, if companies, governments and investors can be convinced that the carbon credits they purchase are credible. 
Although there are several existing frameworks and approaches designed to ensure that carbon credits have been issued by environmentally sound and socially just projects, these problems continue to emerge. 
The clean development mechanism (CDM), for example, came into operation under the 1997 Kyoto Protocol. It was supposed to enable companies and countries to trade in emissions reductions while simultaneously supporting sustainable development, but the closest it came to including human rights safeguards was the requirement of a government letter of approval. 
In more recent years, carbon offset registries have developed more stringent verification schemes. Verra, for example, has grown to be the largest issuer of carbon credits worldwide with accreditation provided under its Verified Carbon Standard. 
Its standards specifically require that extensive public consultations are held with communities that may be affected by proposed offsetting projects, and that their fully informed consent is obtained before any accreditation is awarded. Nonetheless, TotalEnergies has previously claimed that the credits generated by its Congo project would be accredited under Verra's scheme. 
According to a Verra spokesperson's statement in the investigation, the organisation has not yet undertaken any substantive review of the project and has never guaranteed that it would be approved. This begs the question, however, as to why work was allowed to begin on the project without first checking that it had followed the expected procedures. 
Where can we go from here?
Evidently, the global carbon market faces something of an impasse in that it must be rapidly scaled to deliver the necessary funding for vital climate solutions, while being able to provide reassurance that it will not result in trade-offs with other social, economic or ecological issues. 
Indeed, this dilemma was one of many subjects of discussion at November 2022's COP27 climate change summit. Negotiators were supposed to agree on various methodologies and standards that could strengthen the carbon market's operation and serve as a replacement for the CDM. The carbon markets Supervisory Body released an initial set of recommendations, but received backlash for once again failing to establish baseline human rights safeguards. In the end, the decision was pushed back until 2023. 
Despite the evident struggle to come up with a suitable framework for a global carbon market, there is a fairly obvious and evidence-backed approach. Indigenous peoples and local communities are known to play a key role in the stewardship of forests, biodiversity and other local and global ecosystem services, yet they are frequently excluded from participation in the carbon market. 
The alternative, then, would be to maximise the knowledge, values and cultural practices of indigenous populations while lowering their barriers to entry. Strengthening land tenure and protection rights, for example, could unlock the considerable potential for carbon storage on indigenous and community-owned land while simultaneously building the capacity of local farmers, communities and grassroots organisations and generating credible, marketable carbon credits. 
There are some efforts underway to implement such an approach, such as the UN's development of the Jurisdictional REDD+ approach, which is centred around the inclusion of local communities. Companies can access such programmes through voluntary carbon market initiatives such as the LEAF Coalition, which recently announced that it had secured over $1.5 billion in corporate pledges. 
The Integrity Council for the Voluntary Carbon Market, meanwhile, is developing a set of Core Carbon Principles that are expected to underpin the developing carbon markets, build trust in offsets and unlock urgently-needed capital. Its initial draft proposes fundamental, interlinked criteria for high-quality carbon credits that create verifiable climate impact while also including social and environmental safeguards. 
As such, despite the accusations against TotalEnergies raising concerns that the carbon market may never learn from its mistakes, there is some hope that progress is being made. How things unfold in the long-term, however, remains to be seen.