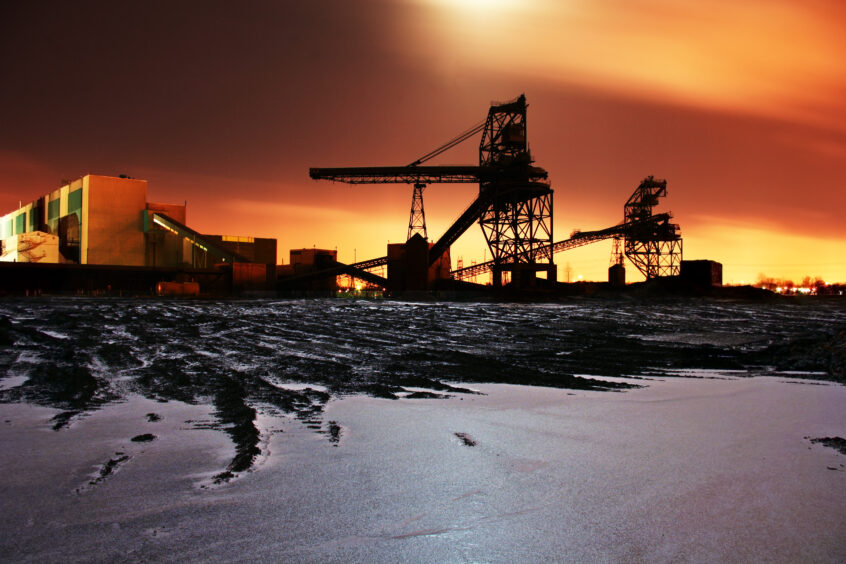 Global investors have united in making the first ever shareholder resolution targeting Glencore's coal production. This is large part due to its public commitment to the Paris Agreement – and they seem contradictory.
Shareholders are demanding Glencore answer how its focus on coal can be aligned with its public commitment to emissions reductions under the Paris Agreement.
The demand from shareholders highlights increasing pressure on traditional fossil fuel players to address the challenges of their strategies and development plans.
There seems to be a growing recognition that engagement with companies is a more effective strategy than divestment.
Major institutional investors spanning Europe, the United Kingdom and Australia have co-filed a shareholder resolution at the world's largest coal trader, Glencore plc, seeking greater transparency on how the company's thermal coal production aligns with the Paris objective of keeping global temperature increase to 1.5°C.
Shareholders are aligning to demand transparency and hold companies to account
The global coalition of institutional investors, collectively representing $2.2 trillion of assets under management, include: Legal and General Investment Management (LGIM), one of Europe's largest asset managers; Swiss based Ethos Foundation, on behalf of large Swiss pension fund members of the foundation, including Pensionskasse Post and Bernische Pensionskasse (BPK); Vision Super, an Australian industry super fund; and HSBC Asset Management.
This is the first time investors have filed a climate resolution specifically focusing on Glencore's thermal coal production, and is a significant escalation of pressure on Glencore, already on notice after nearly one quarter of shareholders rejected its climate plan in 2022.
What do shareholders want to know?
The proposals, facilitated and co-filed with the  Australasian Centre for Corporate Responsibility (ACCR) and UK-based responsible investment NGO ShareAction, ask Glencore to disclose how its projected thermal coal production and thermal coal capital expenditure aligns with the Paris Agreement's goals and the International Energy Agency (IEA) Net Zero Emissions pathway.
The global coalition of institutional investors is joined in the co-filing of this resolution by 68 individual shareholders. Under Article 53.3 of Glencore's Articles of Association (AA), members have a right to require the company to circulate a resolution for an Annual General Meeting.  They all want increased  clarity on how Glencore's ongoing pursuit of thermal coal projects aligns with the company's public commitment to support the Paris Agreement.
The focus is on engagement not divestment
Investors are seeking a constructive dialogue with Glencore on the opportunity for corporate value creation if Glencore's thermal coal business is Paris-aligned. Glencore has significant exposure to thermal coal – approximately 90% of its total annual coal production.
Climate disruption and transition risks are already biting, and investors expect Glencore to be upfront about the level of exposure to thermal coal from now until 2035. If Glencore truly seeks to have a Paris-aligned coal run down strategy, then this resolution is the catalyst for the company to clearly disclose to investors precisely what that strategy involves and how it will be managed.
Dror Elkayam, Global ESG Analyst – Investment Stewardship, Legal & General Investment Management (LGIM) said: "As long-term investors, the ability to assess and evaluate companies' exposure to financially material risks stemming from the energy transition is vital. Having both invested in and engaged with Glencore over many years, a higher degree of transparency is necessary in order to clarify how the company's exposure to thermal coal is aligned with the 1.5C pathway and corresponds to its net zero commitment."
"Glencore has a tremendous opportunity to be part of and profit from the energy transition. It is well placed with its exposure to many key commodities for the transition including copper and nickel. Its growing recycling business should also see a tailwind from the energy transition. That's why it is so disappointing to see Glencore continuing to invest in thermal coal, which is a contracting industry. Glencore's strategy does not reconcile with the company's public commitment to alignment with the Paris Agreement, " added Michael Wyrsch, Chief Investment Officer & Deputy CEO, Vision Super
What has driven the action is in part a growing understanding that the company can reduce its reliance on thermal coal – its not a one or the other proposition. Naomi Hogan, Strategic Projects Lead, ACCR said:  "The recent decision by Glencore to withdraw an application for the huge new Valeria greenfield coal mine in Australia shows that substantial reductions in coal output are possible and that Glencore is capable of responding to investor concerns and to the global headwinds against new coal. This resolution provides additional momentum for Glencore to keep acting and to take genuine actions to align coal production with the goals of the Paris Agreement."