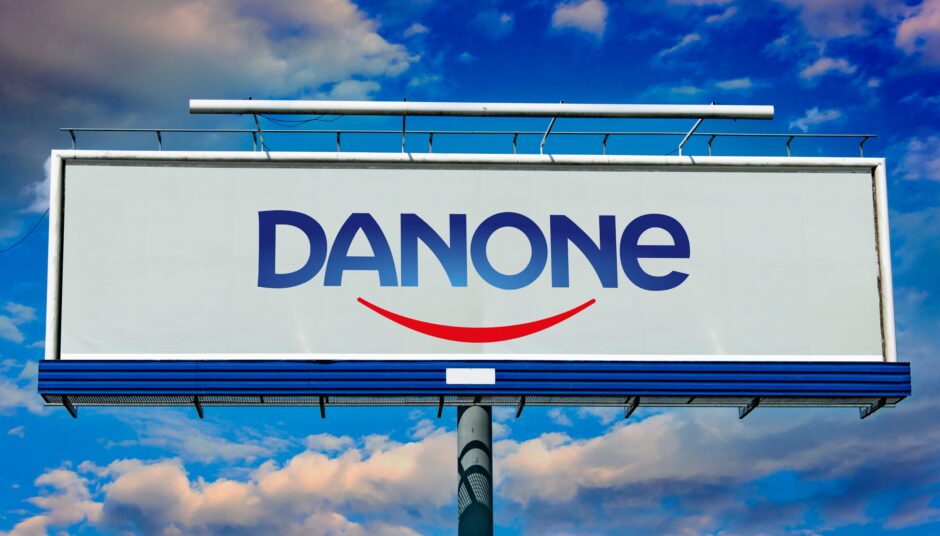 Environmental law charity ClientEarth, along with French partners Surfrider Foundation Europe and Zero Waste France, are taking Danone (PARIS:BN) to court over its global plastic pollution.
NGOs argue that Danone is failing to meet its obligations in terms of action on its 'vigilance plan', required under French law.
Global plastic waste production nearly doubled between 2000 and 2019 and could triple by 2060.
As regulation of pollutants continues to rise, increasing numbers of companies are set to face reputational and legal challenges.
Danone (PARIS:BN) is a French-headquartered company behind well-known international brands such as Evian, Activia and Volvic. ClientEarth says that action is driven by a belief that the company's plastic use goes against a key French law that demands companies acknowledge and address the impacts their operations have on the environment, health and human rights.
Danone's plastics use is on the increase
In 2021, according to Danone's own figures, the company used more than 750,000 tonnes of plastic – the equivalent of almost 75 Eiffel Towers – an increase on the amount used in 2020.
As a producer and supplier of food products generally packed in single-use plastic, ClientEarth says the company has never adopted adequate measures to address the harm related to its use of plastics. This is despite the fact that, according to the 2022 #BreakFreeFromPlastics report, it's amongst the top 10 biggest plastic producers worldwide.
Plastics are present throughout its supply chain, with a huge amount used to package its products, including water bottles and yoghurt pots. It's interesting that the announcement took place the same day the UK government said it would be banning single use plastics, following France and Spain.
Plastics problem goes far beyond the EU
As a global company, Danone's products are available in more than 120 countries. It also has a large presence in countries which take in a great deal of the global North's plastic waste – including Tunisia, Turkey and Indonesia. In fact, it has been reported as having led the plastic polluter ranking in Indonesia for the last three years.
The company has accepted that plastics is a problem but its plan is to increase the recyclability of its products. This is unfortunately not a systemic solution but rather a sop to action, given that according to 2017 research only 9% of plastics ever made have been recycled. Even today, recycling rates remain low, with infrastructure overwhelmed by the sheer volume and number of types of plastics on the market.
Rosa Pritchard, ClientEarth plastics lawyer said: "Danone is trudging ahead without a serious plan to deal with plastics, despite clear concern from climate and health experts and consumers, and a legal obligation to face up to the issue. It continues to rely on single-use plastic packaging in the hopes that recycling will miraculously deal with the flood of plastics it puts on the market. But recycling is a limited solution as only 9% of plastics ever made have been recycled. It's unrealistic for food giants like Danone to pretend recycling is the silver bullet."
What do the NGOs want?
Given the enormous impact of plastic as a pollutant, the NGOs are asking Danone to map the impacts its use of plastics has on the environment, climate, health and human rights from production to end-of-life. They also want to see a complete assessment of its plastic footprint, including plastics used in producing the products it sells, plastics used in logistics and promotions and plastic packaging.
On the back of this analysis, they want to see the company put forward a 'deplastification' plan with quantified and dated objectives and act on it. Concern about plastics is rising up the agenda, as is action on natural capital and biodiversity, and it seems likely that regulation will follow far more rapidly than with CO2.
What does the legal action entail
In September 2022, the group of NGOs issued legal warnings to Danone and a number of other companies including Nestlé France and McDonald's France, for inadequately addressing the risks related to plastics pollution.
The NGOs argue that Danone is failing to meet its obligations under the French 'Duty of Vigilance' law. That was adopted in response to the Rana Plaza tragedy, the collapse of a textile factory in Bangladesh in 2013 which resulted in the deaths of more than 1,000 people. The discovery of labels from famous clothing brands in the rubble moved public opinion. Until the law was adopted, companies were not held responsible for what happens in their value chain.
Under the vigilance law, large companies with over 5,000 employees in France, or 10,000 employees in France and their foreign subsidiaries, must publish an annual 'vigilance plan' identifying the environmental and social risks stemming from their activities and those of their subsidiaries, suppliers and subcontractors, all around the world.
These plans must include mitigation and prevention measures adapted to the severity of these risks, as well as a report on the implementation of these measures. While the NGOs asked Danone to explain its failure to address plastics in the report, they say that the response was insufficient, and the report continues to ignore the potential impact of plastics.
The court case has now been filed in the Paris Tribunal Judiciaire – the equivalent of the UK High Court. The next steps in the court case will be determined by a judge in an initial hearing in the next few months.
Increasing concern around plastics pollution could lead to high costs
News of the case adds credence to the concerns raised in October's report from the Mindaroo Foundation, The Price of Plastic Pollution: Social Costs and Corporate Liabilities, which warns that regulation around plastics pollution could cost $100 billion a year with litigation costing $20 billion or more.
Just as oil and gas companies are now starting to be held legally and financially accountable for the climate change impact of their products, and chemicals companies for damaging the environment and human health (e.g. PFAS, glyphosate), a new wave of litigation is expected to emerge around plastics and the companies that use and distribute them.