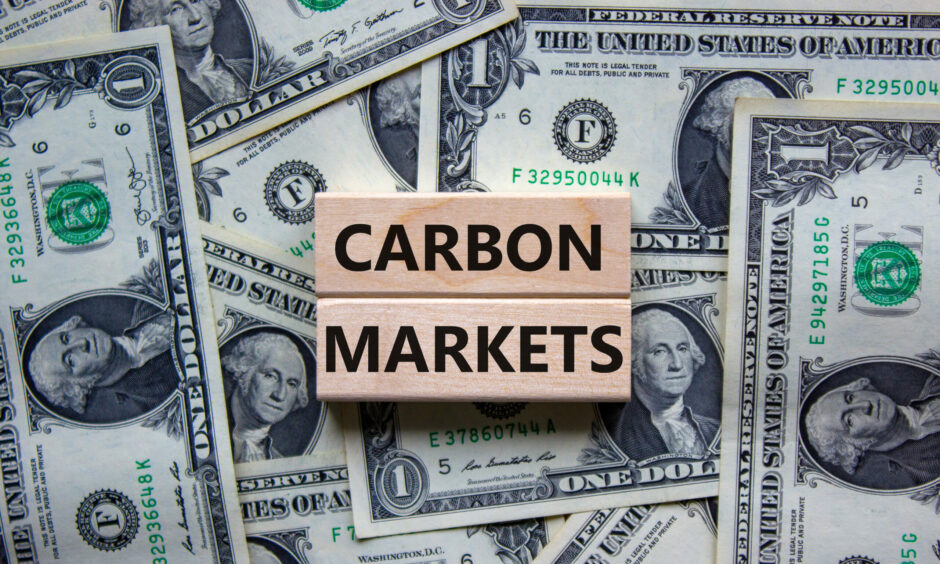 The Integrity Council for the Voluntary Carbon Market has launched its public consultation on Core Carbon Principles (CCPs). The principles are expected to underpin the developing carbon markets, build trust in offsets and unlock urgently-needed additional finance to reduce and remove billions of tonnes of carbon emissions that would not otherwise happen.
Pedro Martins Barata, Senior Climate Director at Environmental Defense Fund, and Co-Chair of the Expert Panel of the IC-VCM explained that this is an attempt to establish a threshold standard that will hopefully provide assurance to buyers and other stakeholders of the environmental integrity of credits.
This attempt is different from other sets of principles that were not backed by an infrastructure to provide assessments and classify carbon credits at the scale of the market.
Successful carbon markets require integrity in supply and demand
He says: "There are both issues of integrity on the demand side (related mostly to claims) and on the supply side (on features impacting the credit quality). This is the first attempt across several crediting programs and the entire carbon crediting market to establish in a formalised way a process that would separate out the wheat from the chaff, i.e., identify clearly credits that are better for the climate, for local communities, that achieve reductions or removals that are additional and permanent, etc."
The Core Carbon Principles propose fundamental, interlinked criteria for high-quality carbon credits that create real, verifiable climate impact, based on solid science and best practice, with social and environmental safeguards. High integrity carbon credits are an important complementary tool to channel private capital efficiently towards the most impactful, cost-effective climate mitigation activities worldwide.
Voluntary carbon markets could be worth $50 billion by 2030
The voluntary carbon market sold more than $1 billion of credits in the first 11 months of 2021 funding the reduction of nearly 300 million tonnes of emissions, up from $310 million and 72 million tonnes in 2020.  Projections suggest the market could be worth $50 billion by the end of the decade with the potential to cut emissions by up to 2 billion tonnes by 2030 and 13 billion by 2050 . The UN says that to have any chance of limiting global warming to 1.5°C, annual global emissions must be nearly halved from around 60 billion to 32 billion tonnes by 2030.
One of the biggest challenges in the voluntary carbon markets is the necessary expertise to navigate the diversity of available credits, combined with the lack of capacity in many companies, and even financial institutions, to do so effectively. The Integrity Council is an independent governance body for the voluntary carbon market. It was set up in September 2021 in response to the final recommendations of the Taskforce on Scaling the Voluntary Carbon Markets (TSVCM), an initiative backed by more than 250 organisations.
Core Carbon Principles and Assessment Framework to define high quality credits
The draft Core Carbon Principles, and accompanying draft Assessment Framework, are designed to build a widely-shared understanding of what high integrity means for carbon-crediting programs and credit types in a framework that is workable and establishes a clear pathway for continual improvement. This would provide a readily-accessible way to identify high-quality credits, reduce confusion, overcome market fragmentation and support transparent pricing, giving buyers confidence they are funding projects that make a genuine impact.
Such an approach would, according to Integrity Council Chair Annette Nazareth, a former Commissioner of the US Securities and Exchange Commission, be, "a precondition for a transparent, deep, liquid, standardised and scalable market that efficiently channels capital to where it is most urgently needed. To make this work, we need everyone from across the voluntary carbon market to come to the table, share knowledge and expertise, and collaborate to co-create the CCPs and Assessment Framework."
Carbon finance could deliver critical funding for ecosystem protection
An efficient voluntary carbon market could also help deliver critical funding to developing countries and to Indigenous Peoples and local communities (IPLCs), who play a key role in the stewardship of forests, biodiversity and other local and global ecosystem services. As the markets become increasingly aware of the risks involved in exposure to the destruction of nature and biodiversity, this is playing an increasingly important role of corporate strategies on offsetting.
Today IPLCs manage around 40% of the planet's remaining ecologically intact landscapes, meaning they play a role in the management of the global ecosystem that has yet to be widely recognised – especially when you consider that they protect over a third of the most carbon-dense ecosystems on the planet.  Their continued ability to protect and enhance those landscapes is inextricably linked with our ability to achieve our collective climate and sustainable development goals.
Global carbon credits benchmark will drive spot and futures markets
While those not focused on the details of how markets develop, the release of yet another framework may not seem that critical. It is however the establishment of a global benchmark for high-integrity carbon credits, that could allow the Core Carbon Principles to pave the way for the development of spot and futures markets in carbon credits. These would be highly liquid, easily scalable, and help create a transparent price signal, enabling better price risk management.
The Integrity Council is holding a full, open public consultation on three key elements:
Draft Core Carbon Principles (CCPs), designed to capture the commonly-accepted fundamental elements of high-integrity carbon credits that create real, additional and verifiable climate impact;
Draft Assessment Framework, which sets out proposed criteria the Integrity Council will use to evaluate whether carbon credits and carbon-crediting programmes meet the CCP standard;
Draft Assessment Procedure, which sets out a proposed process for approving carbon-crediting programmes and credit types as CCP-eligible, how eligible carbon credits will be tagged, and how the Integrity Council will continue to facilitate the continual development of the voluntary carbon market.
Five core topics for Core Carbon Principles consultation
The ICVCM has said that the proposals set out in the draft CCPs and Assessment Framework do not represent an already-formed consensus view by the Integrity Council; rather the documents are intended to serve as a robust, independent starting point that will be further informed by the insights and dialogue gathered during the public consultation. The draft CCPs and Assessment Framework have been developed by the Integrity Council based on recommendations from the Expert Panel, and in dialogue with technical experts from across the VCM.
The consultation is designed to gather diverse input to inform the Integrity Council's decision-making on key aspects of credit quality, including (but not limited to) –
additionality (whether the mitigation activity would have happened without the incentive created by the carbon credit revenues);
permanence and how to ensure any reversals are fully compensated;
carbon-crediting programme governance to ensure transparency, accountability and the overall quality of carbon credits;
robust quantification of emission reductions and removals based on conservative approaches and sound science; and
ensuring social and environmental safeguards meet or exceed best practice and deliver net positive sustainable development impacts.
The proposals will be open to public consultation for two months. It will be overseen by the British Standards Institute and is open until 23:59 BST on 27 September 2022.