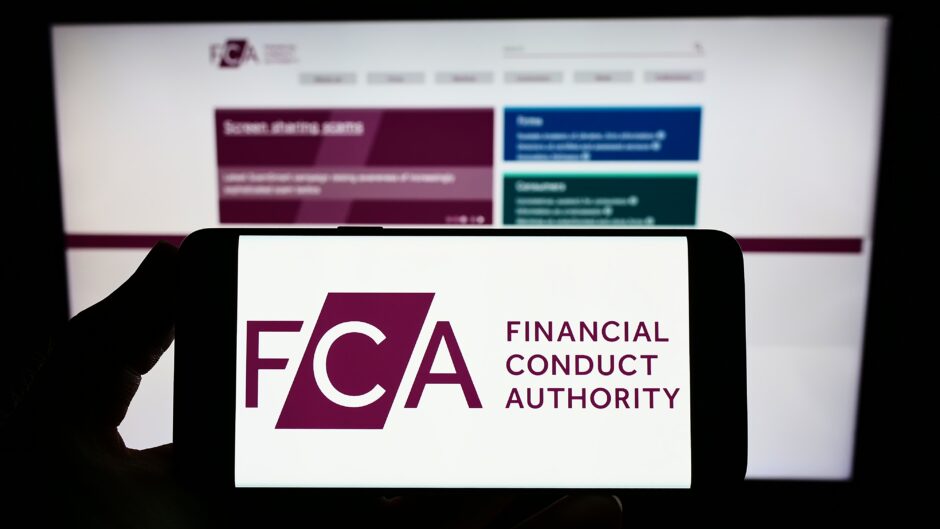 ClientEarth's lawyers have launched a legal complaint against the UK's Financial Conduct Authority (FCA) over its approval of Ithaca Energy's (LSE:ITH) initial public offering (IPO). 
According to ClientEarth, the FCA acted unlawfully by approving Ithaca Energy's prospectus despite its lack of adequate climate risk disclosure.

 

Investors rely on climate risk disclosures to align their decisions with the net zero transition.

 

If successful, the case could encourage stricter regulation of the entire financial system.

 
The FCA is facing a judicial review case, challenging its approval of Ithaca's IPO prospectus. According to ClientEarth, the approval ought to be declared unlawful because the prospectus failed to provide adequate information regarding the company's exposure to climate-related risks. 
Allegations of unlawful prospectus approval
When a private company chooses to list its shares for sale to the public, it is legally required to provide a prospectus covering the material details of its offering, including its exposure to climate-related risks. In order to avoid any false representations that may have severe consequences for either the company or its future investors, this prospectus must then be approved by a regulatory body. 
In the UK, this responsibility is held by the FCA. If a company's prospectus fails to adequately disclose the risks associated with its business, then the FCA is required to protect the interests of investors by refusing the proposed IPO. 
ClientEarth claims that Ithaca Energy's prospectus did not fully explain how its ongoing involvement with fossil fuels could affect its business. Although it had acknowledged that climate change presents certain risks to the oil and gas industry in general, it had not elaborated on how material these risks could be for the company itself. 
Despite its alleged lack of transparency, Ithaca's prospectus was approved by the FCA, allowing the firm to complete its IPO in November 2022. Having voiced its concerns prior to the IPO's completion, ClientEarth has now filed a legal complaint in the hope that the High Court will recognise the FCA's decision as being unlawful.  
"One of the financial regulator's main duties is to protect investors. A key way it does that is by ensuring companies that apply to list on the London Stock Exchange adequately disclose the risks associated with their activities, including climate-related risks, in the prospectus as required by law," said Robert Clarke, an accountable finance lawyer at ClientEarth. 
"In the case of Ithaca's listing, we believe the regulator has failed when it comes to this fundamental function by ultimately waving through Ithaca's prospectus even though legal requirements have not been met." 
Both the FCA and Ithaca Energy have been approached for comment.
The FCA's role in aligning investment decisions with the net zero transition
"The company's plans for new oil and gas appear to be fundamentally incompatible with global climate goals and the massive risks associated with its activities have not been properly explained in its prospectus. Without this vital information, investors will not be able to assess how Ithaca might be affected by the global net zero transition," Clarke continued. 
This highlights the FCA's responsibility for ensuring that investors are given the information they need in order to reduce their exposure to climate-related risks. Such risks could include physical elements, such as property damage or the disruption of global supply chains, as well as the transitional aspects of the economy's shift towards net zero. As this shift takes place, unwary investors may find themselves exposed to regulatory changes, reputational damage or even the risk of their assets becoming stranded. 
When functioning at its best, the FCA's protection of investors simultaneously empowers them to channel their capital into the net zero transition. By regulating the disclosure of climate-related insights, it could have a significant influence in prompting them to shift their portfolios towards more climate-friendly operations while avoiding investments that do not align with their values. 
"Full and transparent disclosure of climate-related risk enables investors to make informed financial decisions and is essential to ensuring that financial flows can shift to support net zero," Clarke explained. "We welcome the FCA's recent moves to introduce new disclosure rules on climate but it's absolutely vital that it applies and enforces existing rules too, especially during the listing process." 
Climate litigation as a means of encouraging stricter enforcement
Rather than target Ithaca with a complaint over its reported lack of disclosure, ClientEarth has chosen to focus on the higher authority responsible for ensuring that such practices are no longer tolerated. It is not attempting to invalidate Ithaca's listing, but to encourage the FCA to exercise its powers within the realms of the law. 
If successful, its case will result in the FCA's decision being deemed unlawful. This would place the regulator under greater pressure to ensure that it upholds the prospectus regulations when managing future IPOs. 
The complaint against the FCA comes as part of a broader trend in the use of litigation as a means of holding powerful actors accountable for both their contributions to climate change and their failure to take effective action against it. Already, the approach has been shown to encourage these actors to commit to more ambitious measures. 
Given that its complaint is against the most senior body within the IPO process, ClientEarth appears to be seeking such ambition at the highest levels. Its case could go beyond encouraging a single company to clean up its operations to instead encourage stricter regulation of the entire financial system.