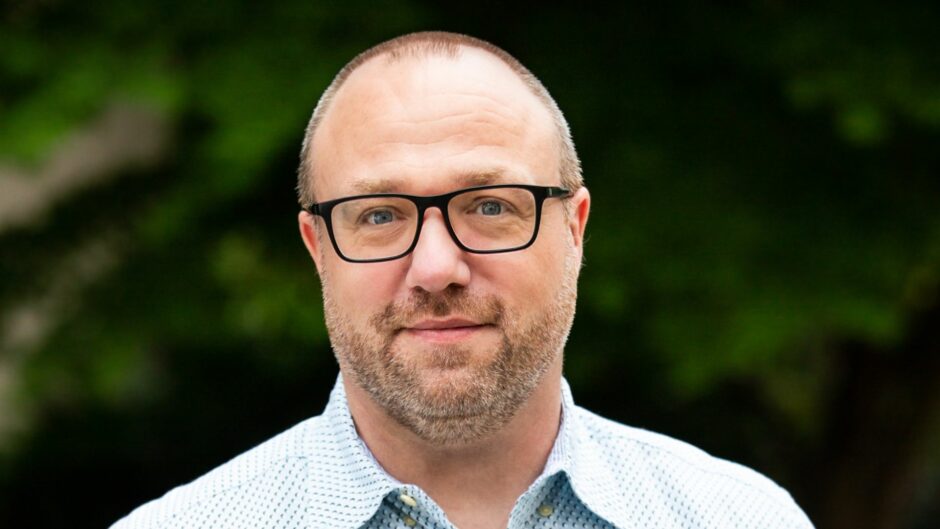 As corporates wake up to the importance of using every lever to address their climate impact, Anders Lillevik, founder and chief executive of automated procurement specialist Focal Point, explores the role of the chief procurement officer (CPO).
With nearly one-third of publicly listed companies committed to net zero, corporate procurement will have a direct impact on emissions.
While many companies are addressing emissions in Scope 1 and Scope 2, Scope 3 emissions

–

in the supply chain

–

must be addressed.
Risk management requires chief procurement offices to drive understanding and reporting across the supply chain.
Climate change is a defining issue of our time, and companies worldwide are accelerating efforts to dramatically reduce their greenhouse gas (GHG) emissions to shrink their carbon footprint. As of early 2023, more than one-third of the world's largest publicly traded companies have committed to reaching net zero emissions, the balance between GHG emissions put into the atmosphere and those taken out.
But not all emissions are created equal, and there are three groups (or 'Scopes') that categorize the different kinds of carbon emissions a company creates in its operations and its wider value chain.
The first two Scopes are pretty straightforward – Scope 1 emissions are those that a company creates directly (like running boilers or company vehicles), and Scope 2 emissions are those a company creates indirectly (like the energy it buys to heat and cool buildings).
Scope 3 emissions are a bit trickier. They are categorized more broadly as 'any remaining indirect emissions' a company produces. Things like the products they manufacture, the waste they dispose of, and any transportation and distribution they require (upstream and downstream) all factor into Scope 3 emissions. Many of these factors are found within the supply chain.
CDP's Global Supply Chain Report 2019 found that supply chain emissions are 5.5X larger than a company's direct operations. For CPOs responsible for oversight of the entire supply chain, Scope 3 is a big concern.
The role (and challenges) of a CPO in reducing GHG emissions
As the full scale and impact of climate change become more widely understood, companies are being asked to go beyond net zero and consider their effect on things like water, biodiversity, ecosystems and impacts on Indigenous Peoples.
Adding to this complexity are new regulations and requirements to meet measurement standards, which span 15 different categories in Scope 3 alone. Because the CPO is responsible for managing the risk of every vendor they engage, it is critical that they have the right partners in place.
Digitising supply chains has helped streamline operations, but consideration for Scope 3 emissions necessitates greater insight into the facilities of their suppliers, and an ability to track and collect information as it moves. This can be particularly difficult due to challenges like inaccurate/unavailable data, limited resources/budget, or just a lack of methodology.
Without procurement software to bring visibility, clarity and control to the sourcing process, consideration of all these factors is nearly impossible. The CPO is left powerless to leverage best practices for GHG reduction in their organization's decision-making.
Building a sustainable procurement operation
Embedding environmental responsibility into a supply chain takes time, but the benefits can accrete quickly. Meaning, if a company limits its Scope 1 and Scope 2 emissions, by their very nature Scope 3 emissions will drop as a result. But that change alone isn't good enough, and luckily there are several other ways for CPOs to measure and reduce Scope 3 emissions:
Build a Baseline
Establishing a baseline for an organization's Scope 3 emissions is crucial so you know where to start. The easiest and quickest way to establish a baseline is to use the "Spend-based" methodology where your spend on third parties is measured against the corresponding Emission Factors relevant to the spend.
While this is the quickest way to establishing a baseline, it is also the most punitive and least accurate since it is likely to overstate organisational Scope 3 emissions. While there are procurement software solutions that offer benchmarking services, it is easy to build your own baseline by referencing the US EPA – Supply Chain Greenhouse Gas Emission Factors for US Industries and Commodities.
With this baseline in hand, it is relatively simple to estimate what greenhouse gas emissions are attributable to which suppliers and spend categories, which allows GHG emissions to be aligned with internal business stakeholders.
Establish Targets
Emission reductions are not typically part of a procurement KPI dashboard, which normally includes things like procurement savings, cycle times and, more recently, supplier diversity percentages.
Since ESG is likely a new procurement KPI, unlike with project savings and supplier diversity tracking, procurement leaders will need to collaborate with business stakeholders determine which suppliers and categories could work with them to reduce greenhouse gasses.
The process of establishing ESG targets is comparable to the efforts companies underwent last decade relating to employment and supplier diversity, with the exception that a few departments are likely to "own" the suppliers that account for the majority of the Scope 3 emissions.
If a company is operating at scale, its supply chain is likely complex. Thought complexity can make it harder to identify problems, it's not impossible. Many companies follow the 80-20 rule with their supply chains, where 80% of their materials come from the top 20% of their suppliers.
By using a tiered approach and focusing on the largest 20% first, it will simplify the upfront work of finding ways to reduce Scope 3 emissions. (It's also worth considering what other areas of the procurement process can be automated.)
Develop a Plan
Now that baselines and targets have been set, a plan of attack needs to be established. There are a few things that the CPO can leverage to improve on organizational emissions. When procurement works with the business to build strategic sourcing strategies and category management plans, many immediate solutions can be considered.
Involving the suppliers is an obvious necessity, and most organizations will start with obtaining a more accurate measurement of the GHG emissions attributable to them. This means asking suppliers for the emissions based on the Activity or Supplier based reporting of their carbon emissions. While this may seem relatively simple, most digital procurement solutions do not have this functionality and will require innovation from either incumbents or organizations.
In addition, organisations need to re-examine the specifications asked of suppliers. Sometimes small changes to requirements can yield substantial reductions in procurement costs, waste, and emissions. Organisations can either lead the specification redevelopment or ask suppliers for ideas on how emissions can be reduced. Involving suppliers as partners on this journey is seen as the best long-term solution to manage risk, ensure supply, reduce greenhouse gasses, and achieve cost savings.
Create Governance and Transparency
Once a plan is established it is crucial that the procurement organisation be able to execute both systematically and transparently. Stakeholders need to own their systems, and be held accountable for implementation with the appropriate process governance in place.
The CPO can and should publish results of the ESG not only based on the achievements of internal stakeholders, but also by categories and suppliers. Giving suppliers the recognition, they deserve (or don't) is an important piece of comprehensive supplier relationship management.
The future starts now
CDP's Global Supply Chain Report discovered that only 57% of suppliers reported their emissions reduction activities – with just 35% adopting a structured carbon reduction target and only 3% of those targets aligned with the latest science. Those are low figures, but they also present an opportunity.
Reducing GHG emissions isn't a trend, and climate change will not reverse. But by investing in supply chain transformation now and spending time learning how data can be used more effectively, companies are futureproofing their operations and creating a significant advantage over their competitors. It's a slow process, but an important one. And it comes with the added benefit of saving the planet.