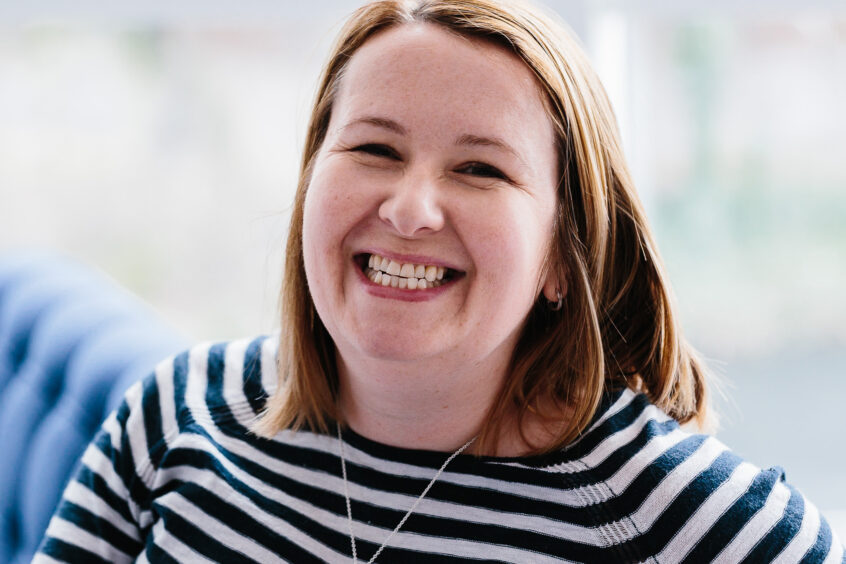 As the fashion industry struggles to come to terms with how to manage its impact on the environment and climate, Debbie Shakespeare, senior director of sustainability, compliance and core product line management at Avery Dennison RBIS, discusses how regulation could change everything.
Fashion's mission to go 'green' is being fast-tracked thanks to a deluge of new laws – signalling an end to greenwashing in the clothing and footwear sectors.
The apparel industry is moving from self-regulation and non-legally binding pacts to meaningful sustainability legislation, with France acting first.
Fashion brands must adopt Digital Product Passport (DPP) technology to provide the transparency needed for compliance and to enable circular models like resale and recycling.
The French government debuted the first stage of its fashion sustainability legislation this January. The French Decree 2022-748 AGEC (Anti-Waste for a Circular Economy Law) requires retailers to provide consumers with detailed information about the environmental qualities and origins of the products they purchase. The rule applies to apparel retailers with a turnover above 50m Euros. A phasing-in for smaller companies during 2024 and 2025 is planned. (Brands with an annual turnover below 10m Euros are expected to be exempt.)
The law covers the product's recyclability, traceability of textiles, and any presence of plastic microfibres. Certain environmental claims such as 'eco-friendly' and 'biodegradable' are banned from product information. The data must be accessible as a product page online, on labels, or in another printed format in stores.
The law empowers shoppers to make conscious decisions about what they buy, and should eliminate greenwashing which has been such a problem in fashion in recent years. Sustainability claims must be verified with approved data. Materials used must be traceable.
The law will also force textile and packaging waste to be managed far more effectively. More than 15 kilograms of textile waste is generated per person each year in Europe, according to McKinsey, making this kind of legislation much needed.
More fashion eco-legislation on the horizon
The French government's proactive stance is merely a sign of things to come in Europe and beyond. The European Commission has proposed a mandatory extended producer responsibility (EPR) scheme for textiles to help prevent waste from 'throwaway fashion'. EPR schemes across the EU are expected to be harmonised, along with modulated fees to encourage sustainability.
As part of a package of measures under a 'Green Deal', the EU Strategy for Sustainable and Circular Textiles sets out the vision and concrete actions to ensure that by 2030, textile products placed on the EU market are designed to be long-lived and recyclable, made as much as possible of recycled fibres, free of hazardous substances, and produced in respect of social rights and the environment.
Clothing brands will need to facilitate tracking of substances of concern along the supply chain. Specifically, the EU will enforce a 'Product Passport', potentially at the beginning of 2025, designed to track the contents and origin of all consumer products through a QR code, or similar digital trigger.
The US is making headway on legal changes, too, through California's Senate Bill 62, the proposed Fashioning Accountability and Building Real Institutional Change Act (known as the Fabric Act) and the New York Fashion Act. Increasingly, fashion sellers will be accountable to standardised environmental and social due diligence policies, and fined for non-compliance.
Meanwhile in the UK, the Competition and Markets Authority (CMA) has advised the government to clarify the law on providing environmental information to consumers. In January this year, the body started its review of environmental claims in the UK fashion retail sector, investigating how products and services claiming to be 'eco-friendly' are being marketed, and whether consumers could be being misled.
Transparency will drive circularity
With a wave of eco-legislation cresting, fashion supply chains are under intense scrutiny. Brands are seeking suppliers whose textiles and embellishments are sustainable, easily re-processed, and produced using socially-responsible farms and factories.
Collating a verified source of truth and linking it to a garment will be a game-changer for apparel producers. That transparency allows consumers to benefit from higher-quality, more durable textiles, and help them recycle and make better choices when selecting clothes.
It will take us beyond vague eco-claims, such as printing 'recycled material' on a clothing tag, when only 15% of the garment textile comes from recycled fibres. It is hoped that retailers will embrace circularity by launching economically-profitable re-use and repair services, so that, for example, the denim from returned jeans is made into new items and sold again.
Levi's and H&M are just two examples of brands introducing 'take-back' schemes, aiming to 'close the loop'. Investment in industrial scale textile recycling facilities is happening today.
Digital labelling links physical garments with their digital twin
To prepare for change, forward-looking fashion brands are adopting readily-available digital labelling technology. They are organising their production and supply chain data to make it accessible to consumers via DPPs or digital twins, stored on cloud platforms.
This means shoppers will have direct access to the vital information needed to make environmentally-conscious decisions about their purchases. Beyond compliance, DPPs also help brands enhance their consumer experience and manage their supply chains better.
When a QR code on a care label is scanned with a smartphone, for example, consumers can engage with the brand long after the initial purchase of a garment. The QR code acts as a digital trigger, connecting to an app, web page or cloud platform via a smartphone. This will give customers, retailers and recyclers all the information they need to facilitate circular models of resale and recycling.
Brands adopting QR code technology can share information with customers, store supply chain information, and enable track and trace post-purchase. Avery Dennison is involved with both the CIRPASS[ panel in Europe and the AAFA in the US, to help scope digital labelling and DPP technology, in line with industry and consumer needs.
I firmly believe item-level ID solutions like DPPs will give shoppers a better understanding of how to repair, recycle, and resell their clothes. This will not only encourage more sustainable fashion choices but also boost the adoption of secondary marketplaces.
Greener future for fashion
In 2021, the World Economic Forum identified the fashion industry and its supply chain as the world's third-largest polluter. On average, it releases 10% of worldwide greenhouse gas emissions annually. Environmentalists are hopeful that incoming laws will kickstart much-needed change.
The textile industry certainly acknowledges the role supply chain transparency will play in eradicating greenwashing, and supporting new models of circularity to reduce textile waste, microplastic pollution and carbon emissions. If we can extend the lifecycle of garments – reselling or upcycling worn items and recycling fabrics – we can make real progress towards vital sustainability goals.
About the author:
Debbie Shakespeare is the senior director of sustainability, compliance, and core product line management at Avery Dennison RBIS